Akihabara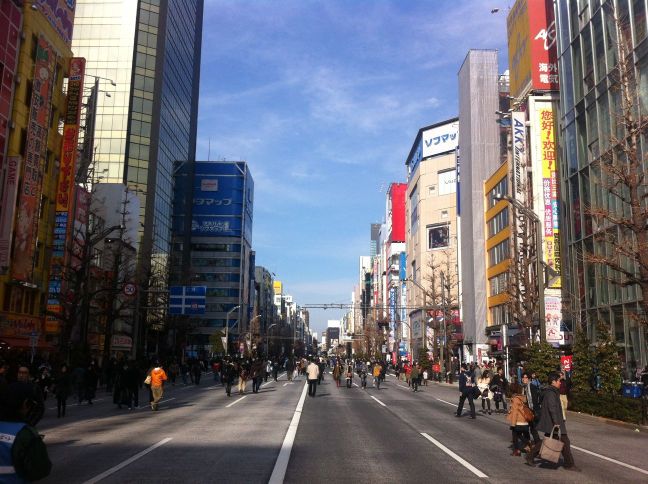 Local residents patrol the streets on Sunday to keep the peace. There seems to be a renewed focus on law and order since I was last here.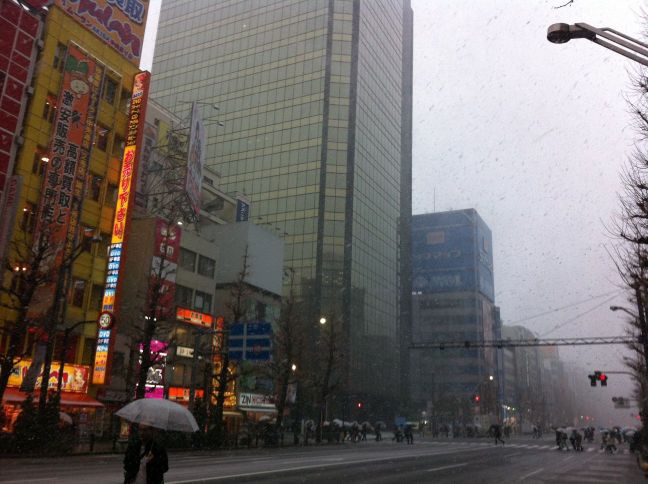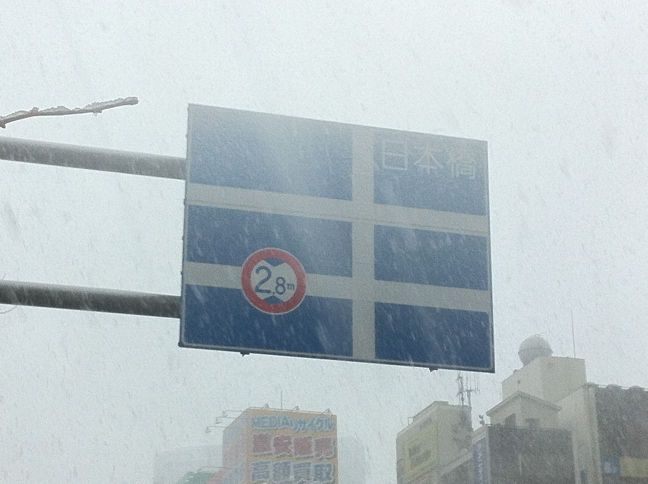 Snow in Akibhabara.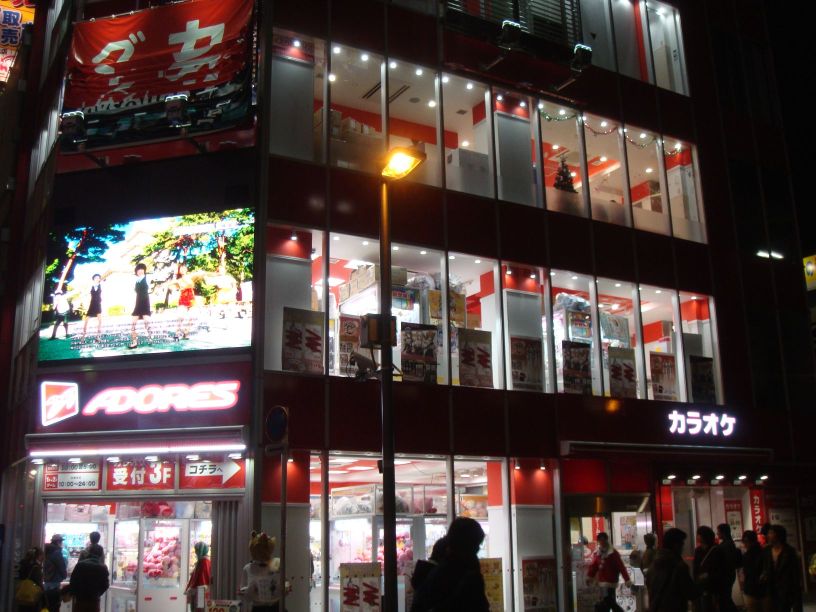 There's a new UFO catcher/karaoke place hastily built over what used to be a parking lot. Unlike pretty much every other arcade in Akihabara, the UFO prizes here are mostly aimed at girls.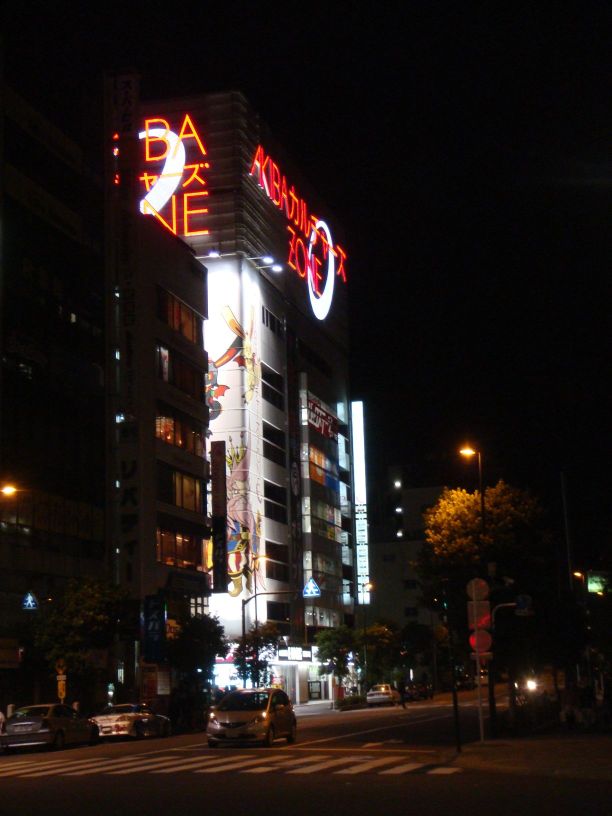 The Akiba Cultures Zone is the successor to the demolished Radio Kaikan. The tenants aren't noticeably different, except that it now has the Good Smile Cafe on the top floor.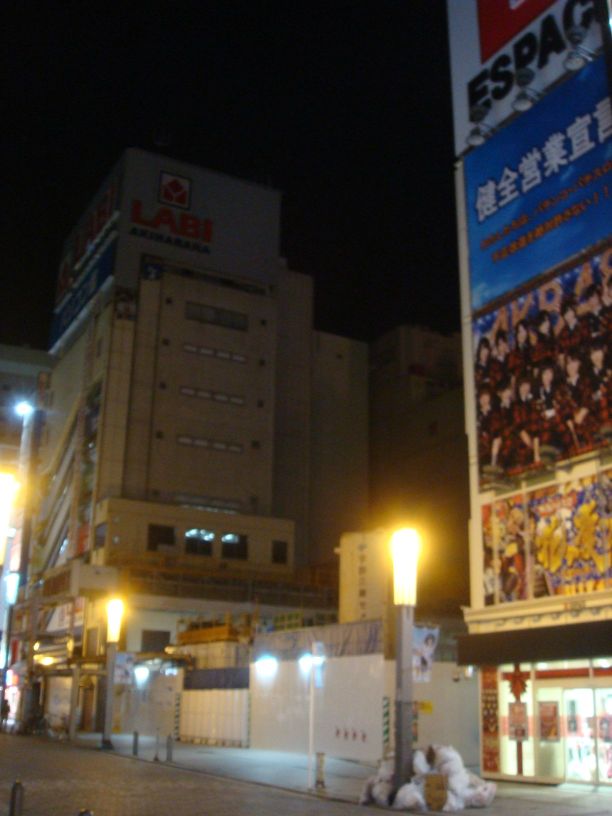 Site of the former Radio Kaikan. Wonder what they're building here?
Half of the Radio Kaikan building is still standing, albeit now refurbished. You can still see traces of the gritty old building on the top floor.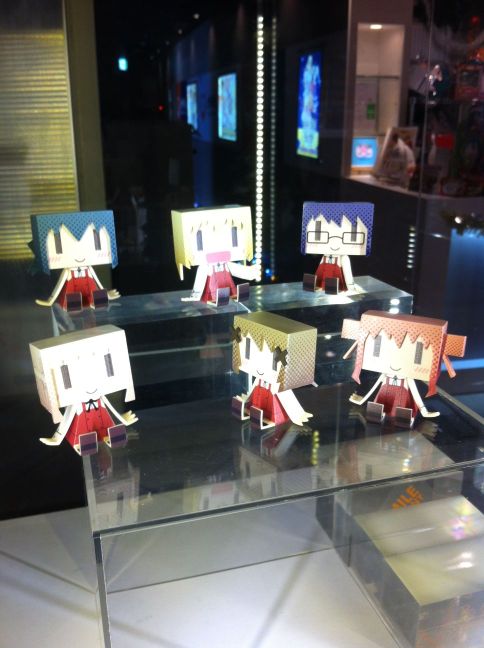 Adorable Hidamari Sketch plastic graphigs at Good Smile Cafe.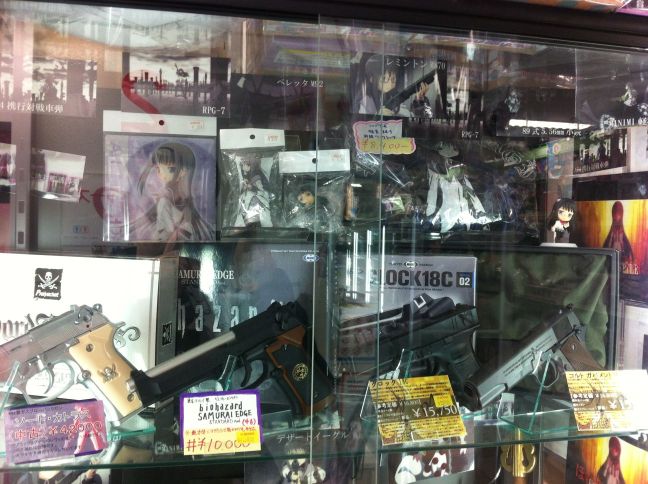 Homura firearms display in the Cultures Zone.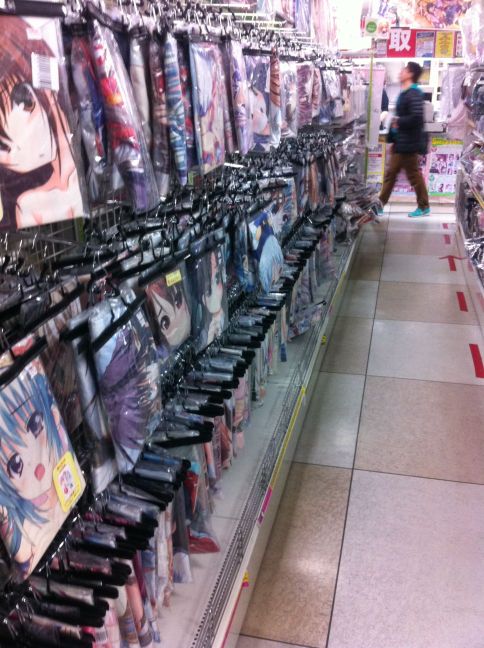 Body pillow covers as far as the eye can see at K-books.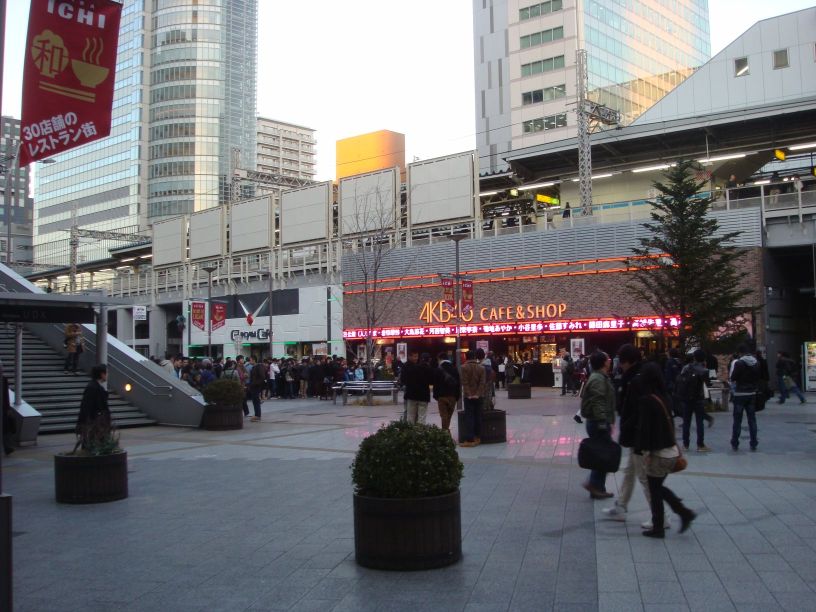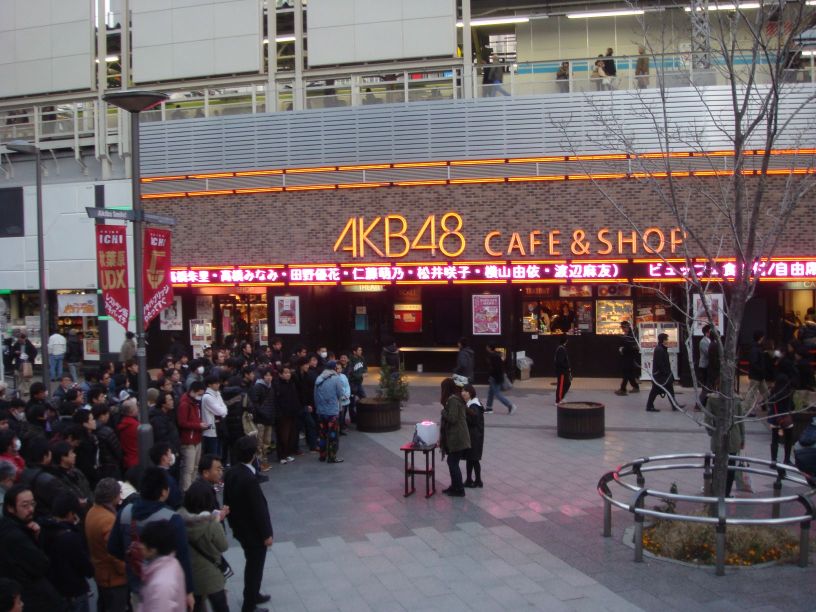 AKB48's new cafe. I could be wrong, but it seemed like you need to win a lottery to get in.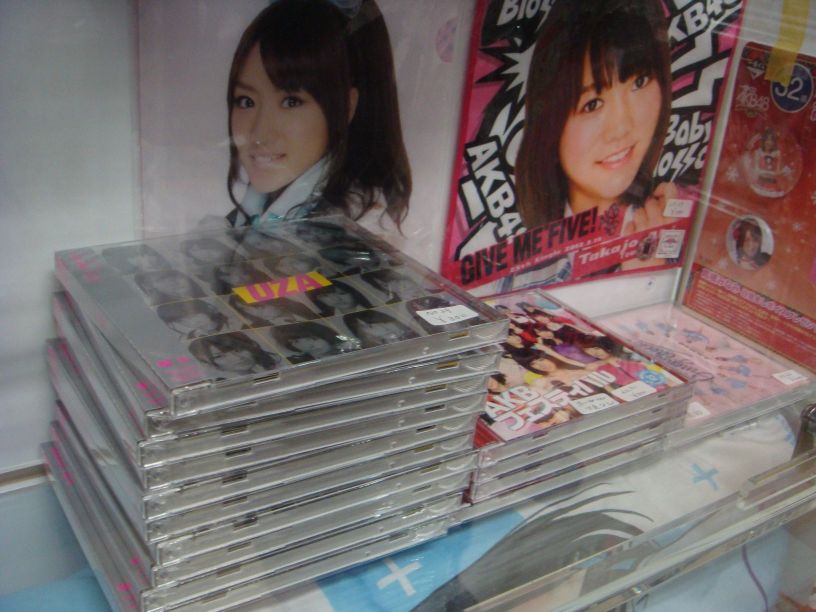 A stack of AKB48 CDs in a rental vendor cabinet. Someone almost certainly bought these just for the vouchers.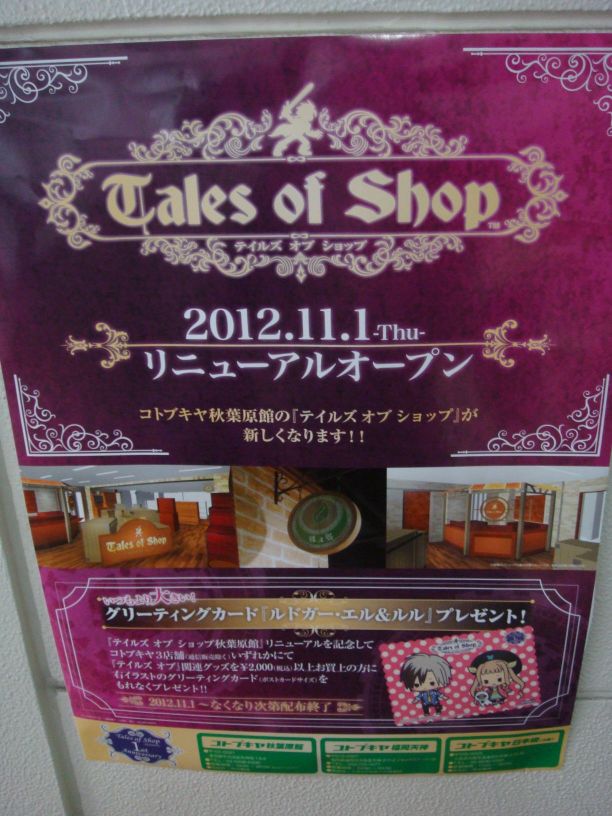 At Kotobukiya (now located in Akiba's back streets). The most profitable tale.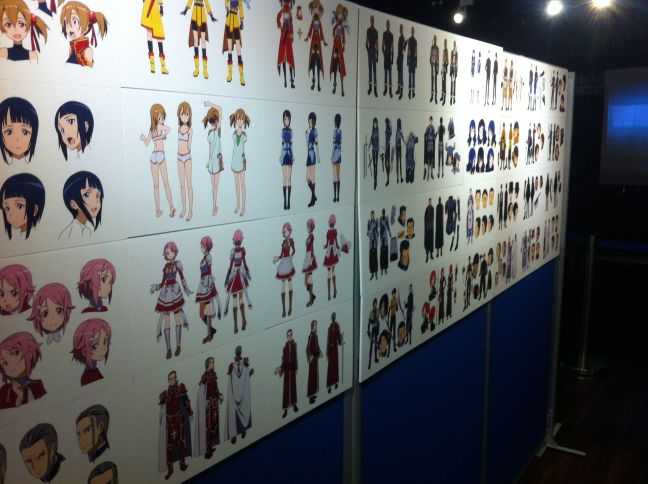 Sword Art Online exhibition at Kotobukiya.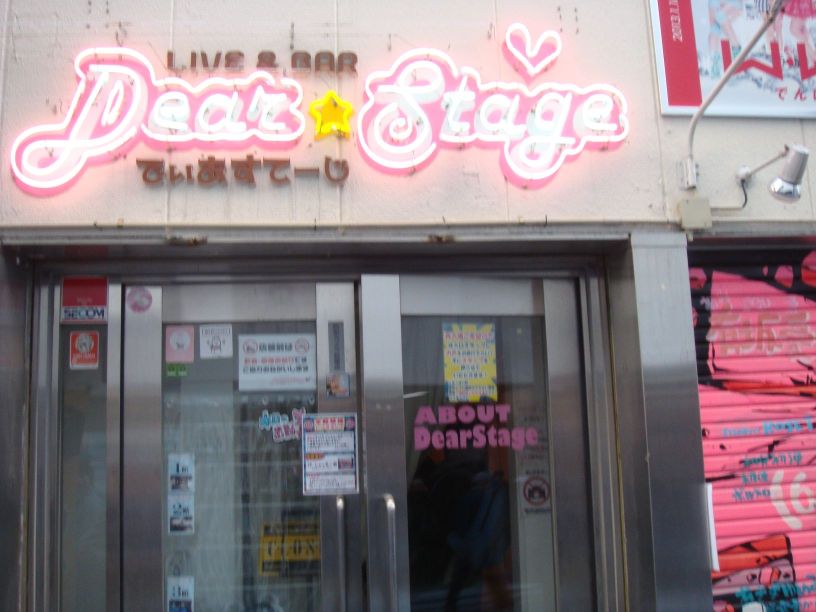 Dear Stage is a cafe where aspiring idols and anime-song singers perform for you.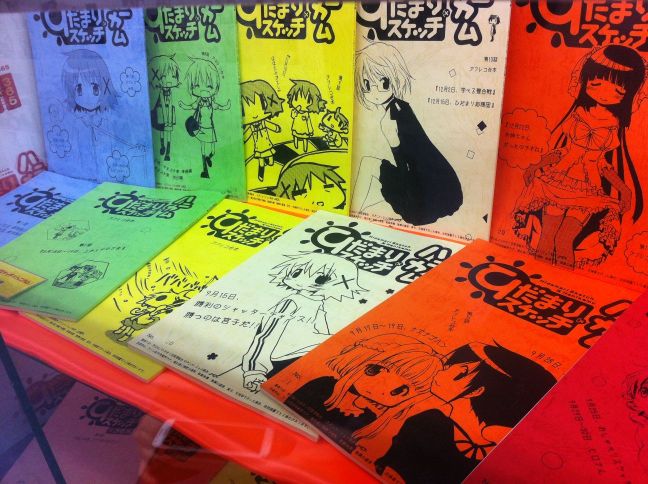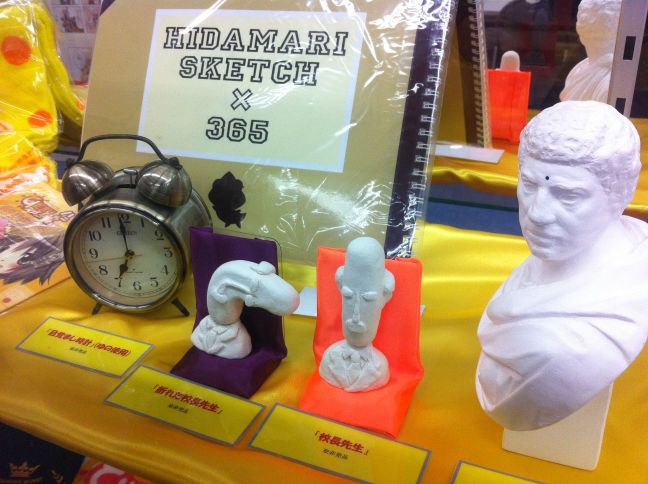 Hidamari Sketch exhibition at Animate. Top picture is of the actual scripts read by the voice actors.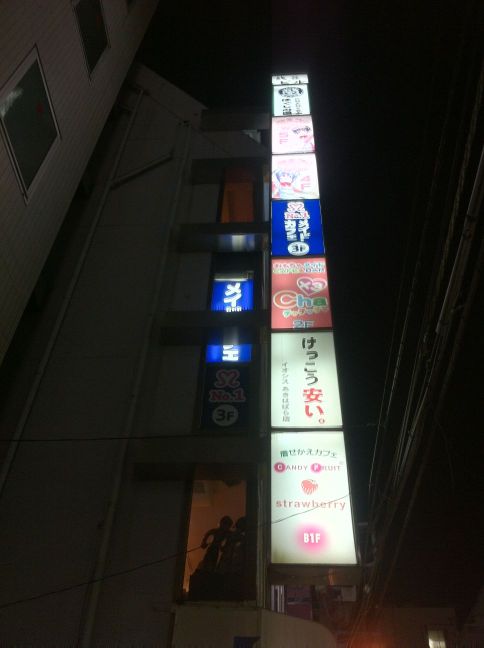 Every floor except one in this building is a maid cafe.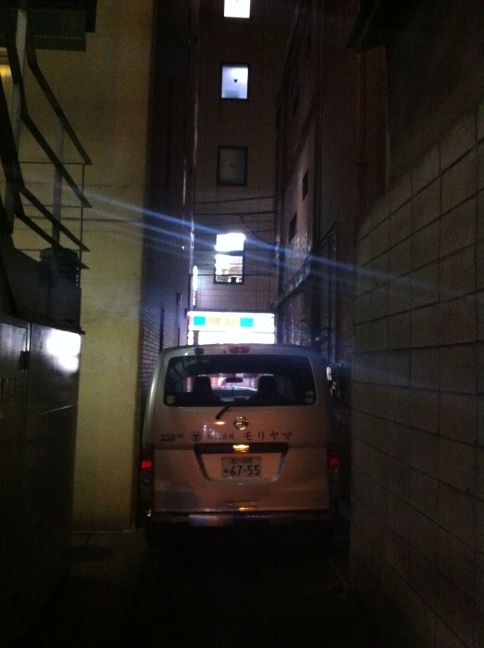 Masterful parking.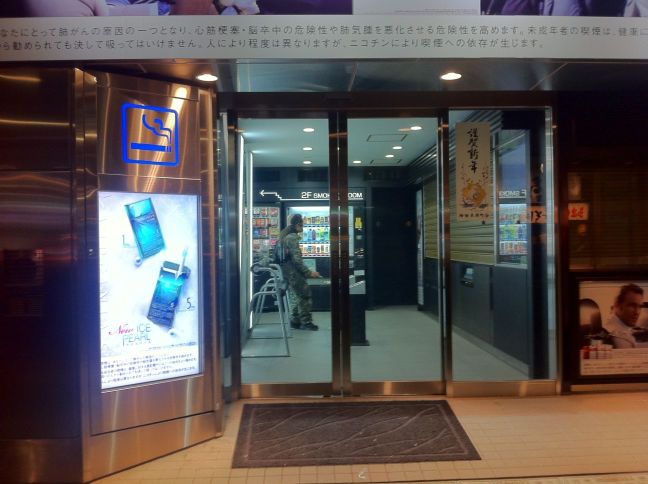 This building is just for hanging out and smoking in.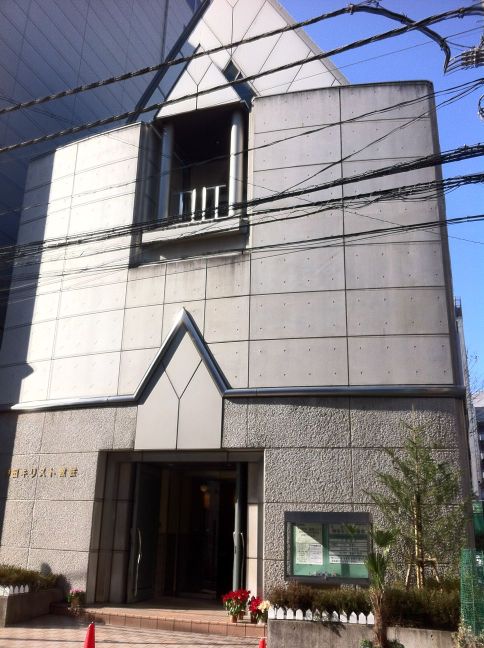 A church standing amongst the Sodom and Gomorrah that is Akihabara.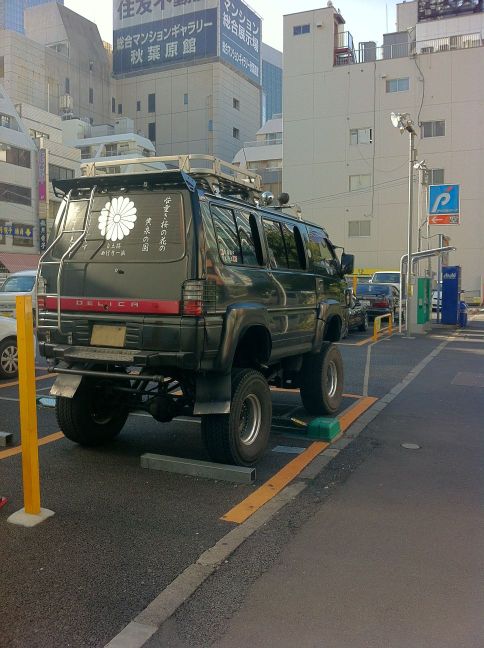 Pimped out right-wing van.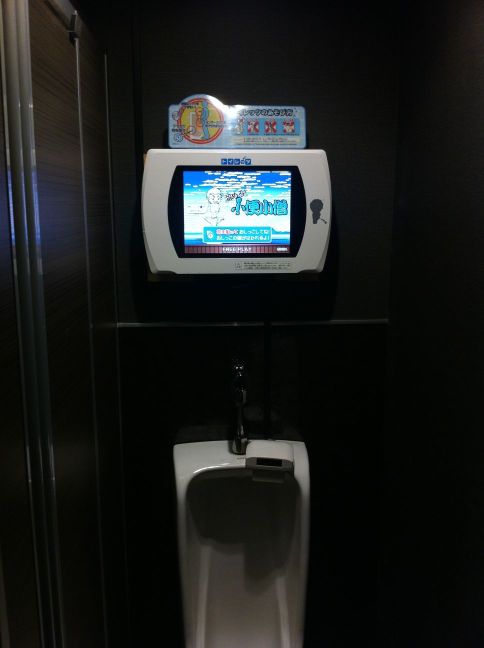 Club Sega's urinal game. My highest score is 3 cans.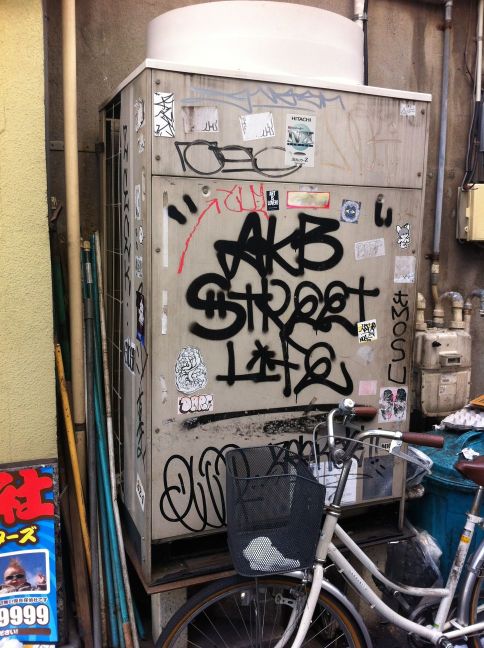 Hard streets.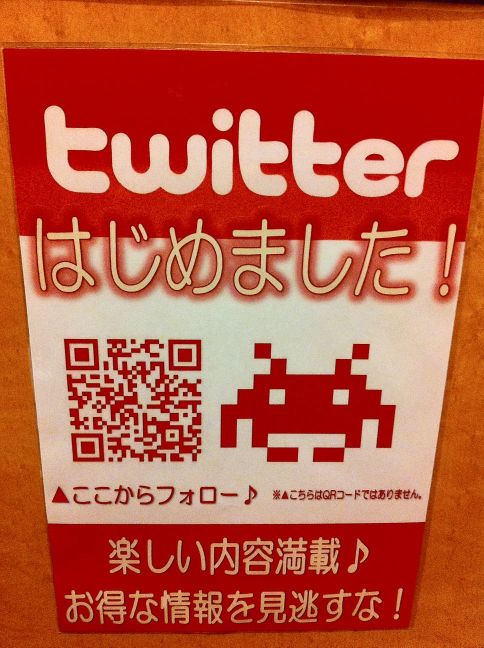 On the right: 'Not a QR code'.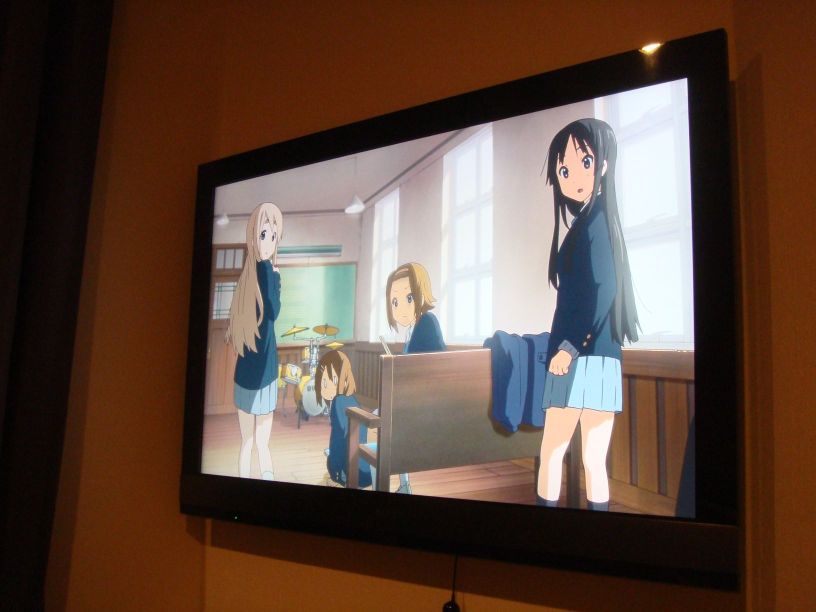 K-on movie on Christmas. For those who want to spend the night with the girl(s) special to them.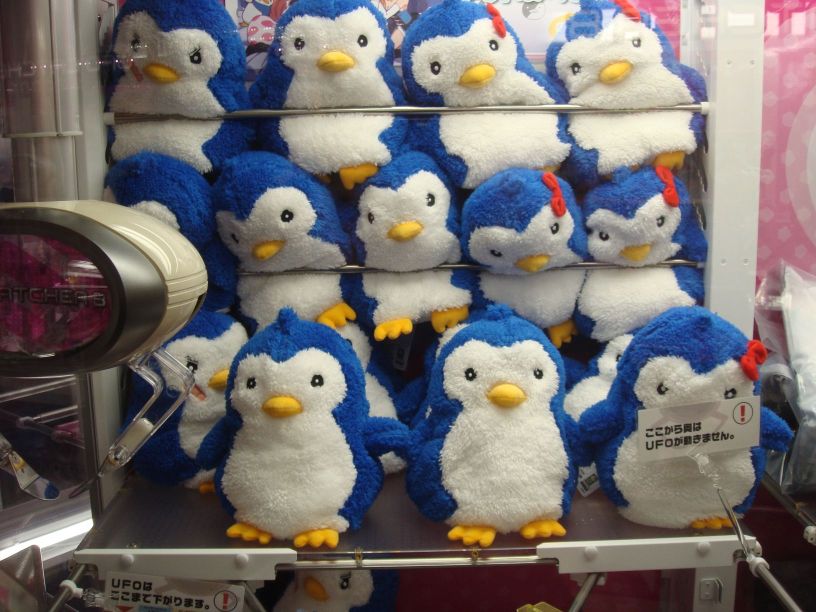 Penguindrum hand puppets!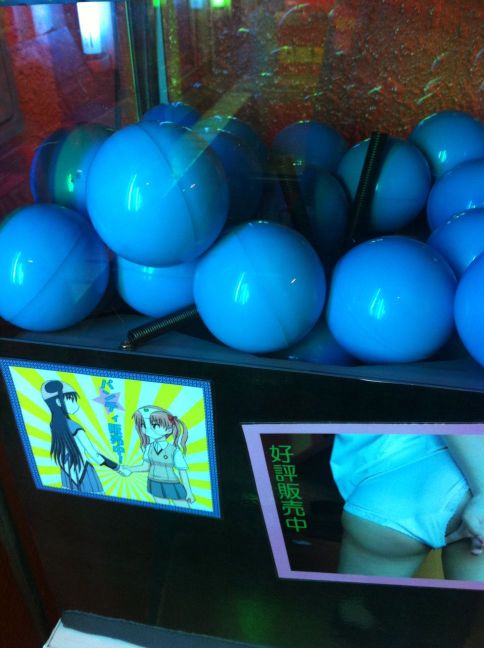 Panty vending machine.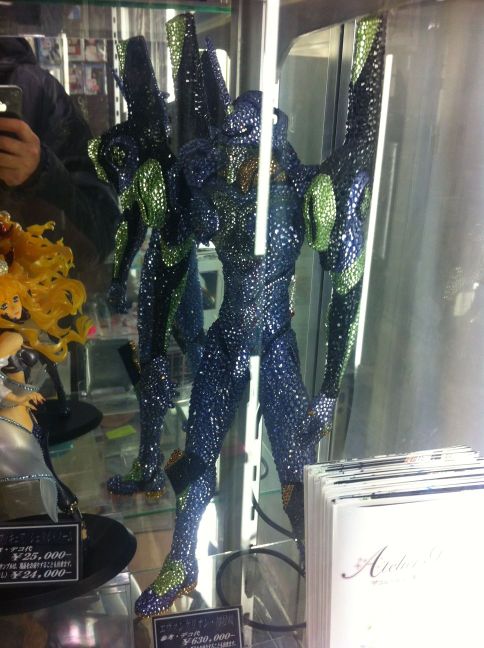 630,000 yen for this blinged-out unit 01.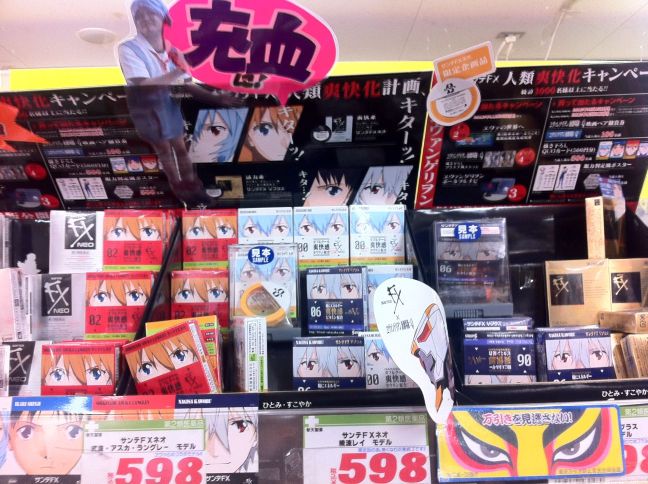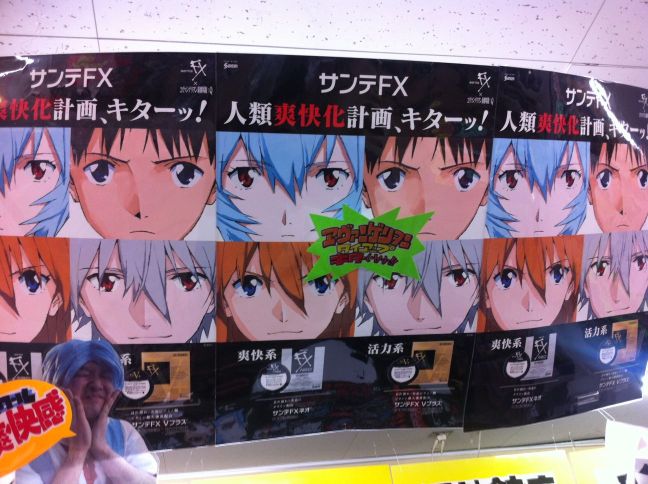 Evangelion eyedrops. Prepare for the human refreshment project!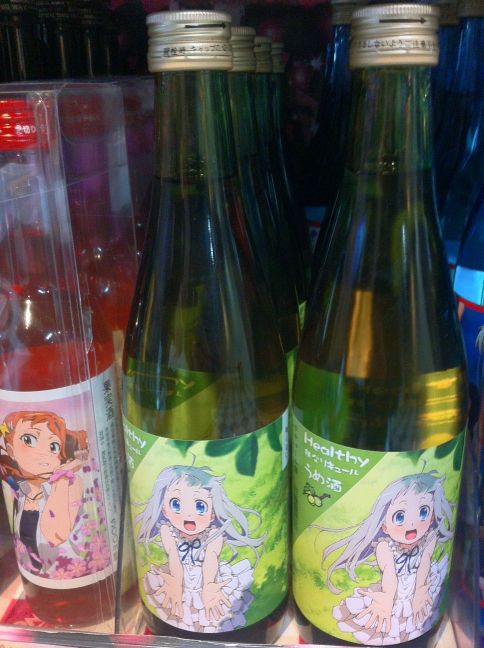 Pretty healthy for a dead girl.
Shinjuku, Harajuku and Shibuya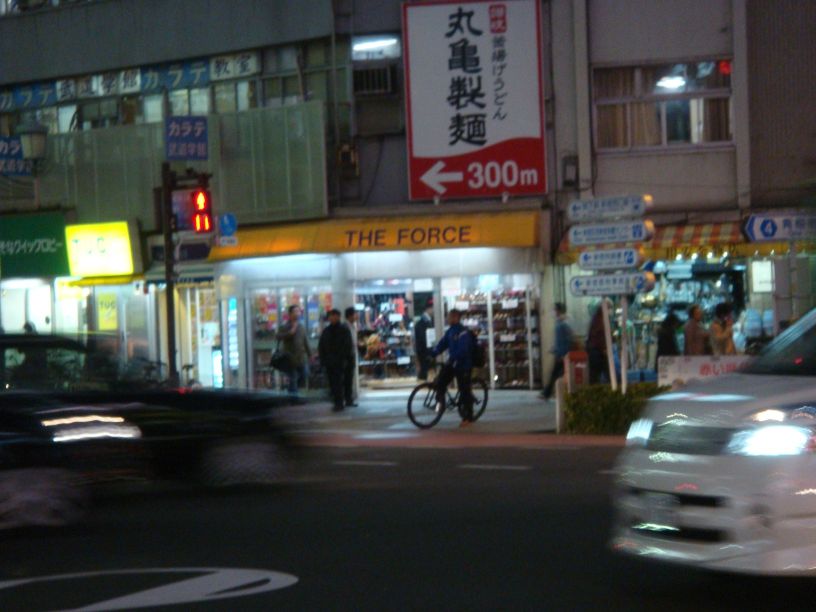 Luke!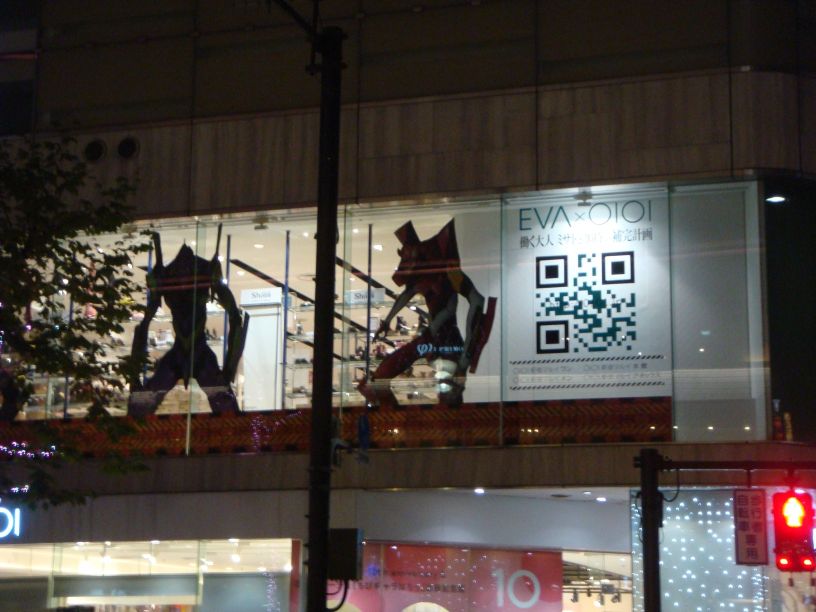 Eva promo campaign at 0101.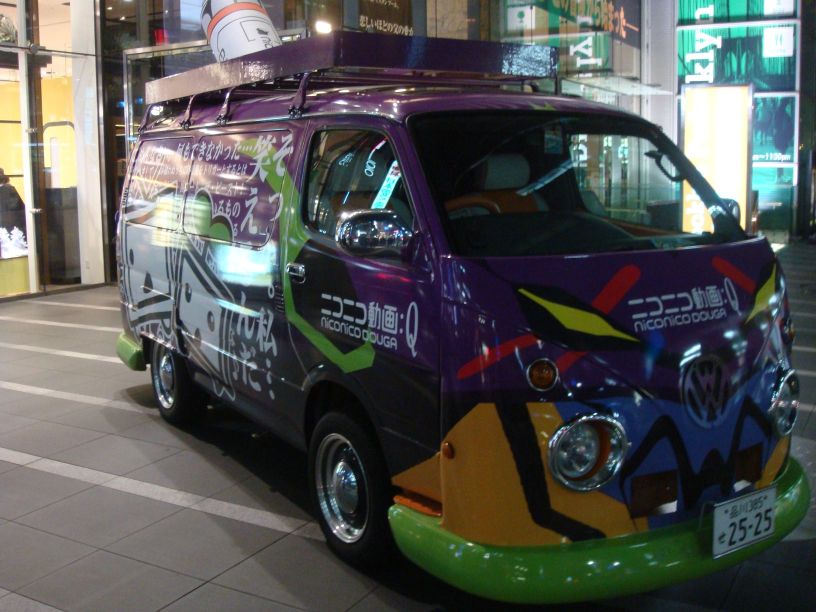 Niconico douga's Unit 01 van. Parked just outside the cinema.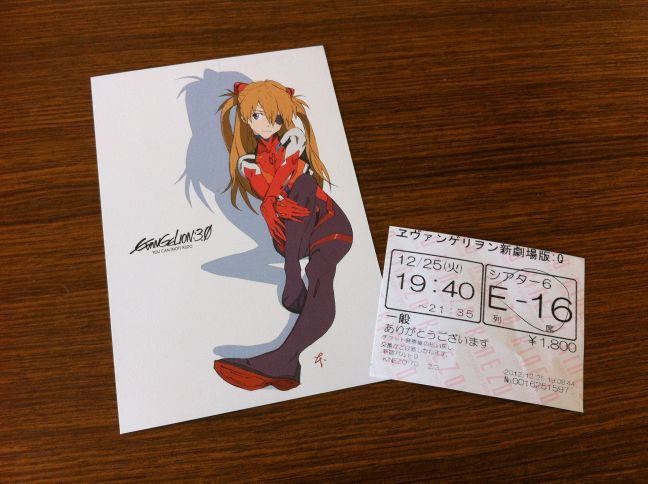 I saw the new Evangelion movie in Shinjuku. Very enjoyable. You get a different postcard depending on when you seen the movie. Apparently I lucked out with this one, because the next one was a rather compromising Kaworu x Shinji postcard.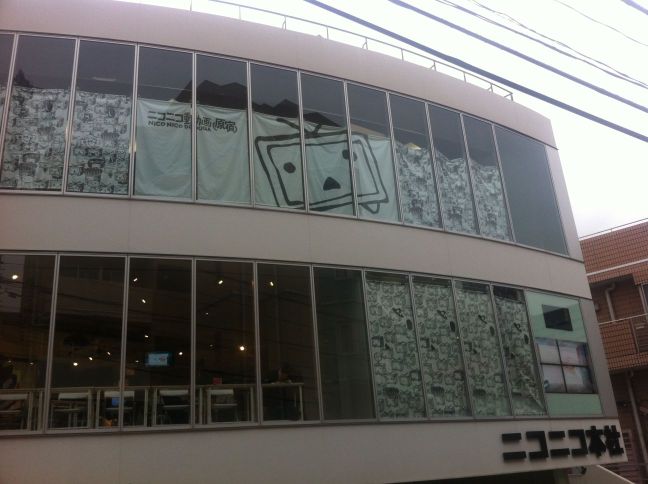 Niconico douga's trendy headquarters in Harajuku.
Tokyo 01 Evangelion store in Harajuku.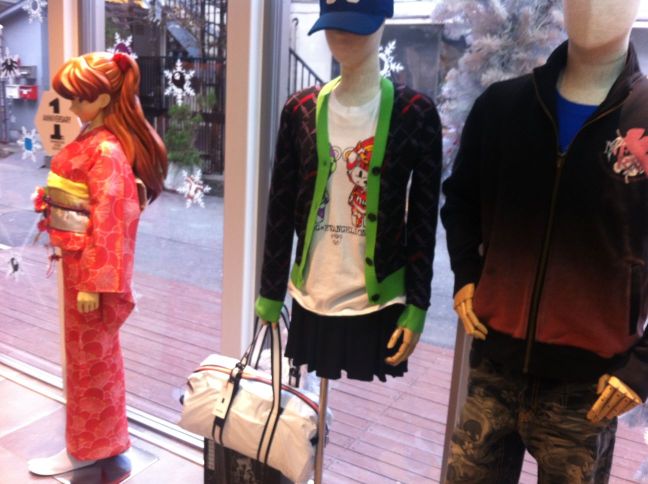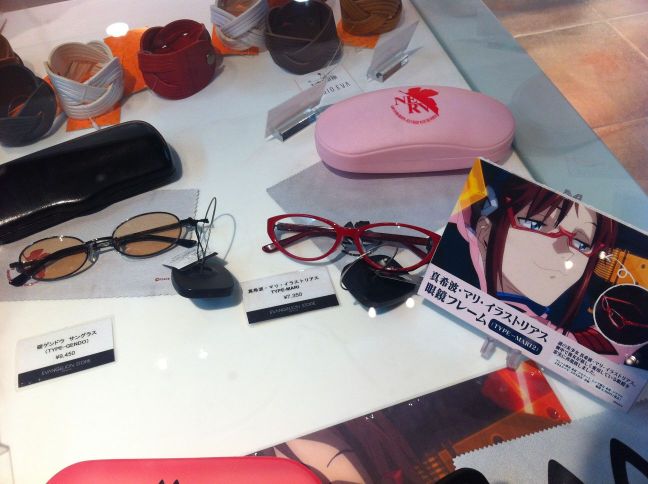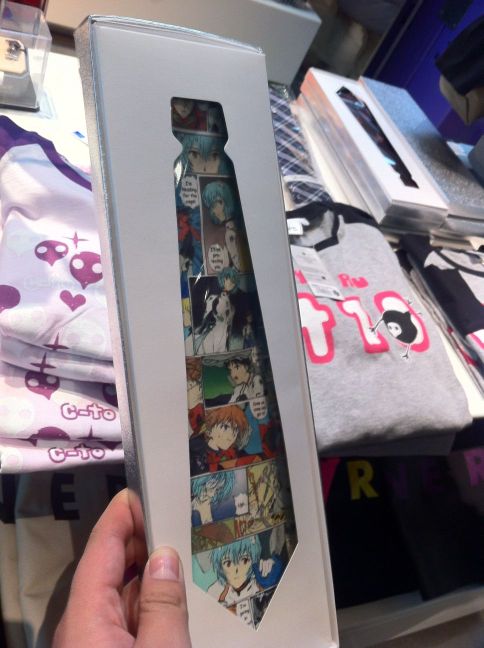 Some nice subtle items on the first floor which aren't immediately identifiable as wota merchandise, including these great Gendo and Mari glasses.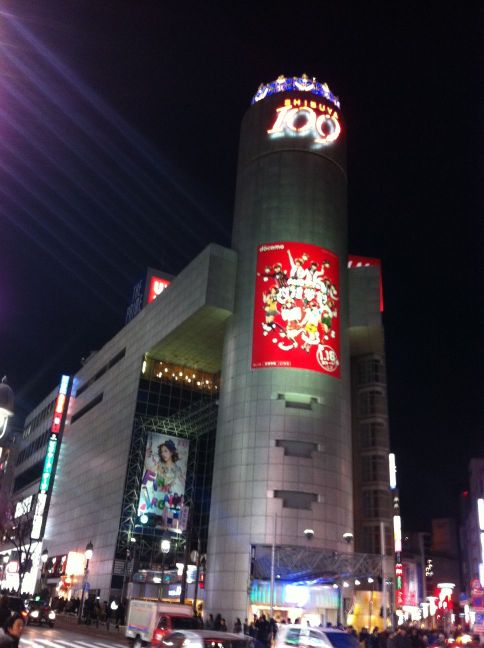 AKB48 plastered all over Shibuya 109.
Elsewhere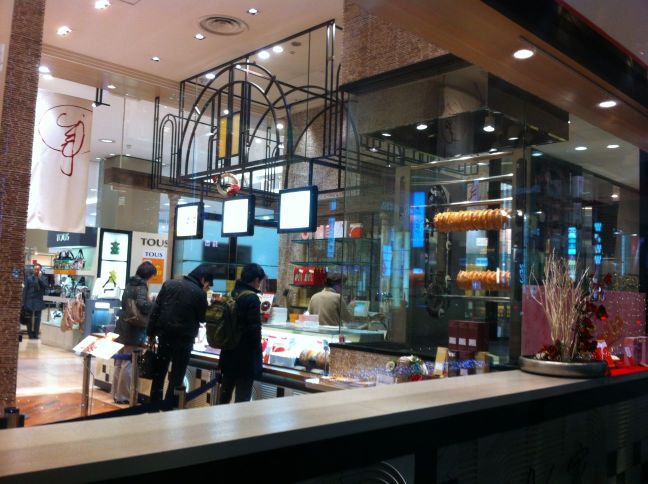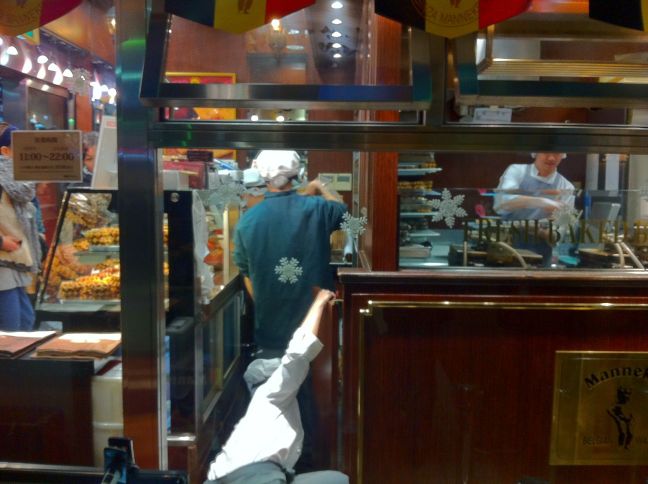 Upmarket baumkuchen store in Ginza. I always try and eat as much as possible when I'm in Japan, since you can't really buy it in Australia.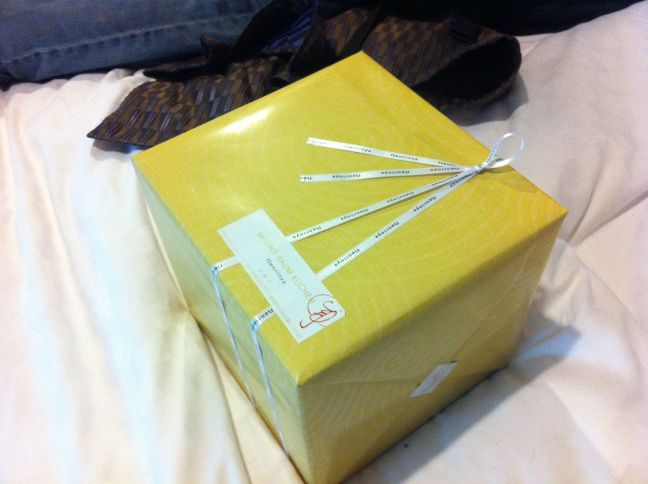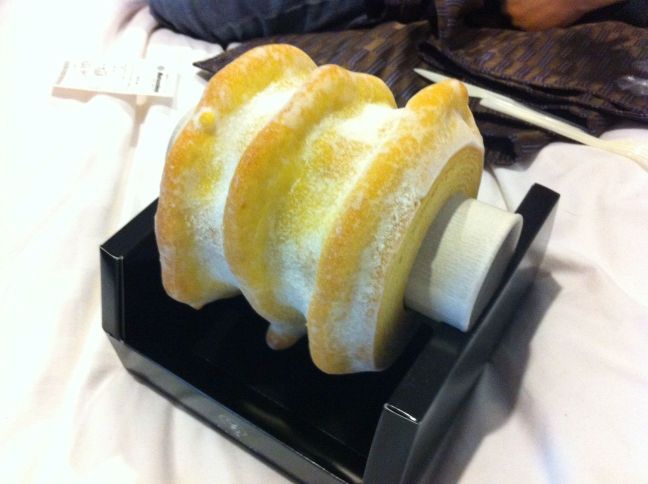 This enormous baumkuchen has a nice crispy egg-roll-style coating and took three of us to finish.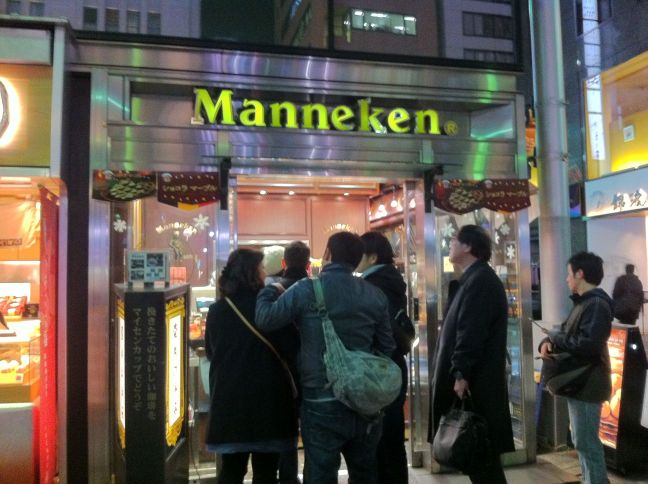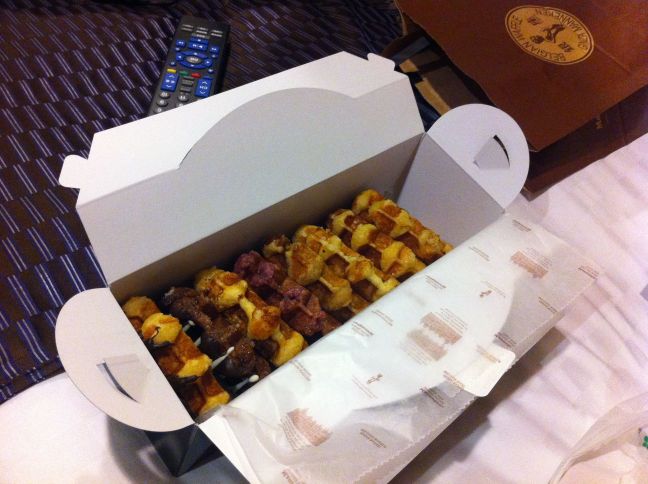 Fancy waffle chain store in Ginza. Delicious!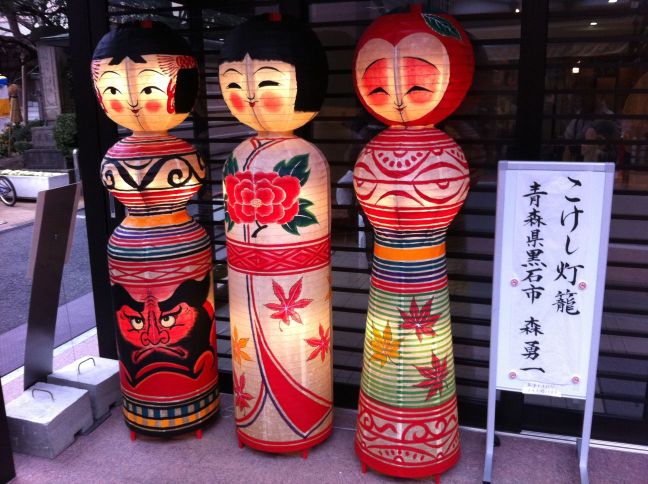 Giant Kokeshi dolls seen in Sugamo.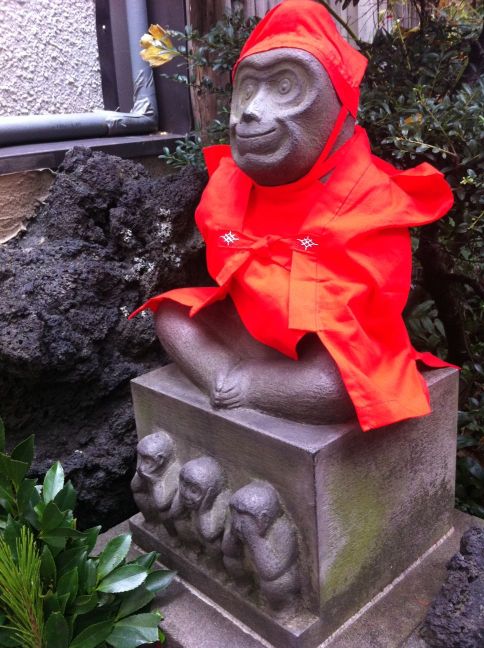 Monkey statue at a shrine in Sugamo.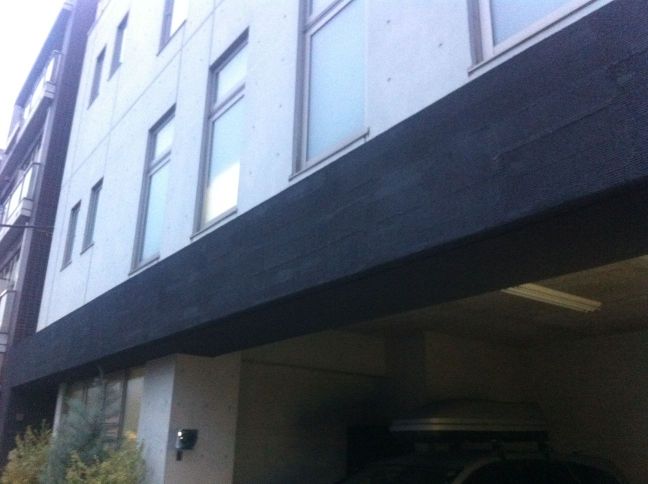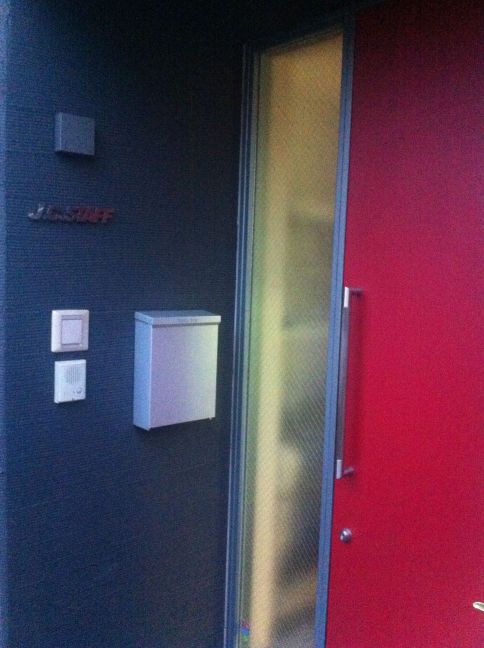 J.C. Staff's humble office in Musashino-Sakai, just west of central Tokyo.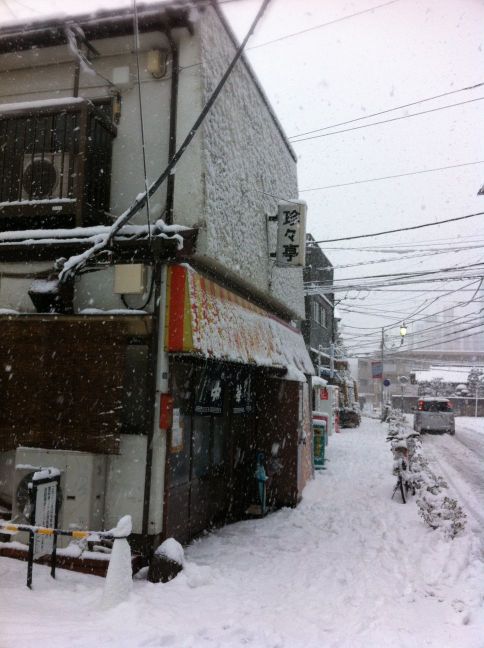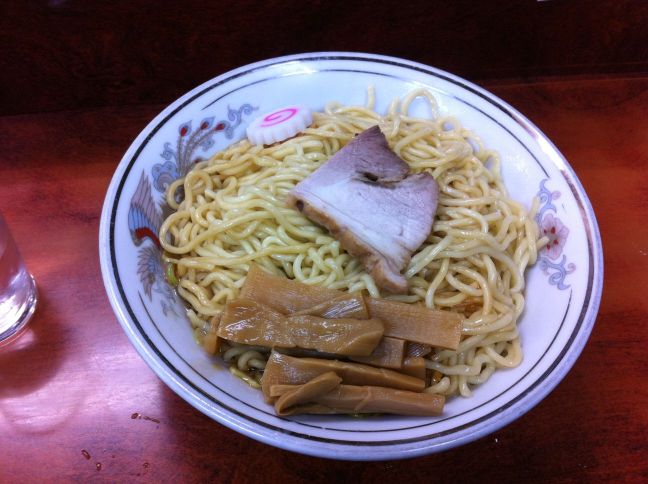 Chinchintei in Musashino-Sakai. The first restaurant in Tokyo to serve Abura-soba (above). Tasty!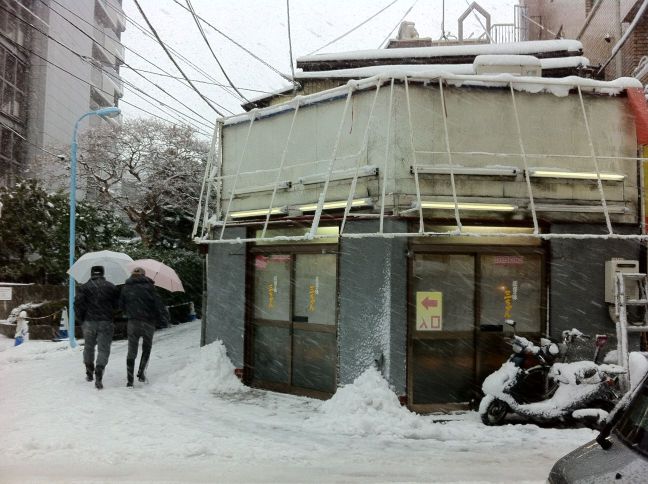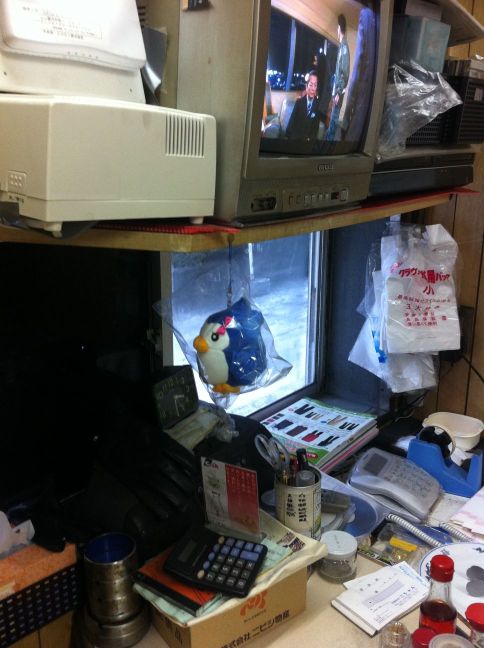 'San-chan no Aji' in Ogikubo. The model for 'Rina-chan no Aji' in Mawaru Penguindrum.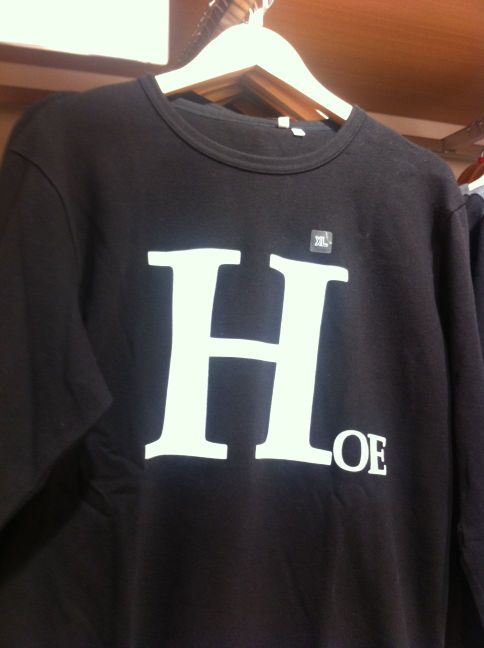 Excellent gift for your ladyfriends.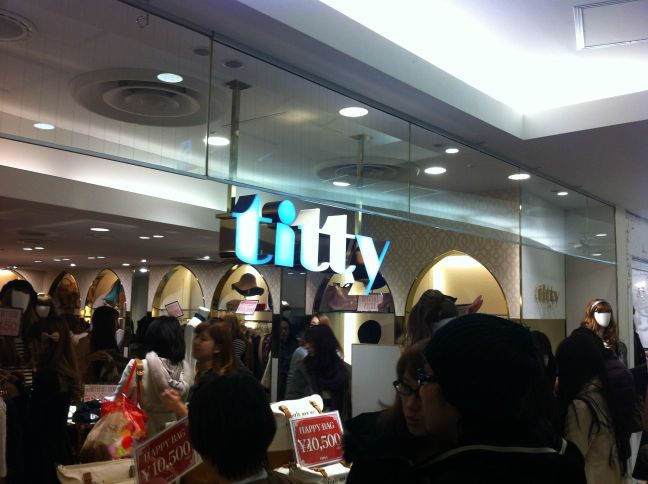 Hmm.
Ariake (Comiket 83)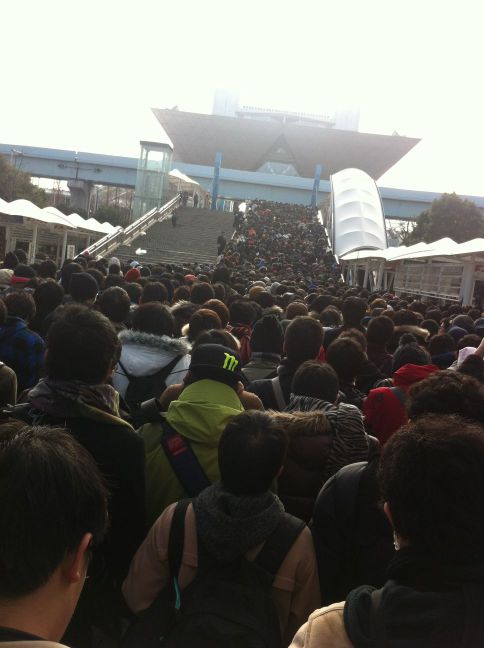 West side line never changes.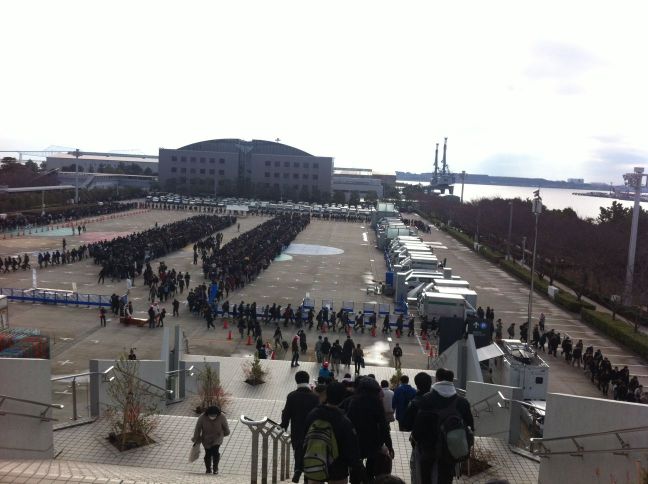 West side carpark on day 1.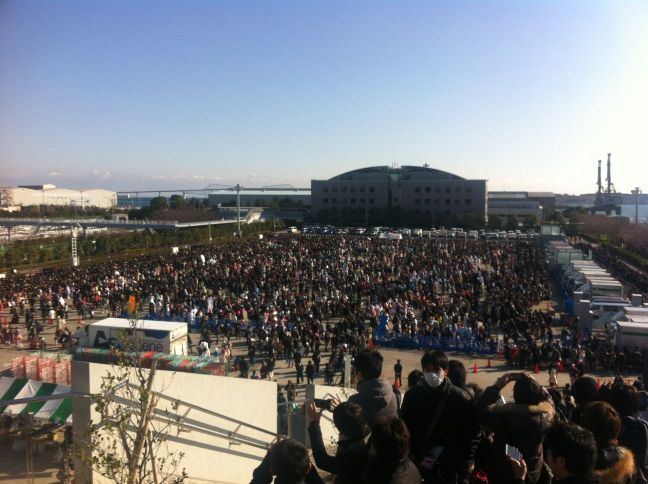 …and on day 3.