Doujinshi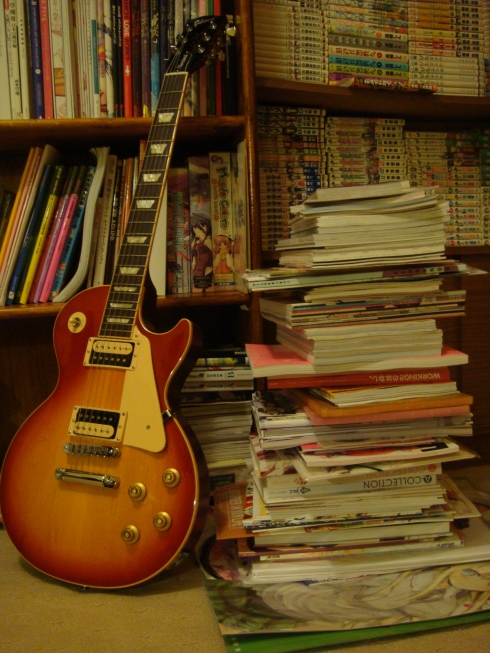 This year's haul was about 37kg.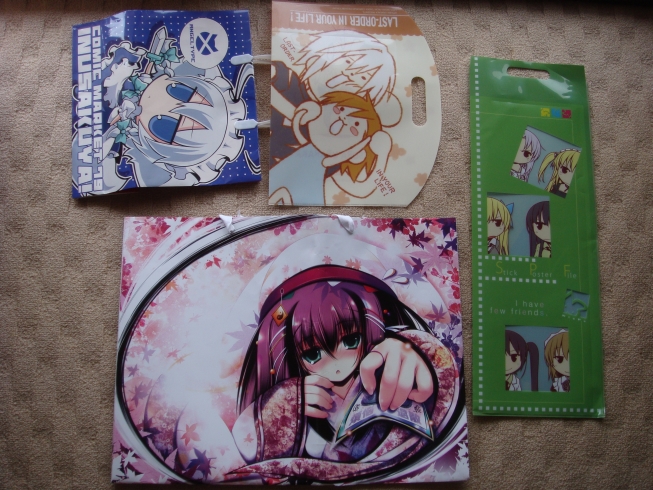 Bags. The cute but minimalist design on N-type's bag (far right) is a favourite. I hadn't heard of them or Boku ha Tomodachi ga Sukunai before this Comiket, but once I saw that bag, I knew I had to check them out.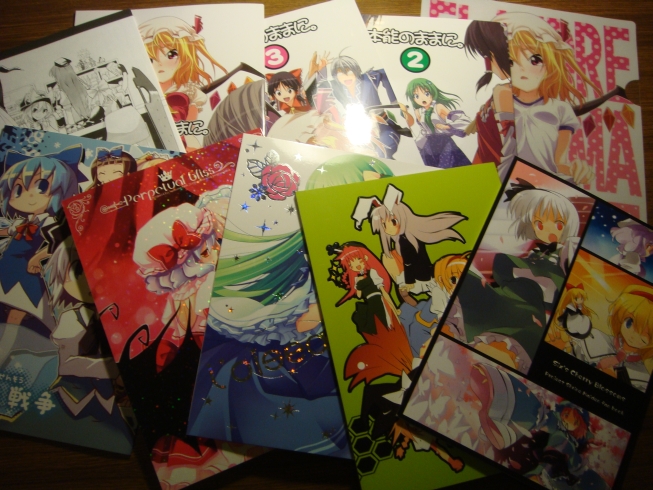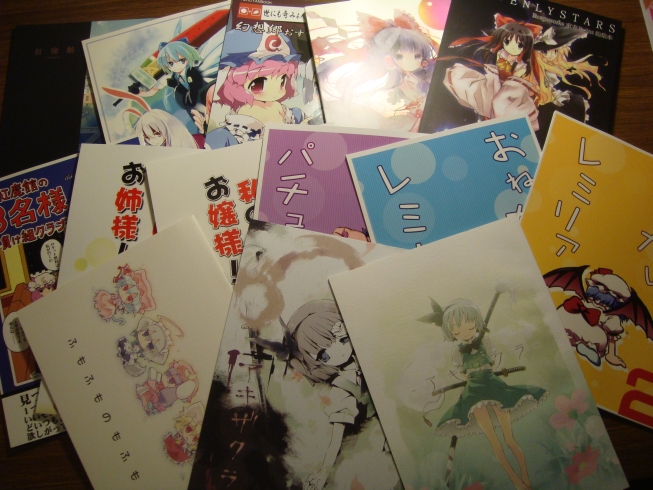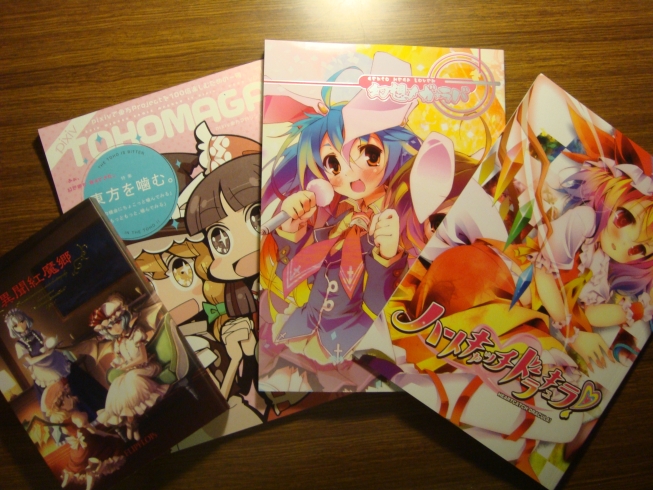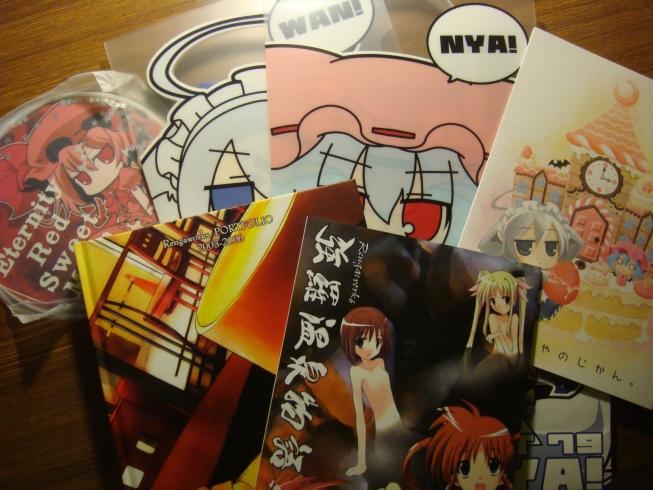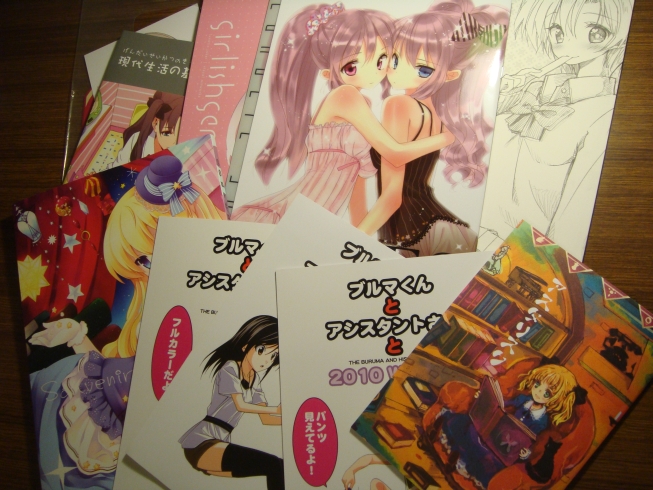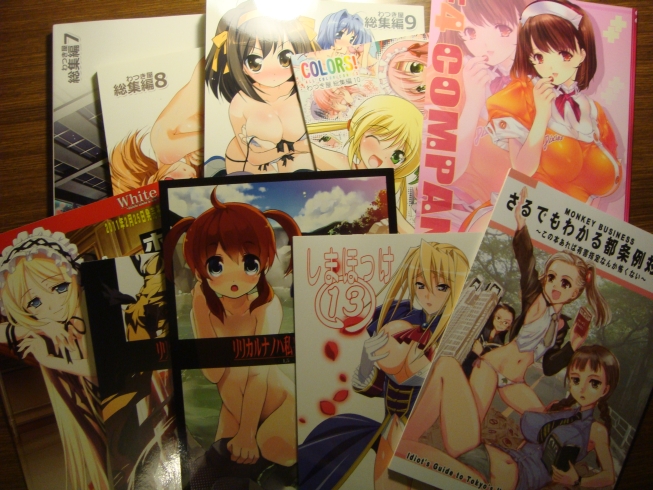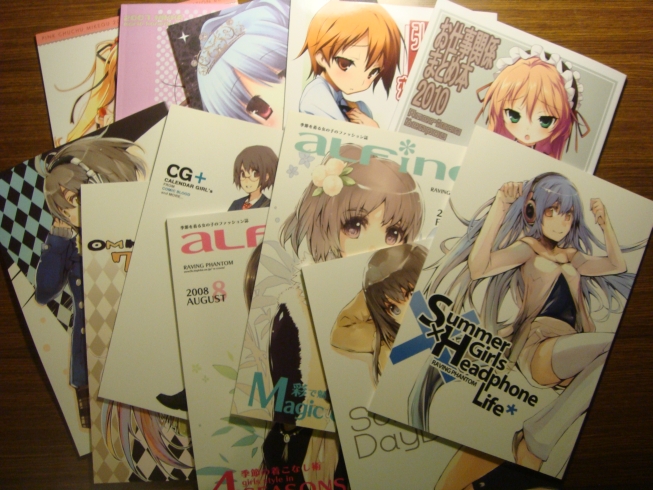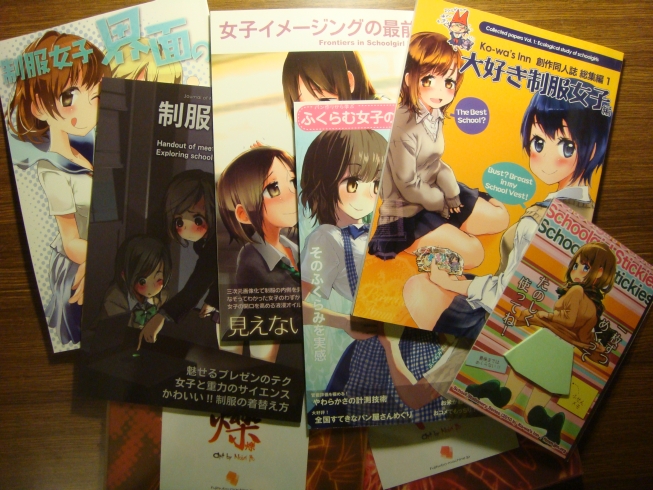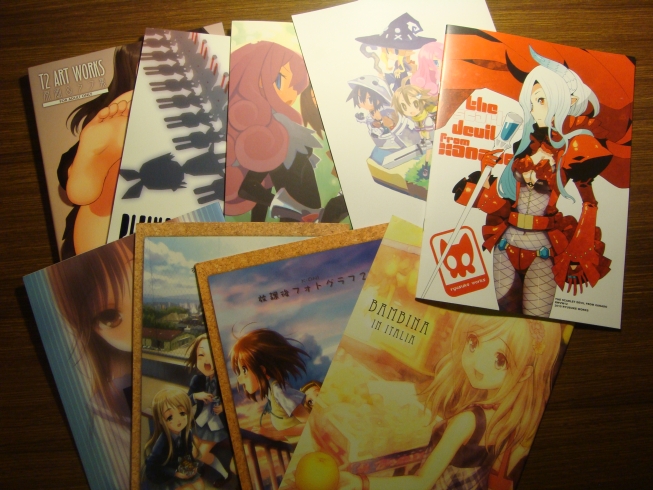 I had the unexpected pleasure of meeting the very friendly Hamamoto Ryuusuke (above, top right) at his booth. Thanks again for the food!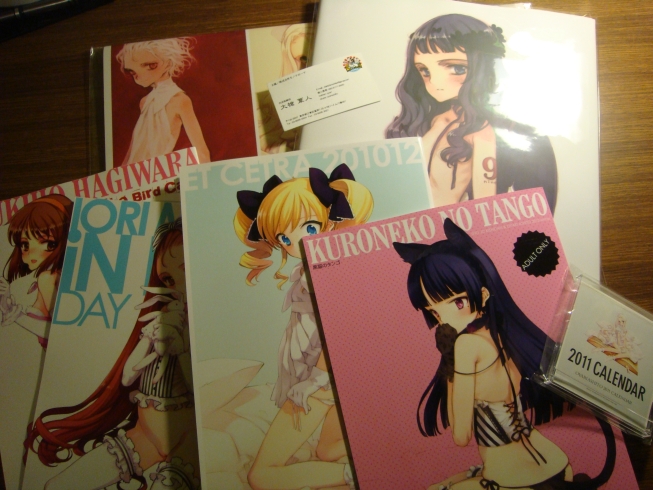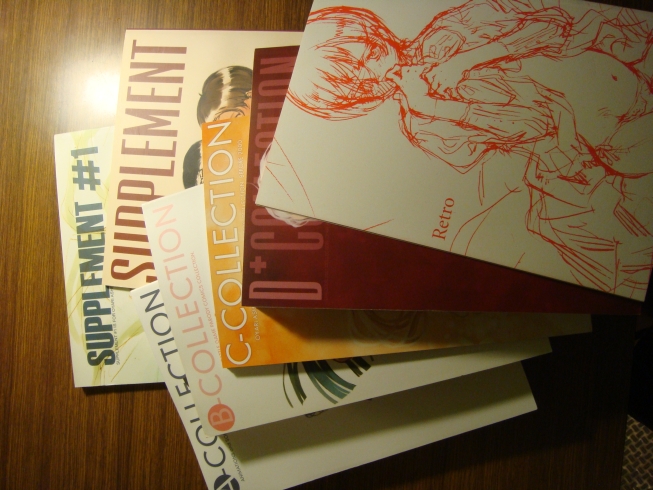 Books from Oyari Ashito, the artist popularly known as 'nocchi'. As a longtime fan of his work, it was very exciting for me to meet him in person at Comiket.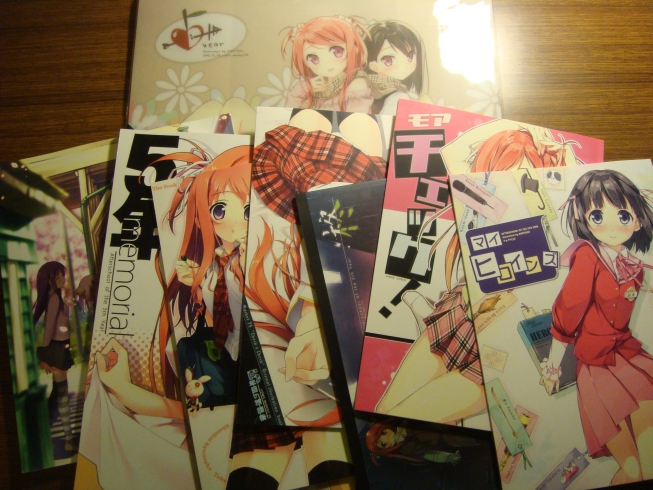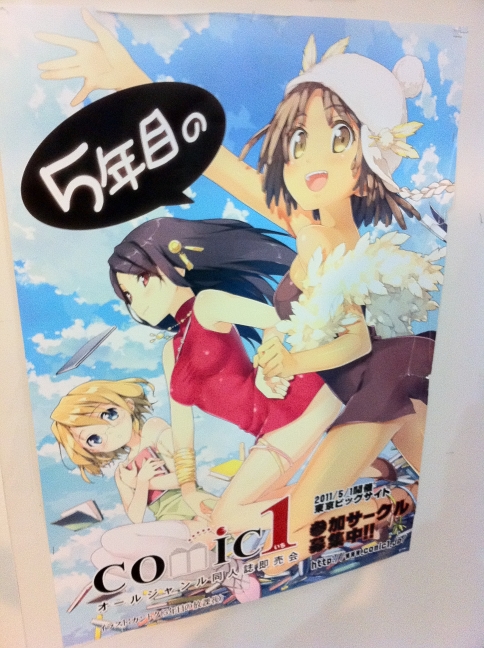 Books from Kantoku of 5th Year After School. Appropriately enough, he's been contracted to do the poster for the 5th Comic 1.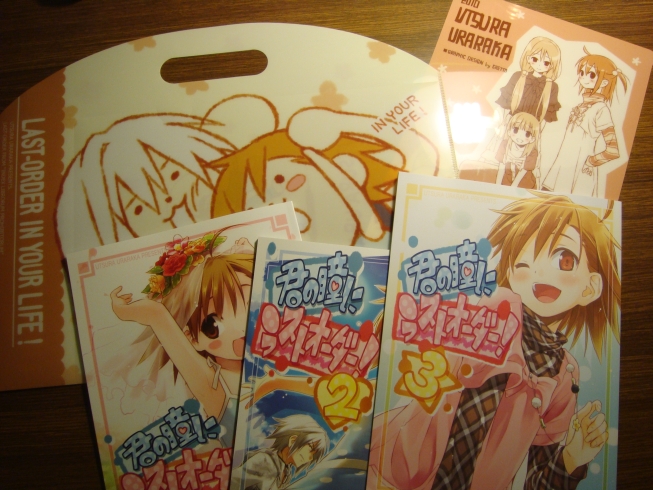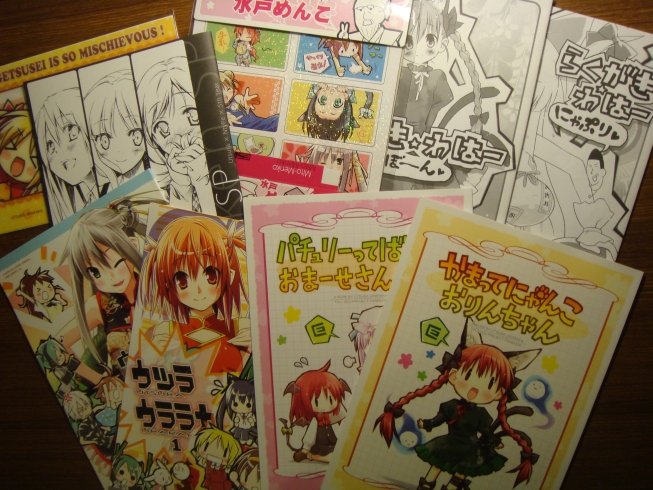 Books from Utsura Uraraka. I've been a fan of Eretto for some time, but his Last Order books really turn up the cute to 11.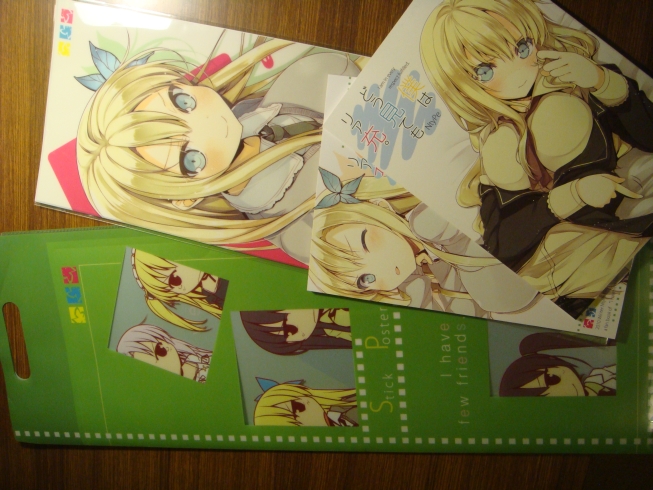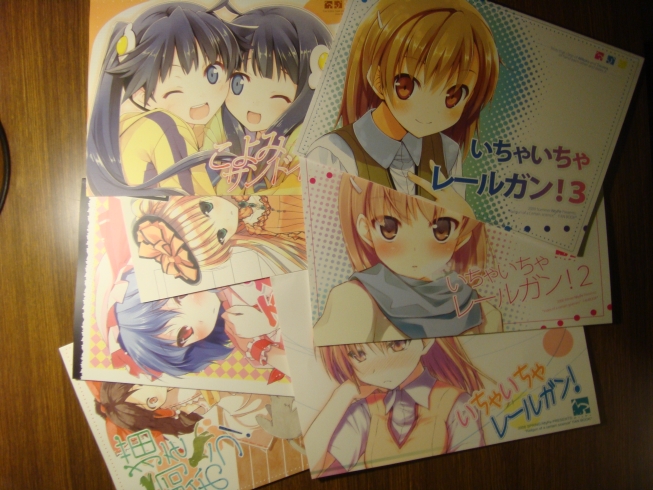 Books from N-type.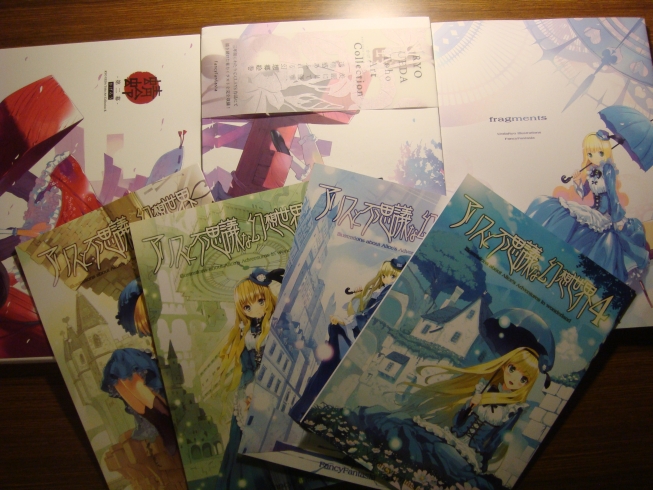 Books from the ubiquitous Ueda Ryo. You can hardly go anywhere in Akihabara without running into his pillowcase illustrations.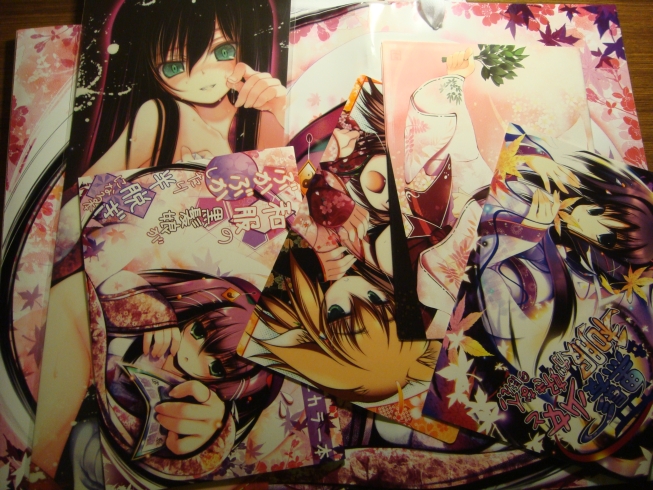 Books from Nagomi. Some hipsters like to walk around comiket using bags from previous Comikets, and Nagomi's seem particularly popular due to their unusually high carrying capacity. As per tradition, this bag has an illustrated 'heroic' side and a plain 'normal' side for people who prefer to walk home without announcing their love for kimono-clad girls to the world.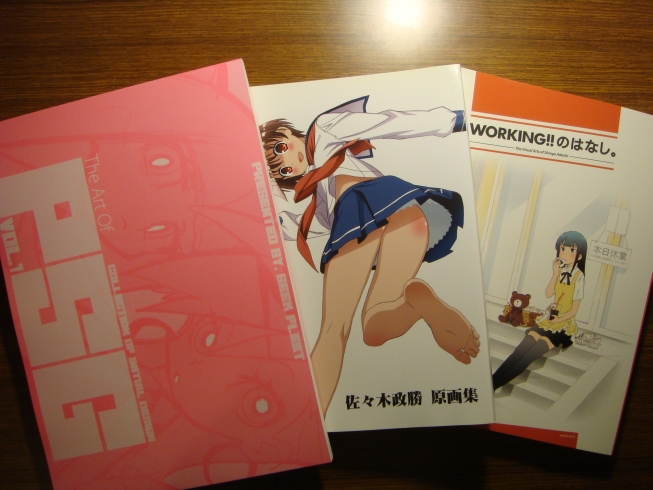 Design books for Working, Saki and Panty and Stocking with Garterbelt. In terms of post-Comiket price inflation, these are amongst the most hard hit. Because of the limited print runs and personal purchase limits, these tend to be in short supply everywhere, and it's not uncommon to see them in shops with markups of up to 400%.
Stuff I won from UFO catchers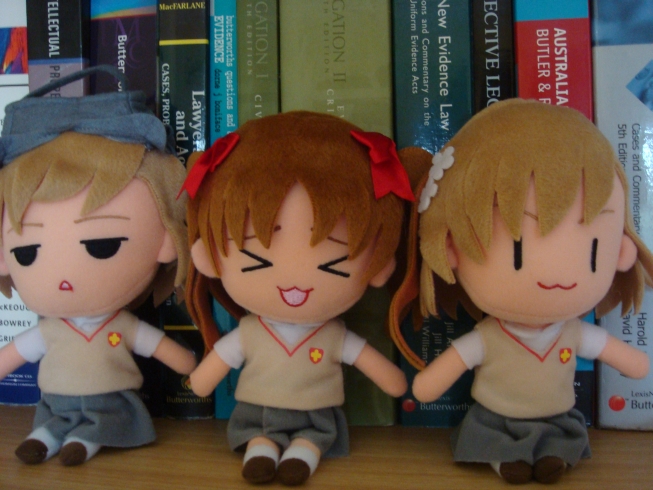 Railgun plushies. I spent a disgusting amount of money on this machine, but how can you say no to those expressions?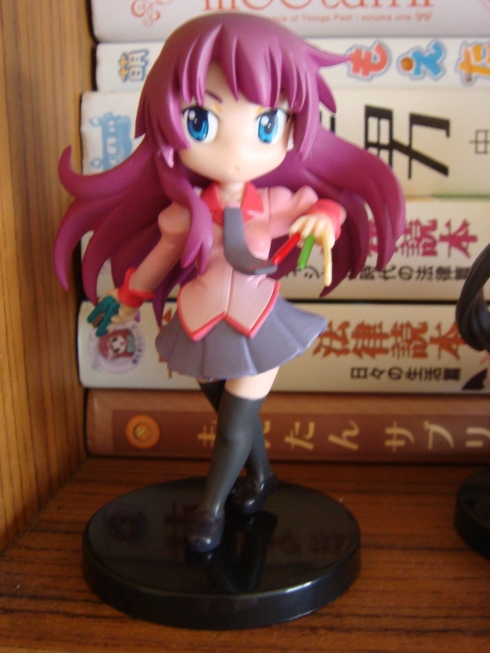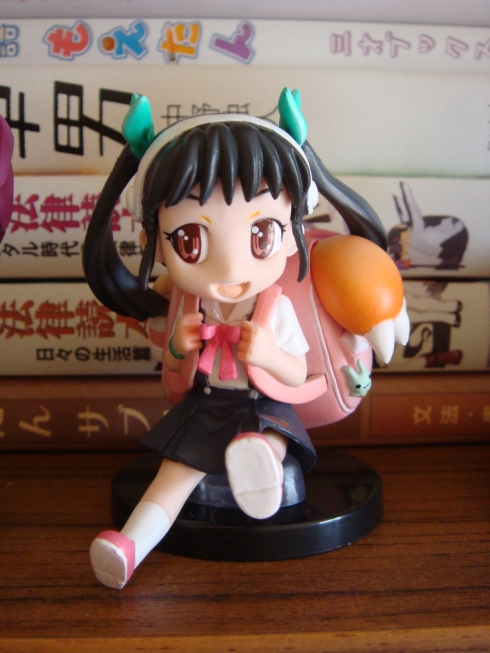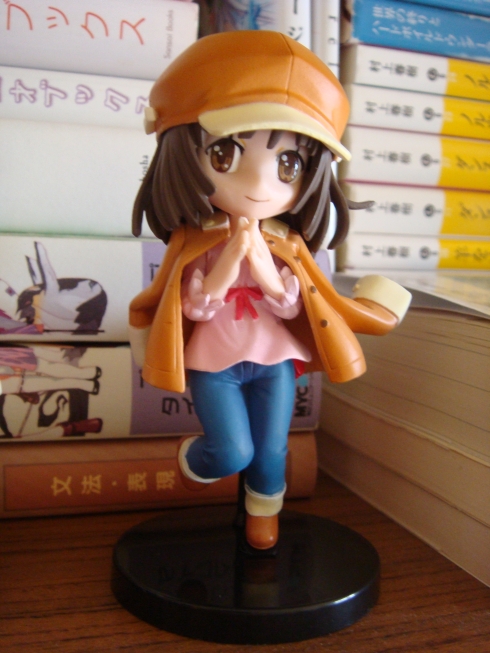 Bakemonogatari mini-figures. I only wanted Nadeko, but somehow I ended up with all three.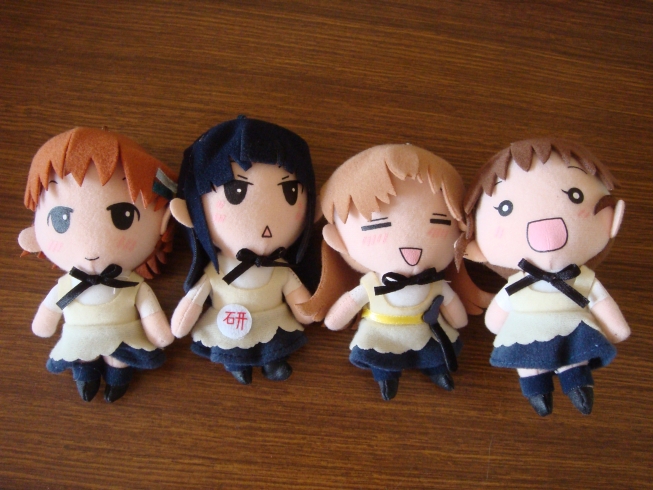 Working keychains. Again, the expressions are spot on.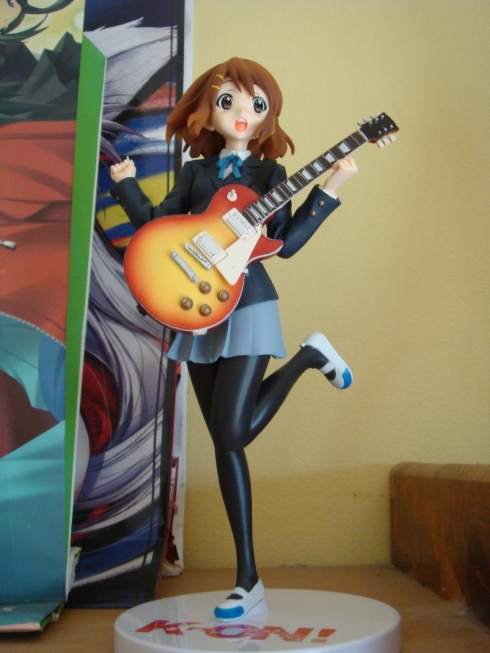 Possibly the only K-on character who I actually like.
Figures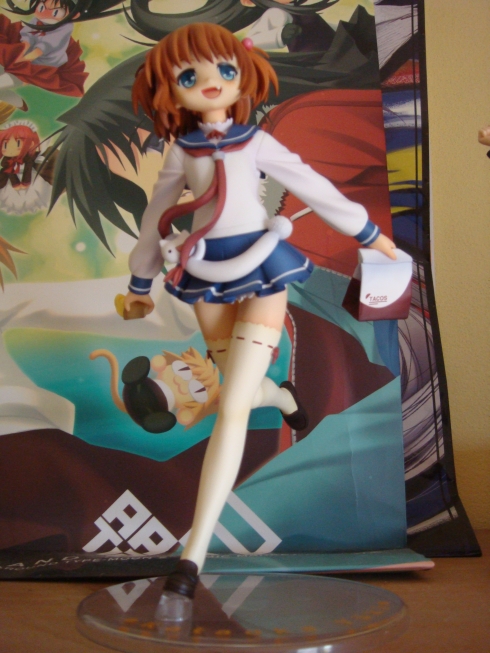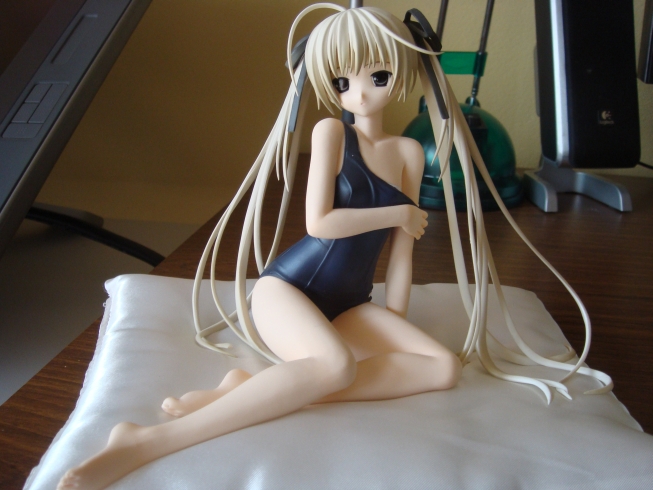 Akihabara has a bunch of shops which sell used figures (sealed and unsealed) for significantly lower than retail prices. These tacos and Sora figures were just too cheap to pass up.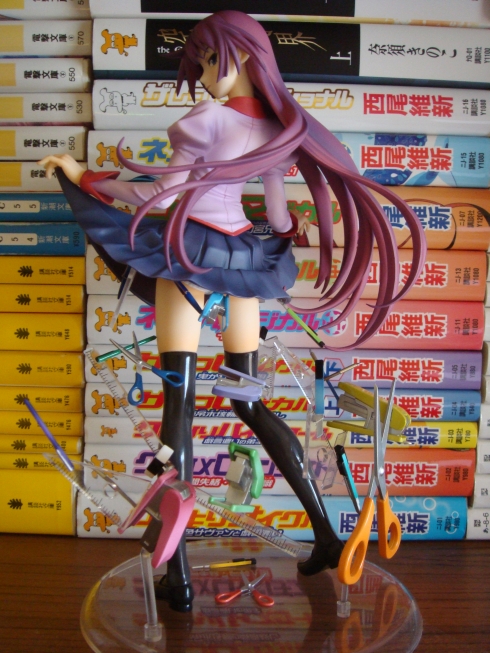 Good Smile Company's Senjougahara figure went on sale the day I was leaving Japan. Expensive but eye-catching!
Other stuff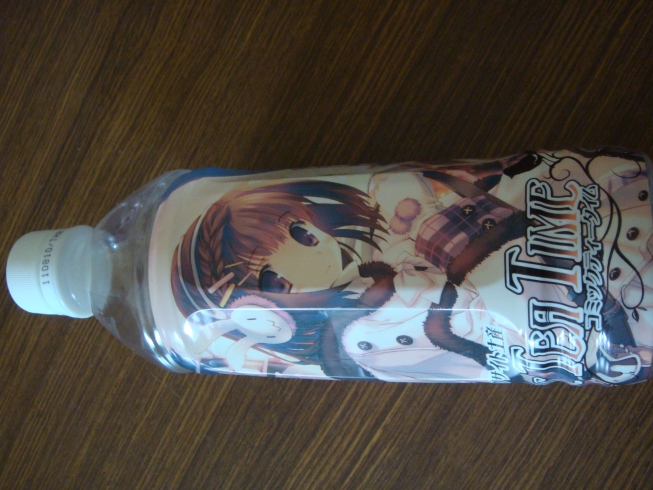 This Comiket's special drink was some kind of iced tea. Pretty tasty!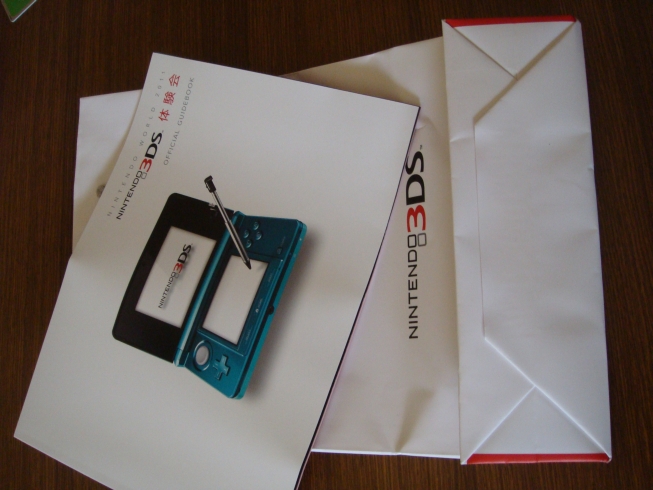 Bag o' propaganda from Nintendo's 3DS event.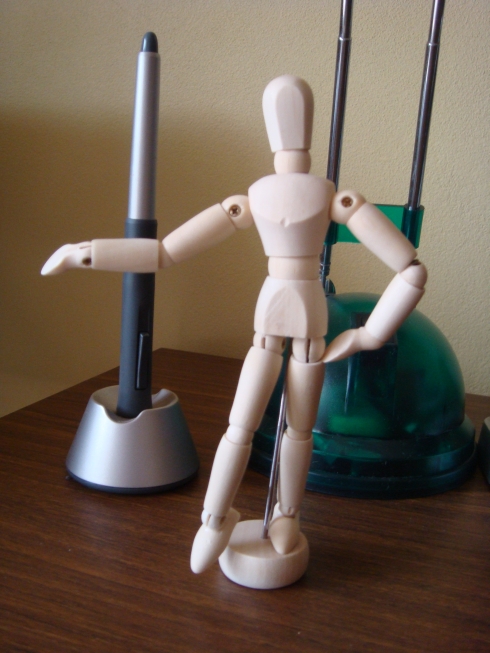 A wooden model I bought from Animate. It's not as flexible as you might expect, so you can't make it do the Haruhi dance or anything.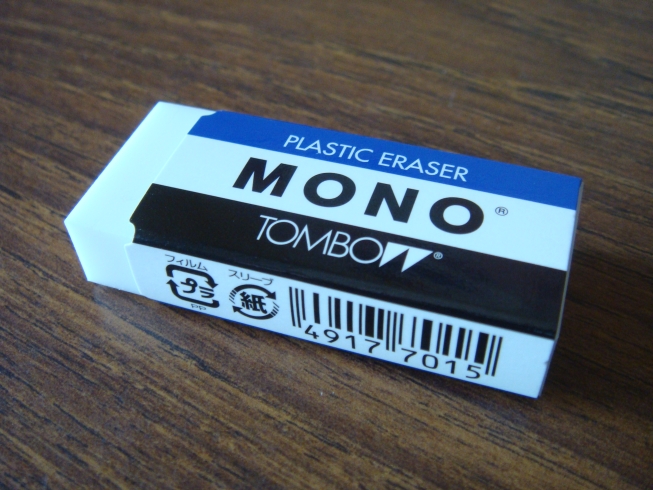 A Mono eraser of the kind you often see in those meta-shows about making manga.