Narita Airport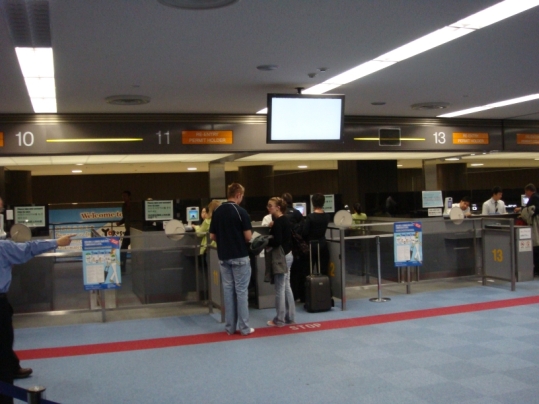 This is where they take your fingerprints as per Japan's new 'keep those treacherous gaijin honest' laws. You aren't supposed to take photos here, but I didn't see the sign until I'd taken this one. Honest.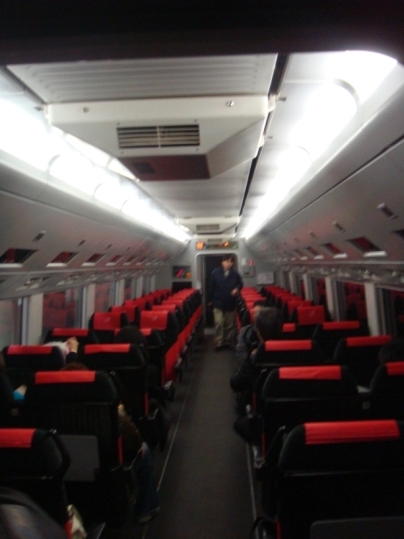 This is the Narita express between Tokyo to Narita. It's about 3,000 yen per trip (taking about an hour), but the facilities are on par with the Shinkansen. What's more, there's this neat display that shows you how far you are from your destination.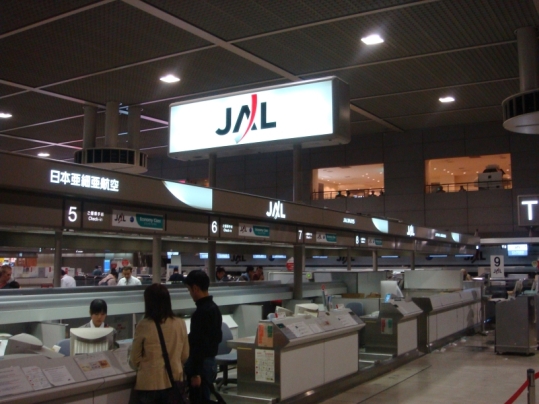 JAL has a whole heap of terminals here, making check-in very fast if you fly with them.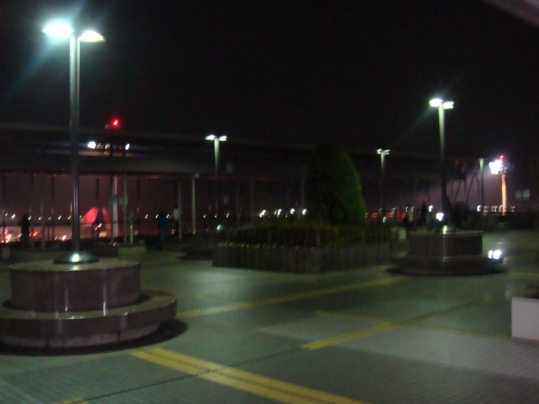 Narita has an open roof observation deck from where you can see the planes and the shuttle.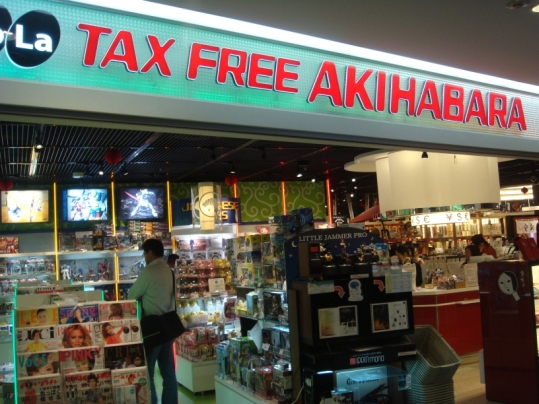 For those people who want to visit Akihabara without leaving the airport.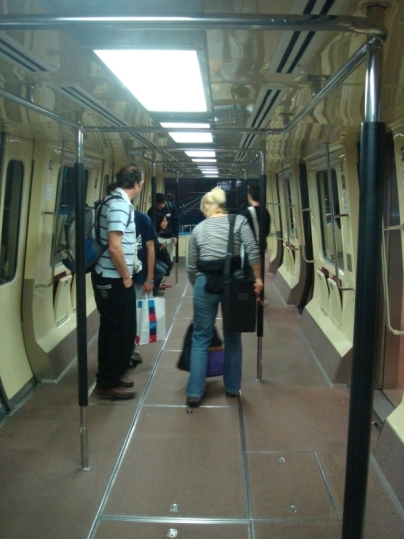 This shuttle takes you between the main part of the airport and the satellite building containing some of the international gates.