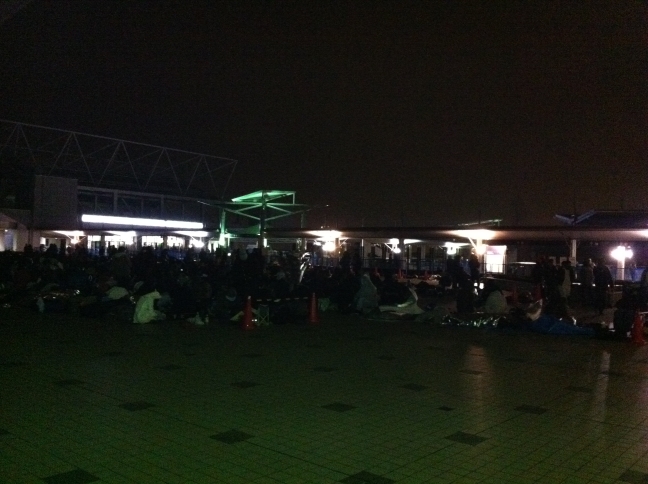 There's no need to suffer in line all morning like these guys. The staff will let you mark your spot in line and leave so long as you come back before 8:30am.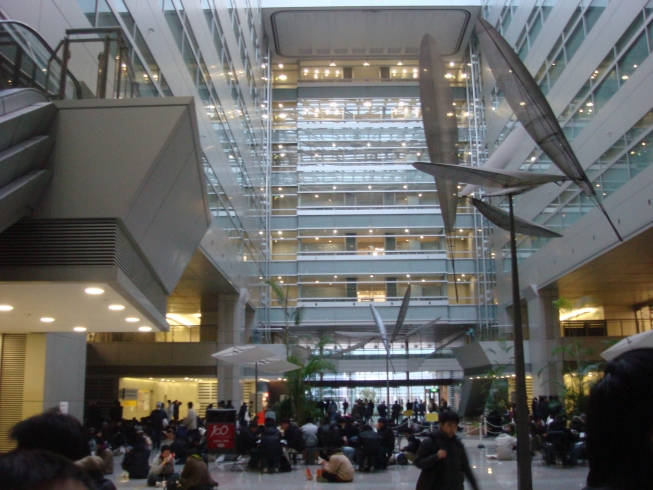 These people have left the line and sought shelter in a nearby shopping centre. Not only is it warm in here, but there's also a pretty reasonable selection of food.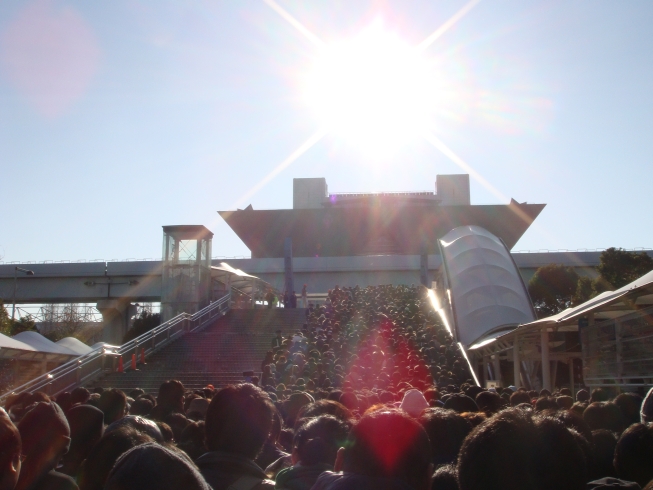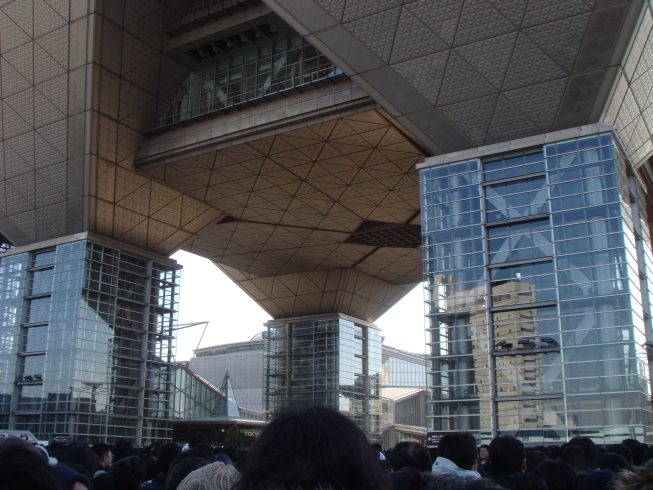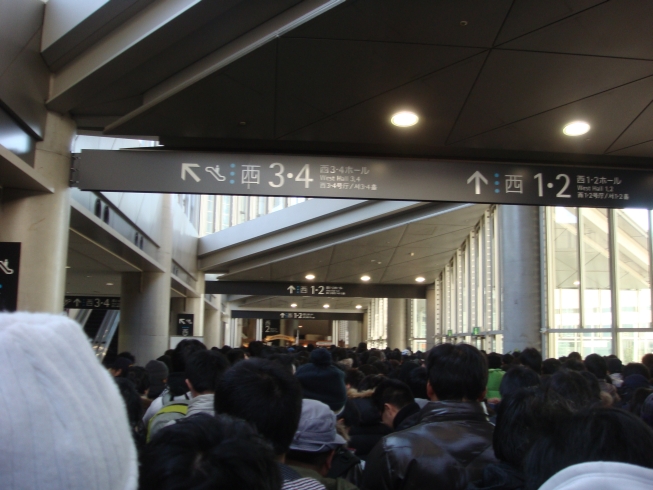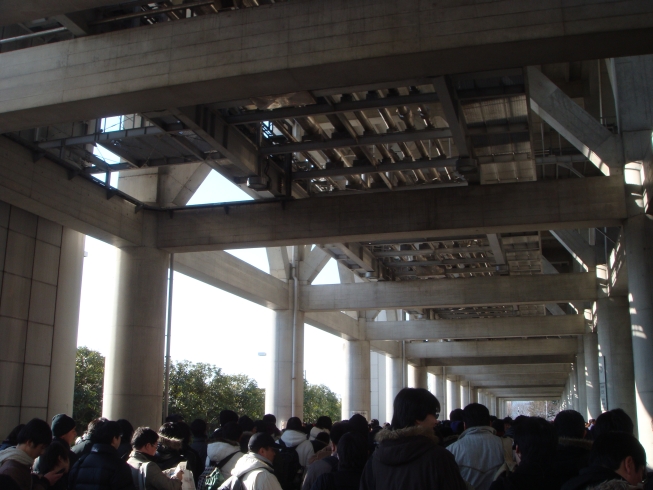 The long march to the west halls.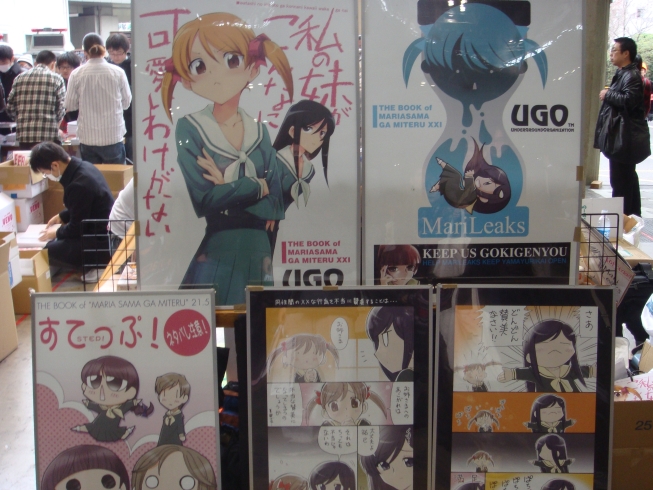 What kind of secrets could these Catholic schoolgirls be privy to?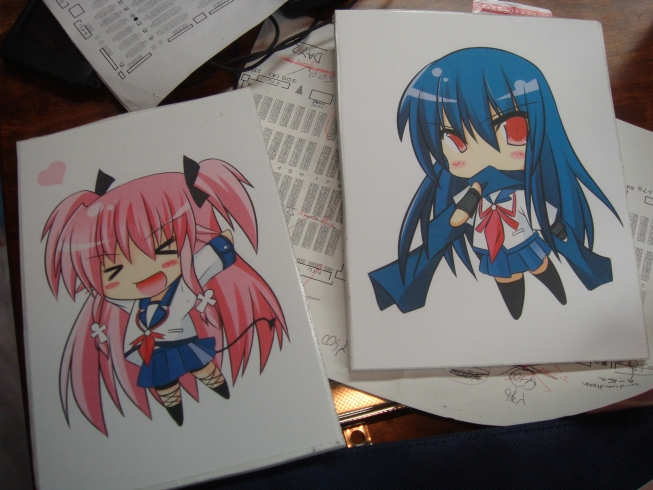 If you ask nicely, you might be able to score some of a circle's promo materials when they're done with them at the end of the day.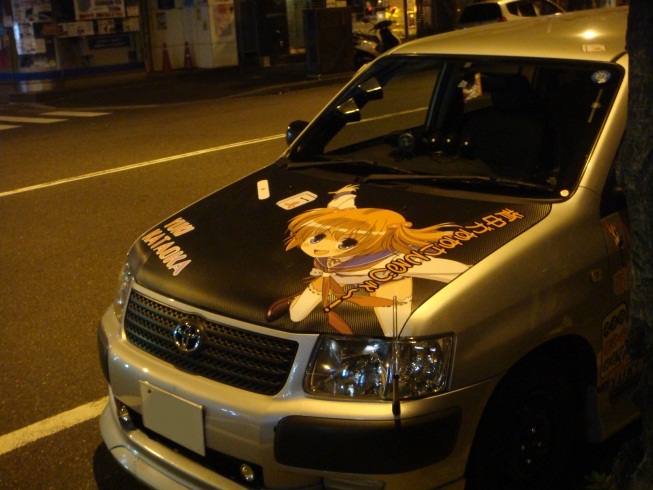 Plently of itasha owners come into town during Comiket to show off their wheels in a lot near Big Sight.