Souvenirs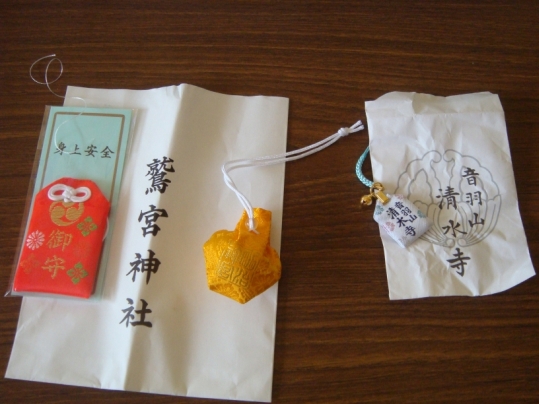 Various charms from the shrines we visited. Most shrines offer them for a whole variety of things, ranging from traffic safety to safe births.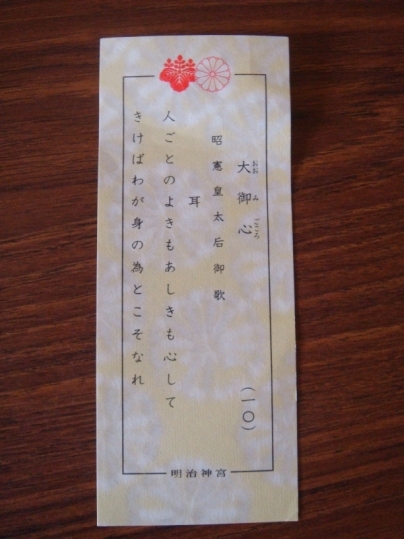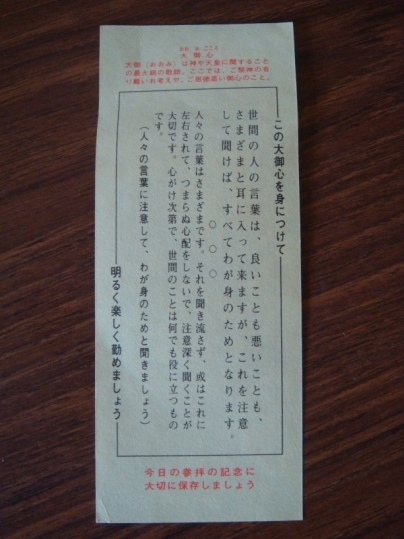 My omikuji from the Meiji shrine. There's an explanation on the back for those unable to decipher the archaic Japanese on the front. This one instructs the reader that if one pays attention, he can benefit from hearing things both good and bad.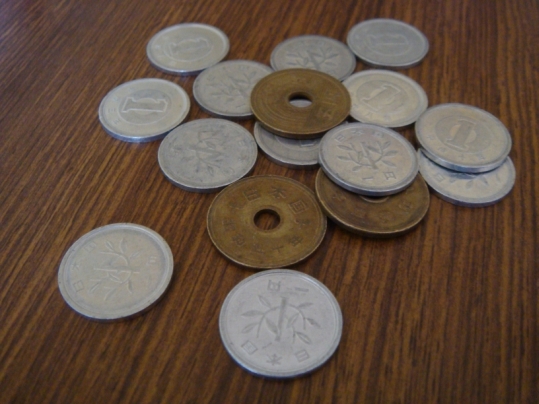 One yen coins and five yen coins. I tossed most of my five yen coins away at shrines (as this is considered to be lucky), but there's pretty much nothing you can use one yen coins for.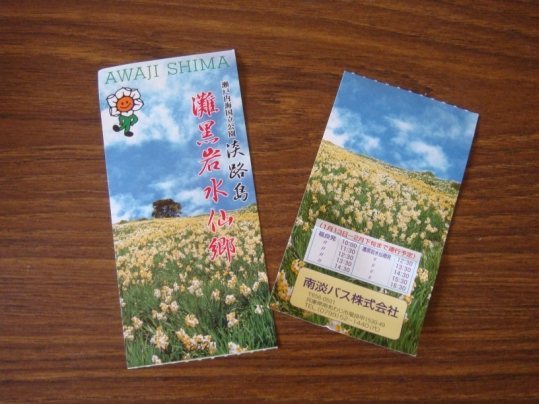 Tickets to see the Narcissus flowers at Awajishima. The ticket on the left is for access to the nursery, while the ticket on the right is for the bus.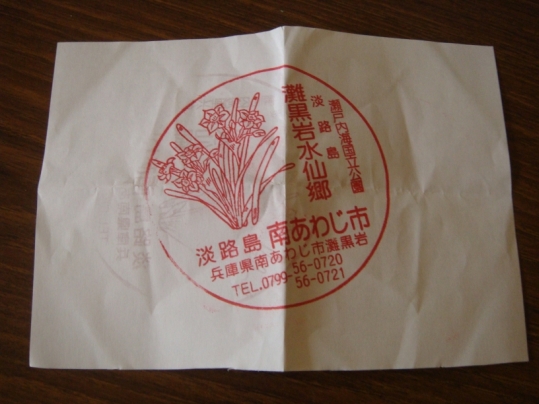 A commemorative stamp from Awajishima. You can usually find such stamps at all big tourist attractions. Some people even have little books in which to collect them.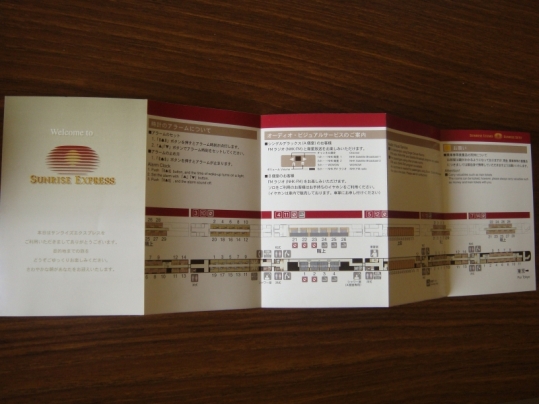 Booklet from the Sunrise Express explaining where everything is.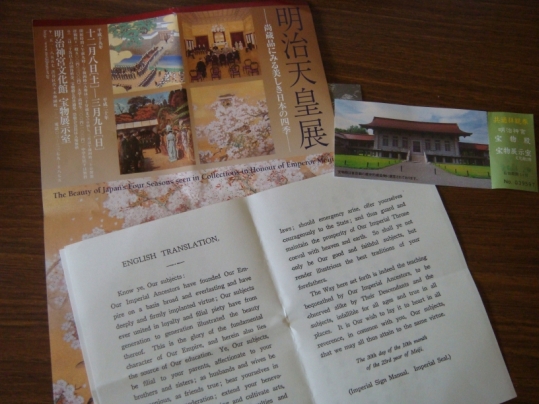 A copy of emperor Meiji's proclamation in English. Copies were also available in Chinese, French and German.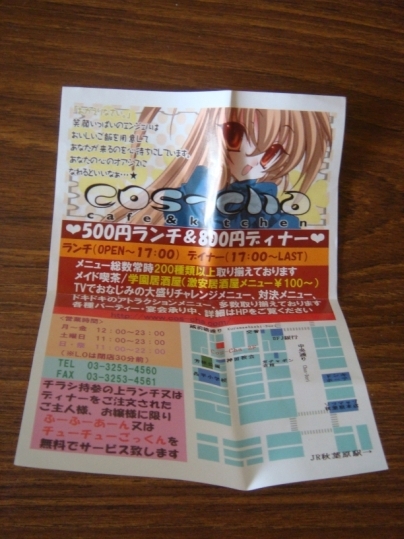 Cos-cha had a whole army of maids handing these out in Akihabara. I must have gotten about five of them over the course of several days.
This is a flier for a 'girls dorm' in Akihabara. Customers can come in and play games, read and chat with the girls while they're dressed in pajamas. Prices are lower for female customers.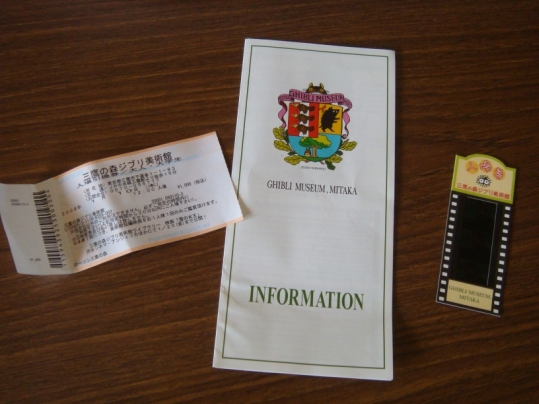 Tickets from the Ghibli museum in Mitaka. The ticket on the right is for the short Totoro film made exclusively for the museum. Each ticket has a few frames from a Ghibli film on it. You can't really see in this shot, but mines was from Tales from Earthsea.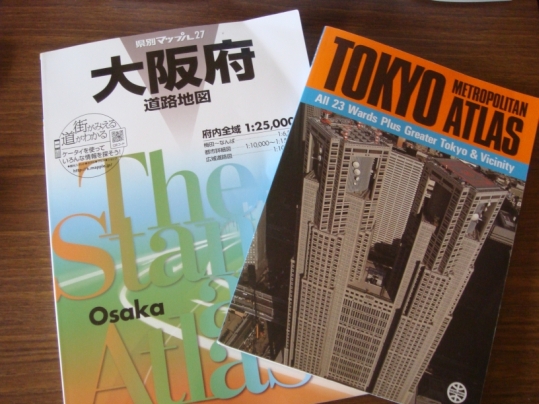 Maps showing the various wards, neighbourhoods and blocks in Osaka and Tokyo respectively. These are invaluable for anyone travelling to Japan, as their address system is totally messed up. Instead of naming every street, they just have different 'neighbourhoods', each of which is divided up into different blocks and buildings with no discernable order. As a result, the only people who can give you decent directions are long-time locals and the police (who also have to rely on maps).