Kingsford-Smith Airport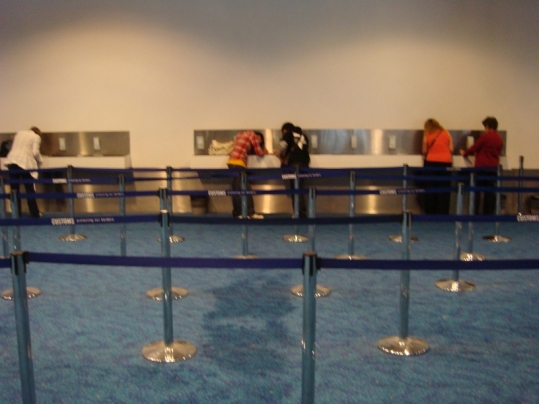 Some bastard stole every single one of the pens over there next to the departure forms, so there was a whole crowd milling about beggaring pens off better prepared travellers.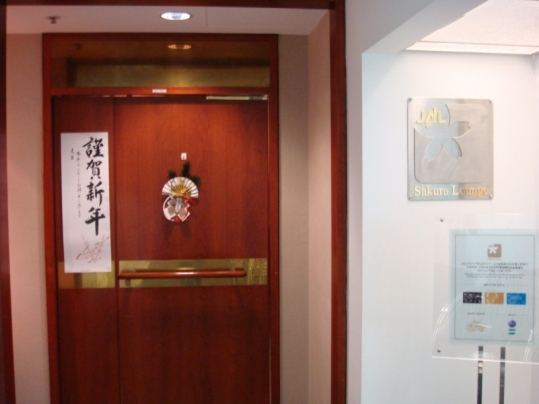 This is the Japan Airlines flight lounge. I could only peek inside as the frequent fliers came in and out, but it seemed pretty tastefully decorated..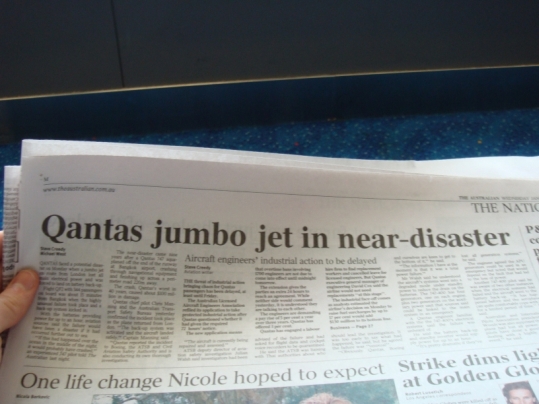 Not the headline you want to be reading on the morning of your flight.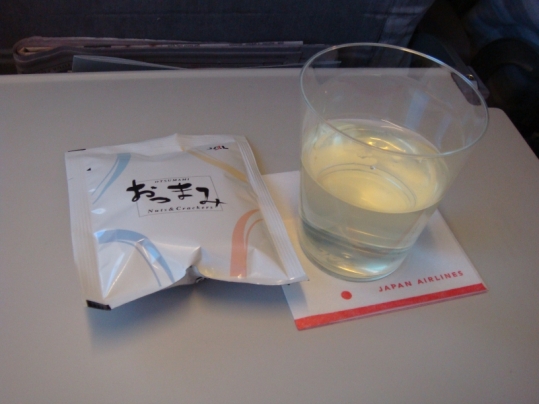 The stuff in the cup is a kind of citrus drink called Yuzu. This particular variety is JAL Sky Time Yuzu, which is supposedly only available aboard JAL flights. I'm pretty sure I saw it (or something very similar) in a vending machine in Japan, though.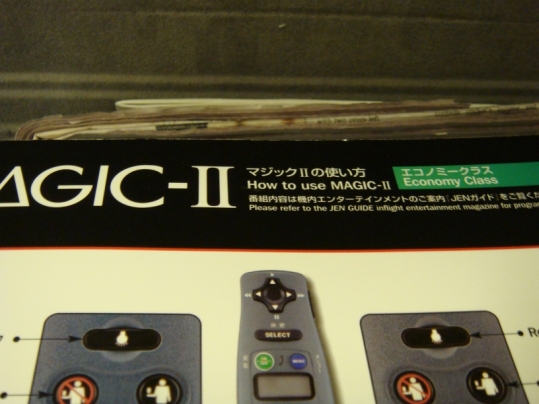 I managed to master the arcane art of Magic-II during my flight, but unfortunately, all the really good spells require Magic-III and Magic-IV.