Miyajima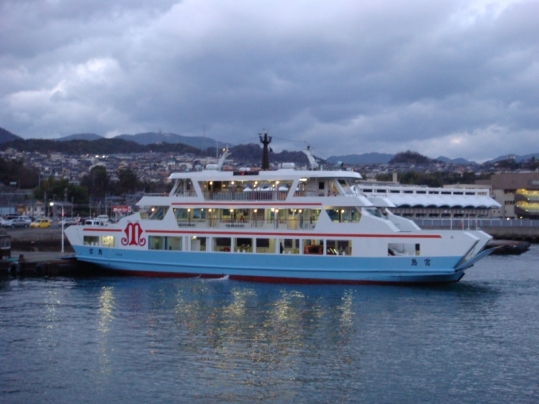 The big gate at Itsukushima is the third of the Nihon Sankei ('Three views of Japan') that we visited. In order to access the gate, you need to take the ferry from Miyajimaguchi station to Miyajima island.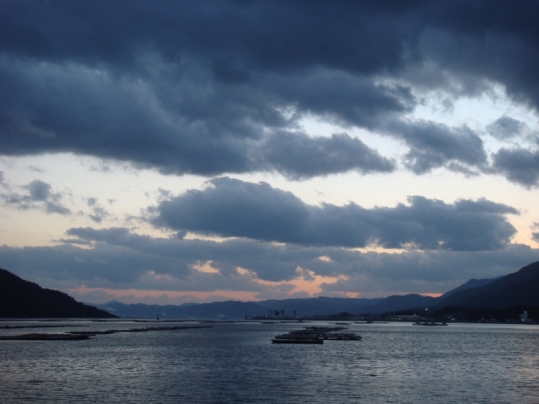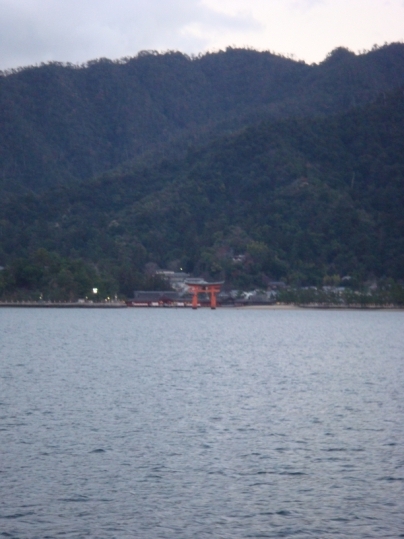 The bay isn't very big, so you can see the gate even from the mainland shore.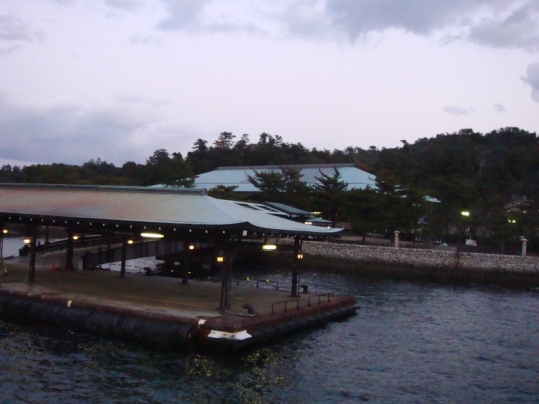 This is the dock from the Miyajima island side.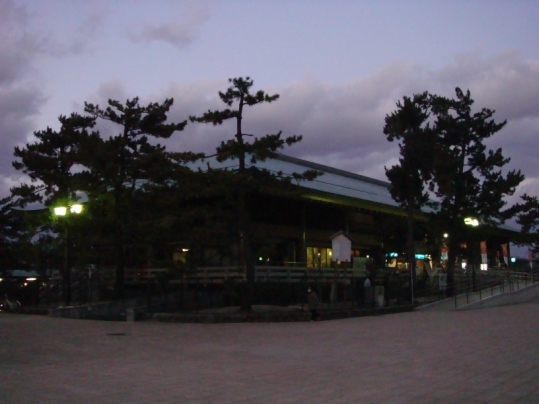 No, it's not a shrine – this is actually the dock building from the outside.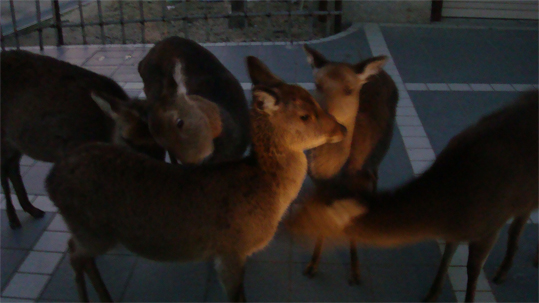 Miyajima island is home to a number of wild deer. They just wander the streets hassling the locals for food.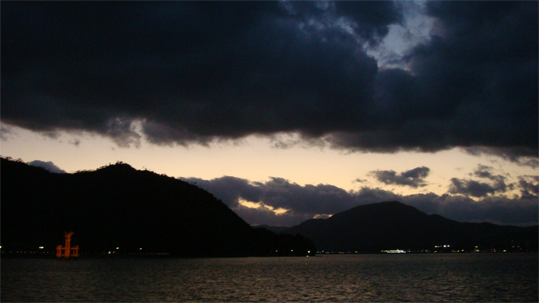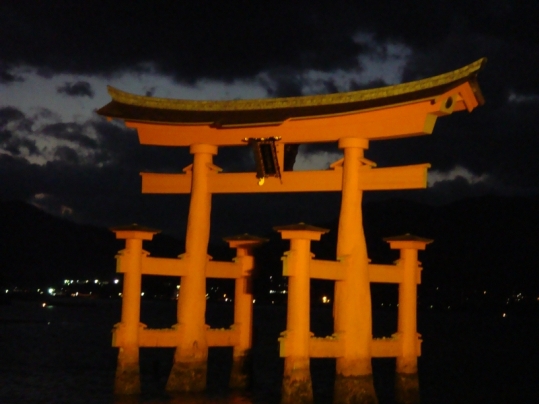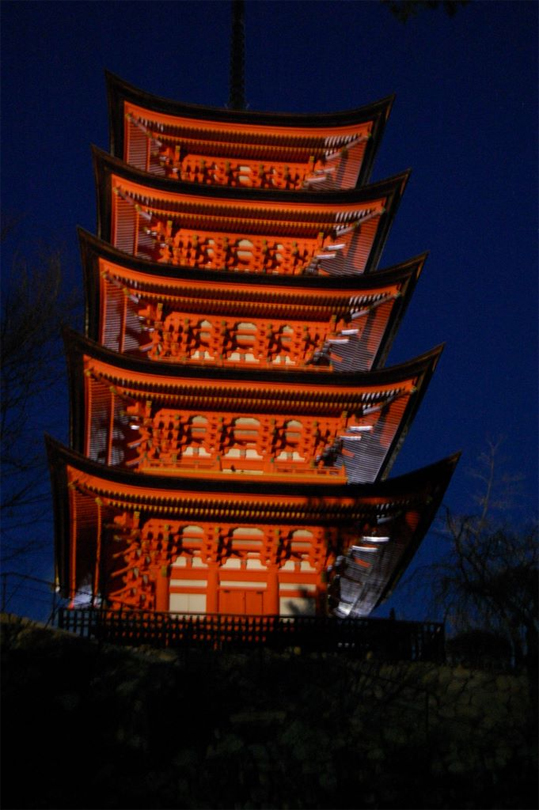 The gate is lit up at night for your convenience. The rest of the island, however, is pretty much closed.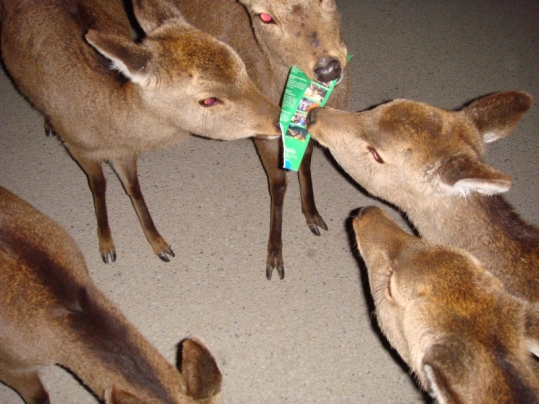 I was accosted by a gang of deer on the way back. They snatched one of the tourist brochures from my pocket and ate it.
Hiroshima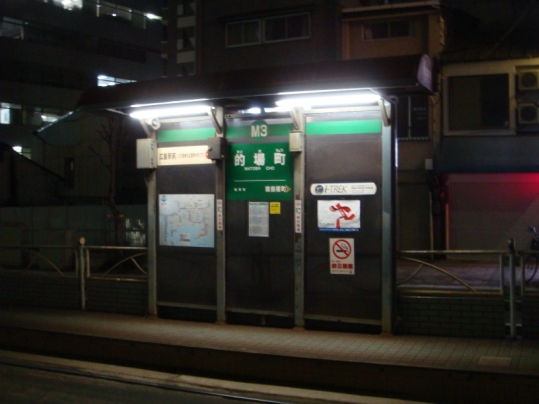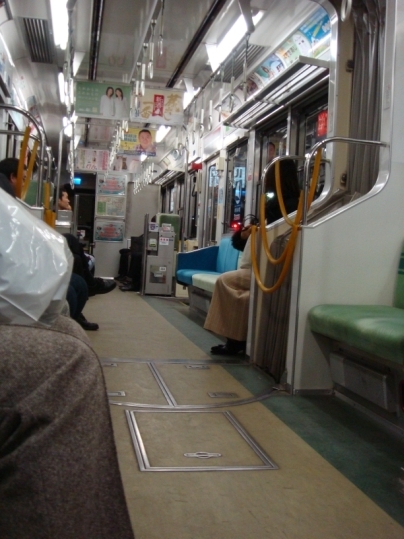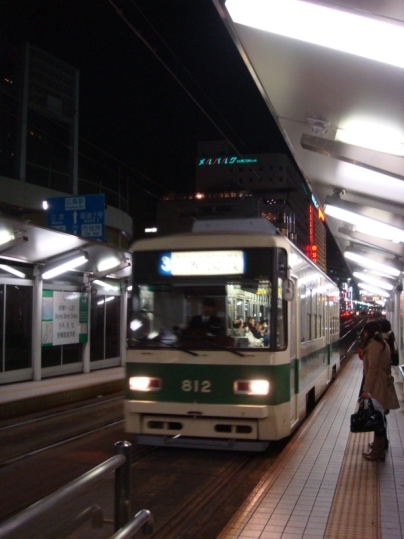 Hiroshima has this excellent tram system that combines the convenience of frequent services and short stops with the benefit of being able to see where you're going. Also, it's very cheap.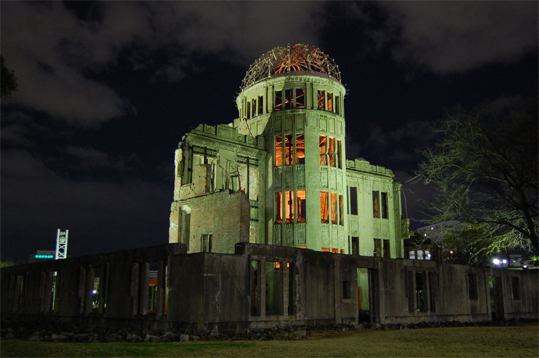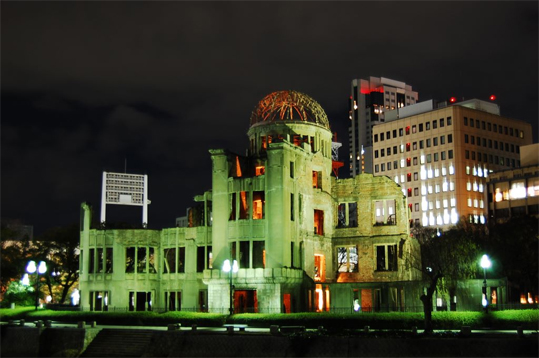 This is the atomic bomb dome in Hiroshima Peace Memorial Park, a building preserved from the time when the atomic bomb hit.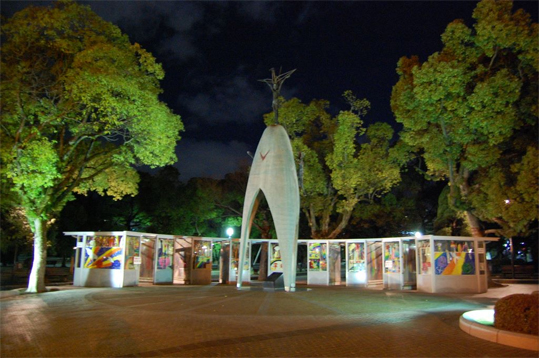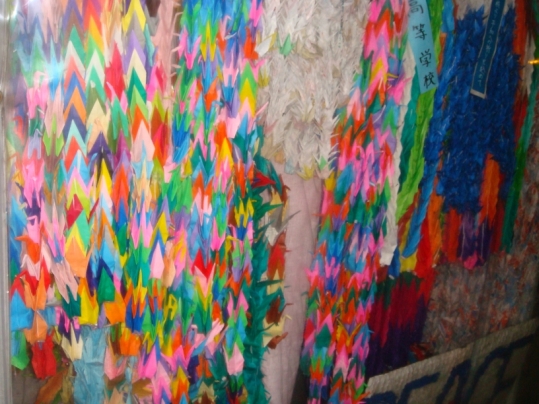 The children's peace memorial. Those booths behind the monument contain strings and strings of paper cranes.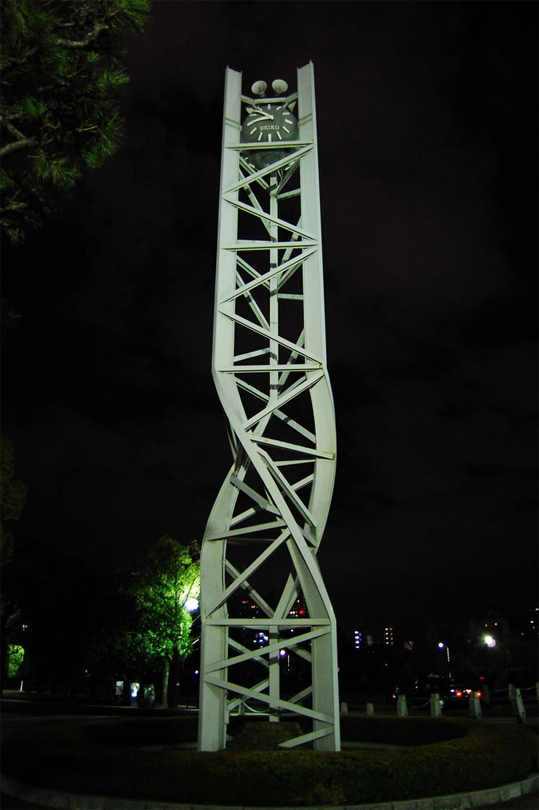 The peace clock tower.
The Sunrise Express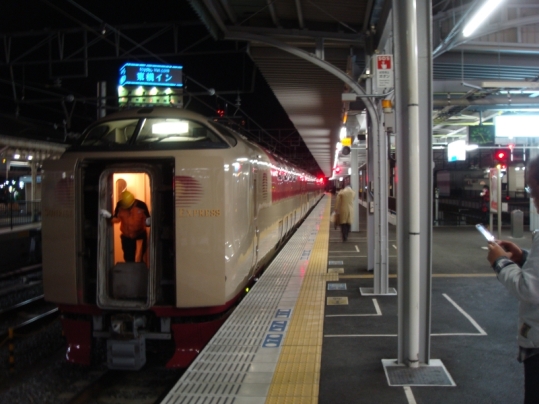 This is the Sunrise Express, a train that runs overnight from near Okayama in west Japan all the way to Tokyo. All up, the journey takes about 8 hours. We were assigned seats by pure fluke because nothing else was available, but there were guys here with heavy duty cameras trying to get a picture of it, so I guess it must be pretty famous amongst the tetsu-otaku.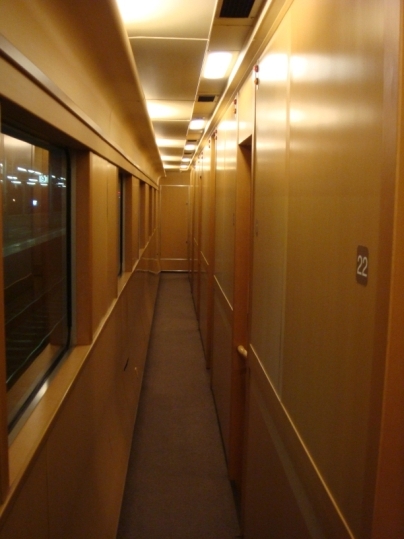 The doors on the right here lead to the higher class individual cabins. We, of course, got the public capsule-like bunk beds.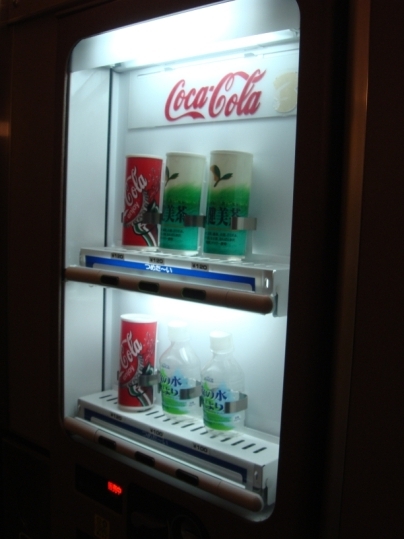 There's no food trolley like on the Shinkansen, but there is a vending machine on board.
The corridor leading to the communal bunk beds.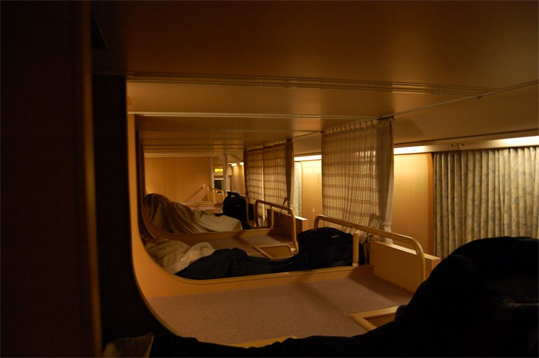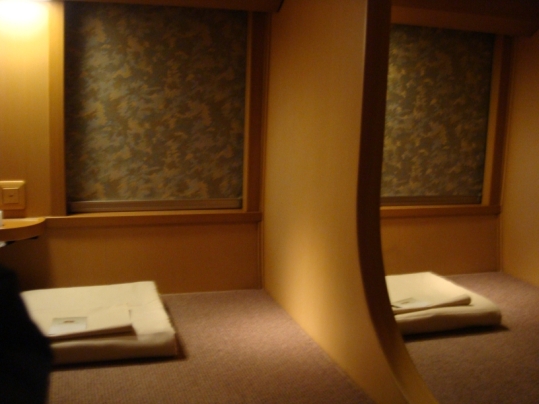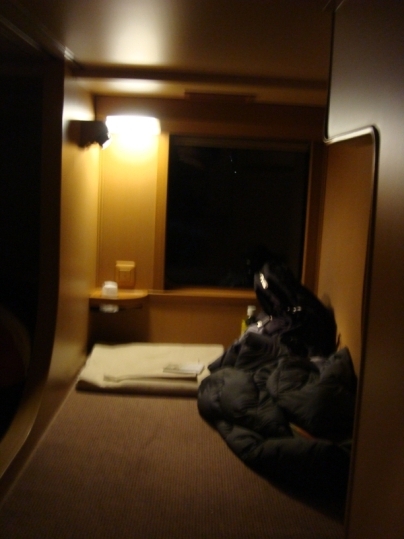 It may seem small, but there's plenty of room for you to put down your stuff and sleep. What's more, you get your own little window.