Osaka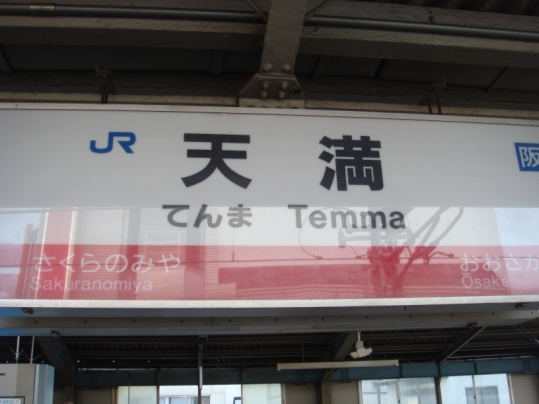 Osaka station has two stations next to it – 'Tsukamoto' and 'Tenma'. Surely not a coincidence?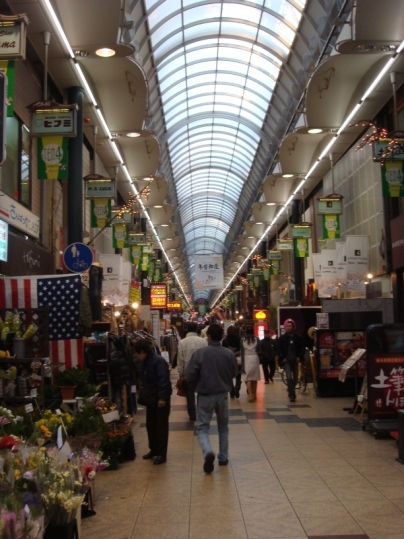 This giant shopping arcade runs north-south for over a kilometre in Tenma.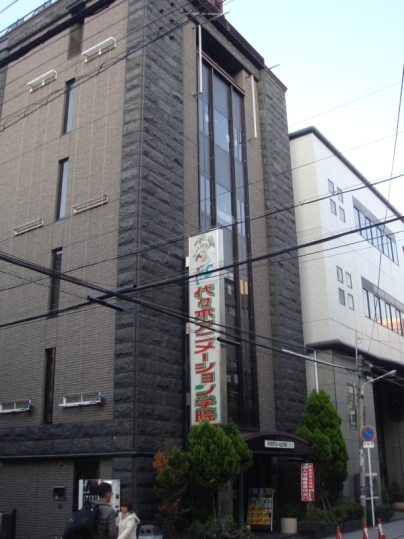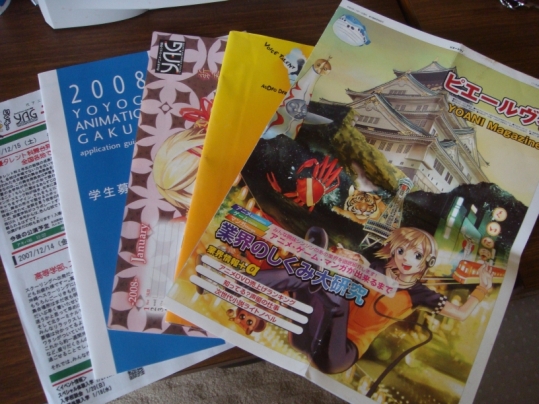 This is the Osaka branch of the Yoyogi animation academy. They have a whole bunch of neat fliers out the front.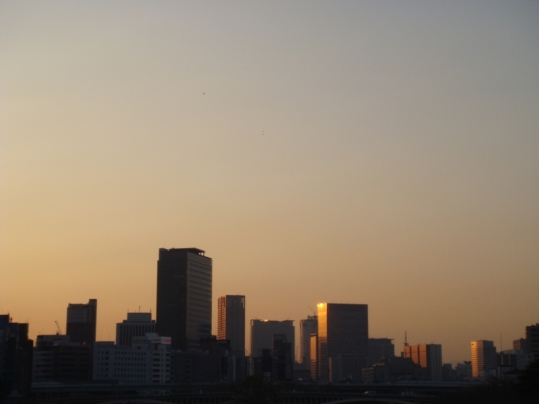 Osaka at sunset, as shot from one of the bridges that connects the north and south areas.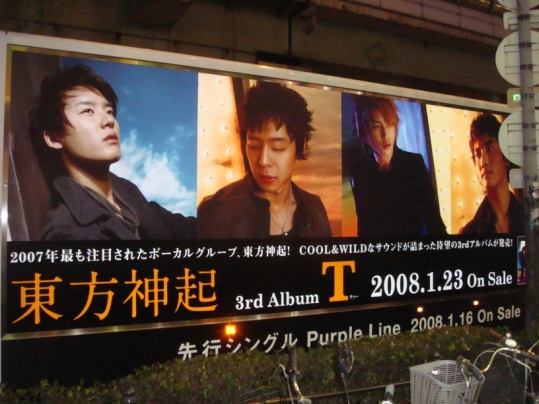 It may sound like a new Touhou game, but it's really just a boy band. We saw big trucks driving around with this billboard in at least two different cities.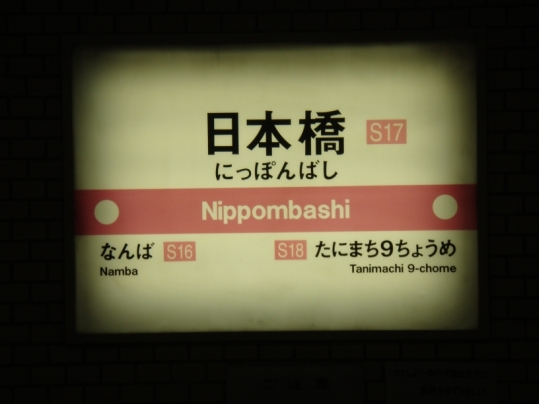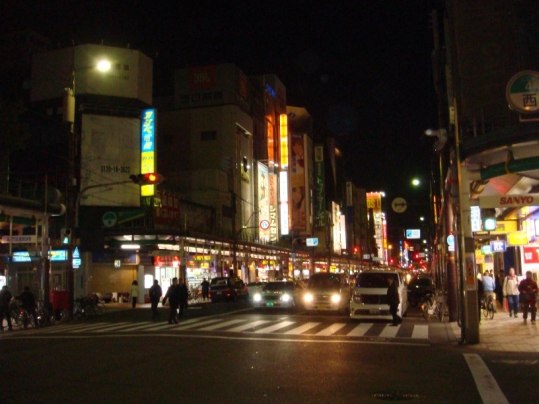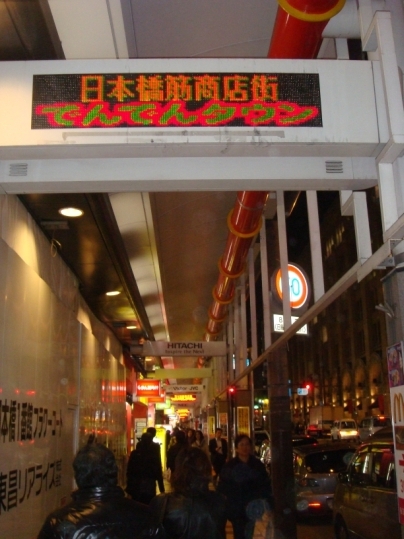 Just as Akihabara is the holy land of the east, Nipponbashi is the holy land of the west. Most of the big otaku-orientated stores have branches here, and there are some interesting local stores too.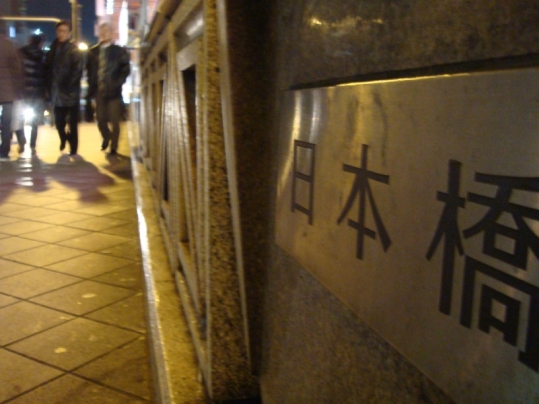 This is the Nipponbashi bridge itself. Both sides of it count as parts of the Nipponbashi district, but only one side has all the otaku shops.
The Nipponbashi Sofmap. Not quite as sprawling as the Akihabara one, but still huge.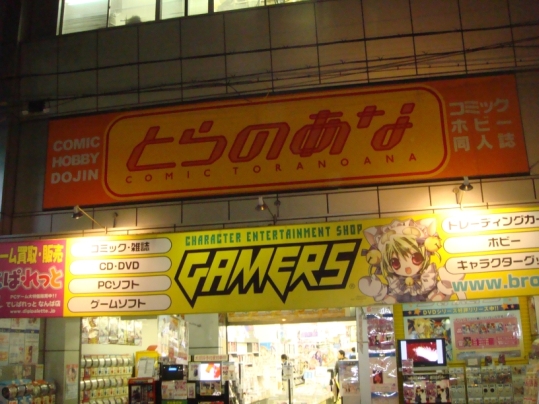 The Nipponbashi Tora no Ana and Gamers. Both have a lot of space here.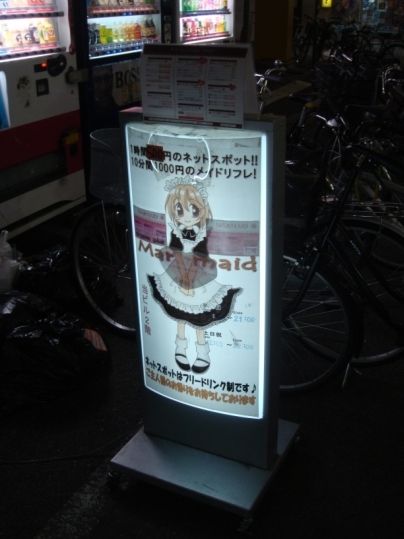 Yes, they have maid cafes here too.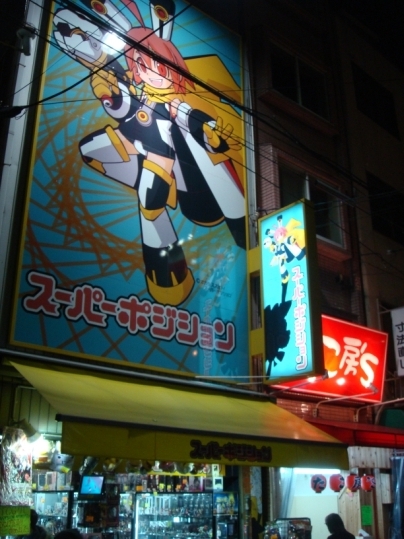 Super Position. I think they sell either electronics or figures (or both).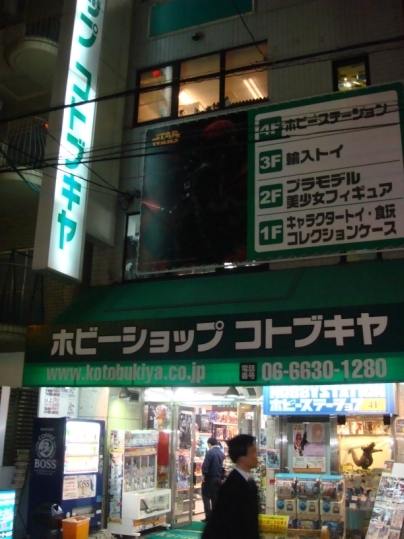 The Nipponbashi branch of figure makers Kotobukiya.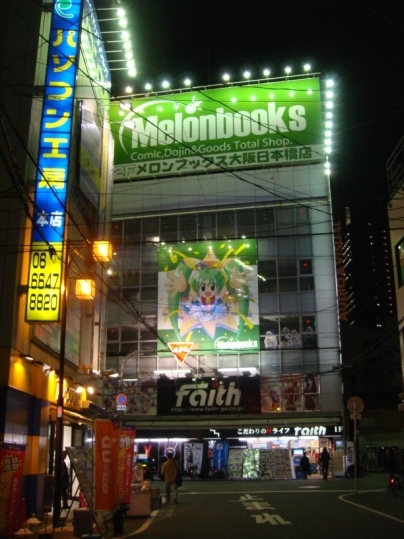 Doujinshi merchants Melonbooks have a much larger building here than in Akihabara.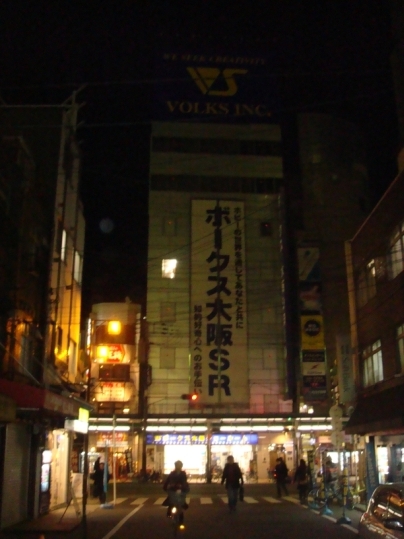 Doll and figure maker Volks has a big showroom here.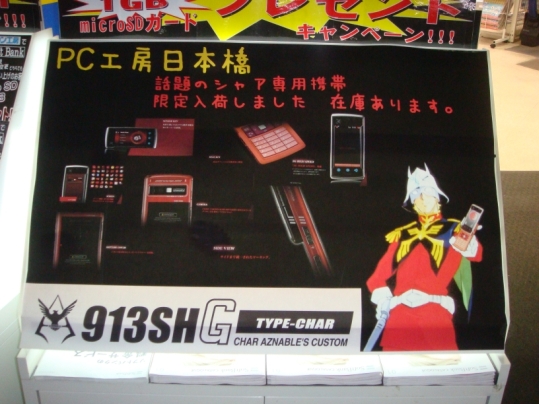 The Red Comet wants you to buy this phone.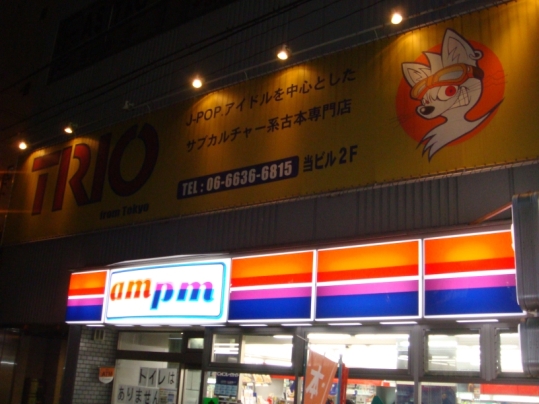 Trio is an idol specialist shop.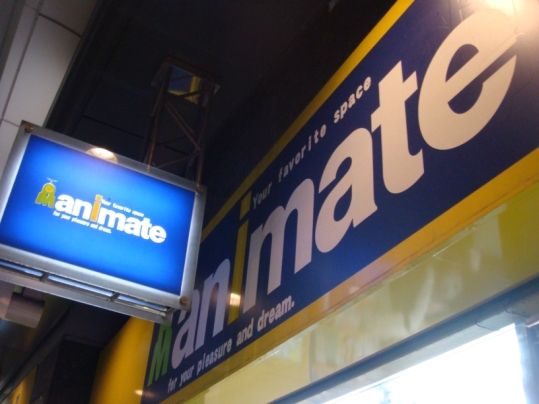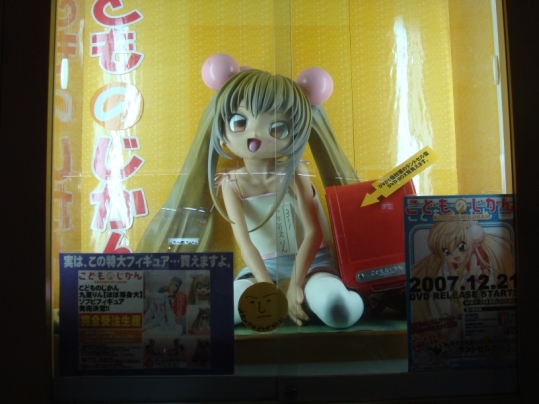 The Nipponbashi Animate has a lifesize Rin. Don't you wish you did too?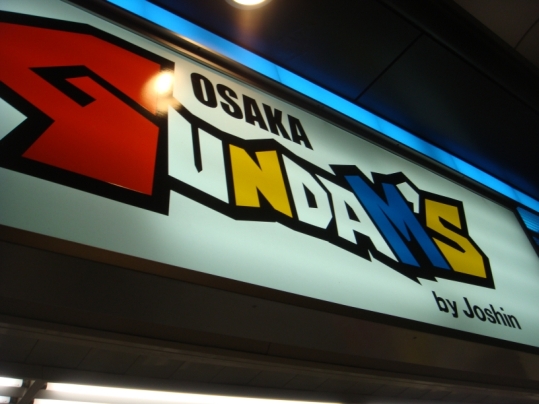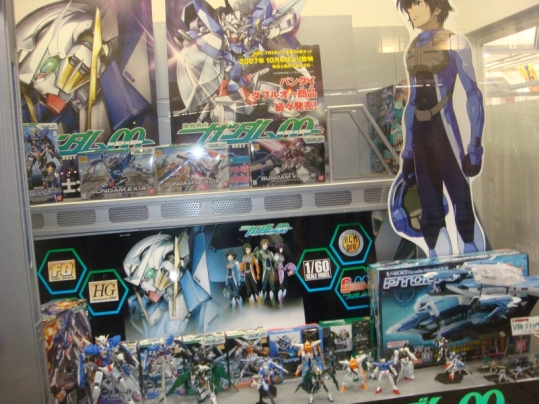 Osaka Gundams. Only Gundams. Only in Osaka.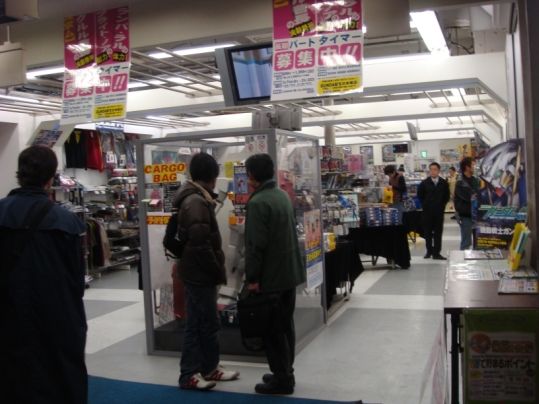 These dudes are checking out a customised Gundam carry-case.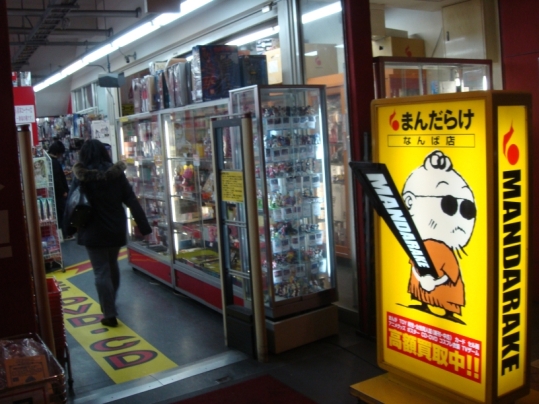 Mandarake has a store here too, but their mascot scared me off.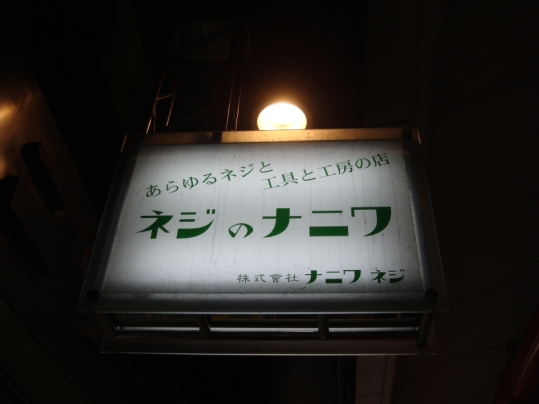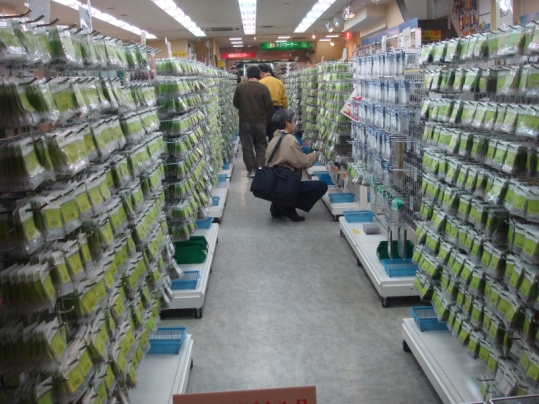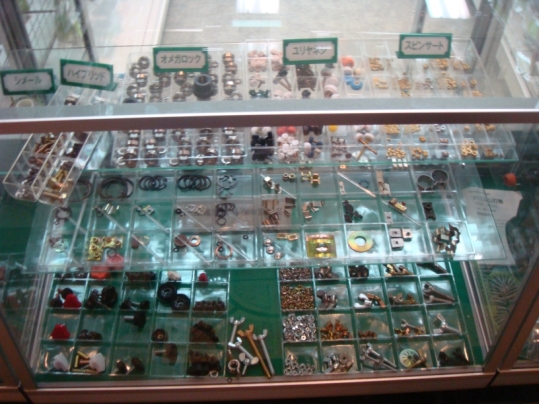 Neji no Naniwa has pretty much all the spare parts you could possibly need.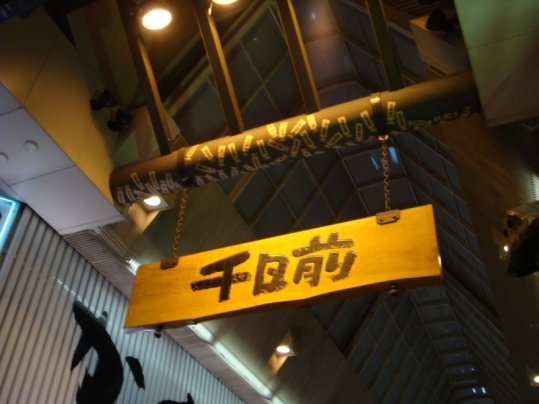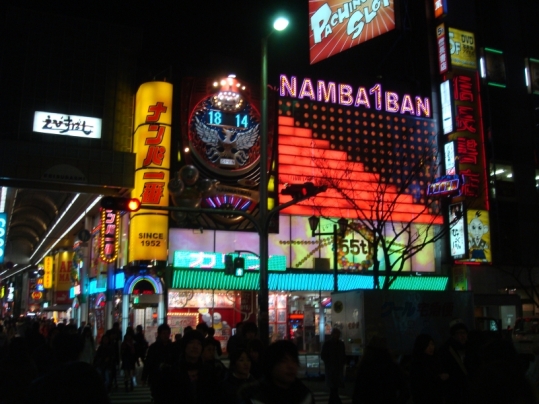 Nipponbashi borders Namba and Sennichimae, both of which are busy shopping districts.
Leaf / Key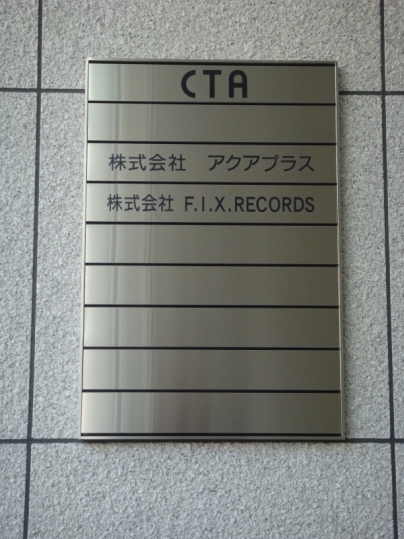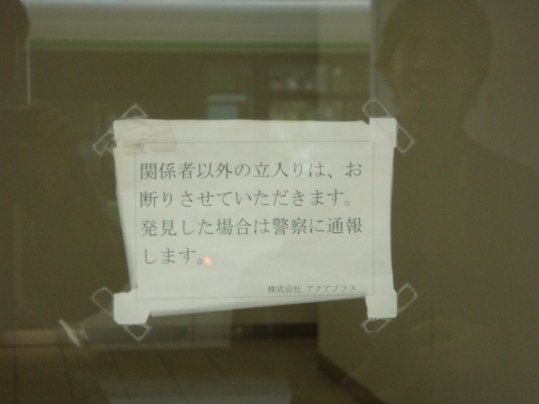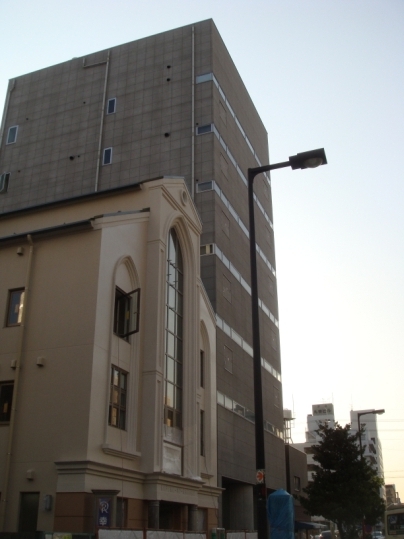 For what it's worth, this is the Aquaplus (Leaf) Osaka building. You can't get in, and there's nothing of interest in the lobby. Surely they could have spared a cardboard cutout or something?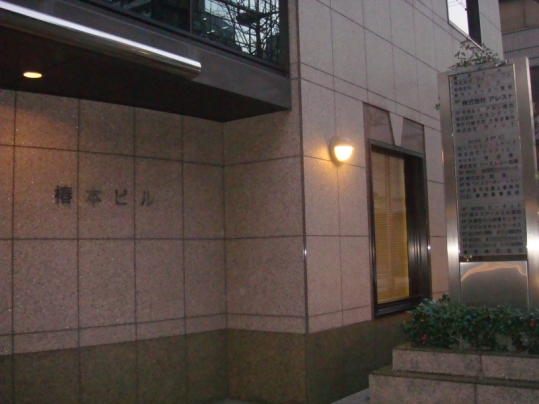 This building is also given as an address on the Aquaplus website, but there's nothing indicating a connection here on the directory.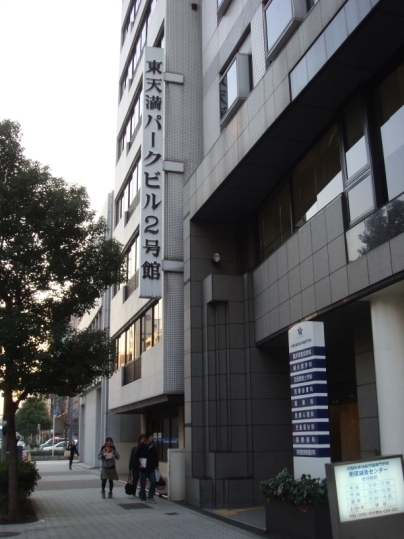 If my understanding is correct, this is where VisualArts (Key) used to be. No sign of them there now, though.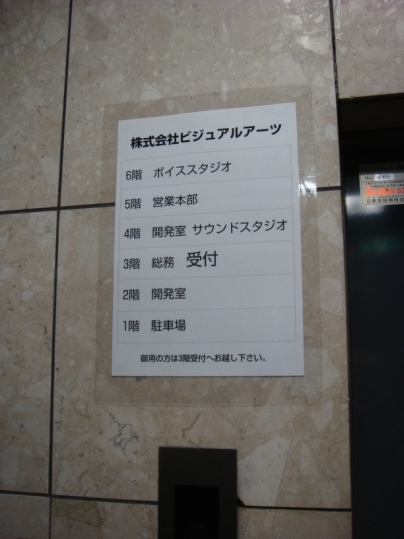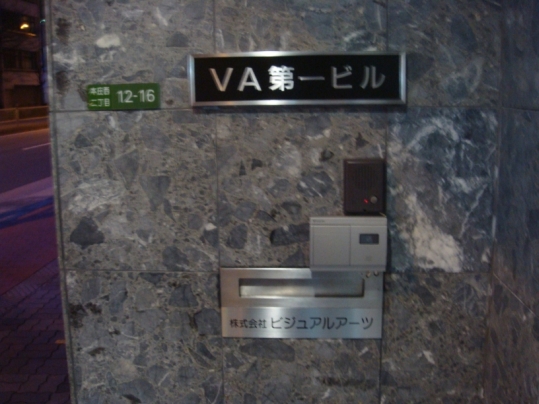 This is where VisualArts is now. They own this entire building. We didn't see any signs saying 'Access prohibited' like at KyoAni and Aquaplus, so we decided to take a quick look inside.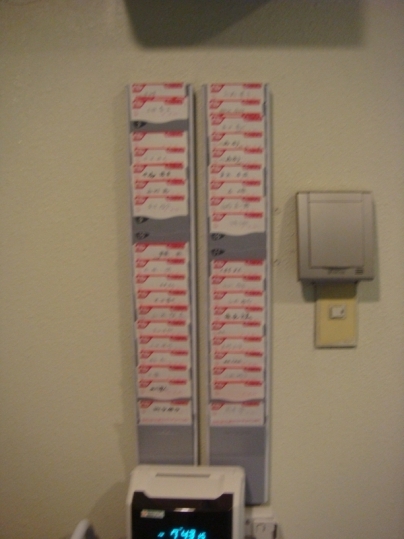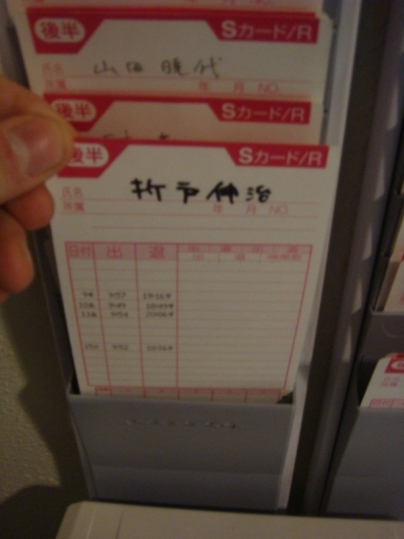 There's a timestamp card here for each employee. However, the only name I recognised was Orito-sensei's.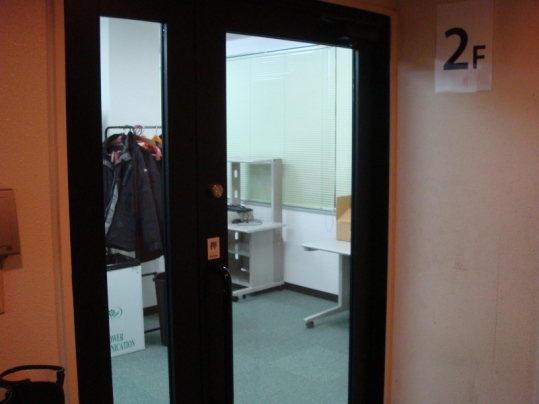 This is what the development room looks like. There's a series of desks just inside the door where some people were chatting, but otherwise nothing of note.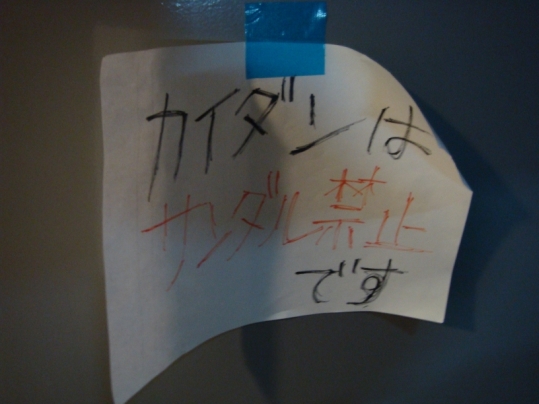 There's a sign on the door to the fire stairs prohibiting sandals out on the steps.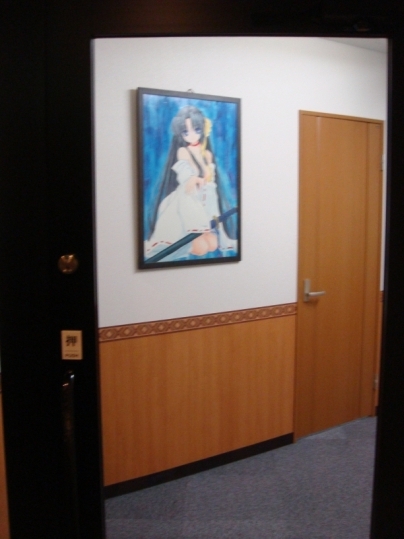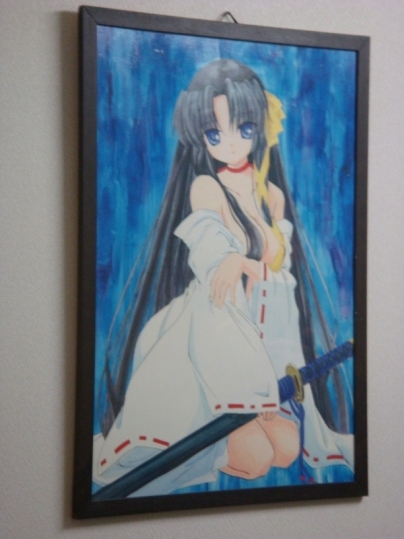 On the 5th floor is a portrait of Yuiko.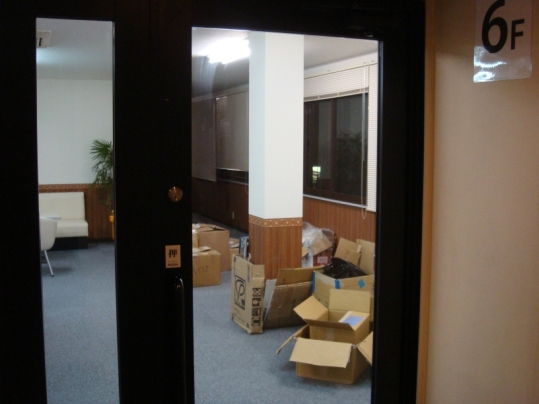 The recording studio on the 6th floor seemed pretty quiet.