Matsushima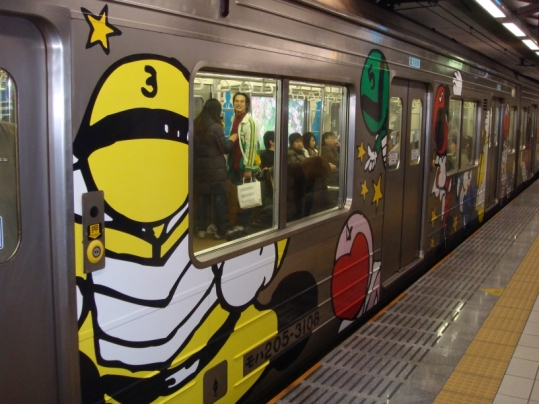 Just an hour from Sendai in the northeast of Japan is Matsushima, one of the Nihon Sankei ('Three views of Japan'). You can catch this rather colourfully decorated train there from Sendai station.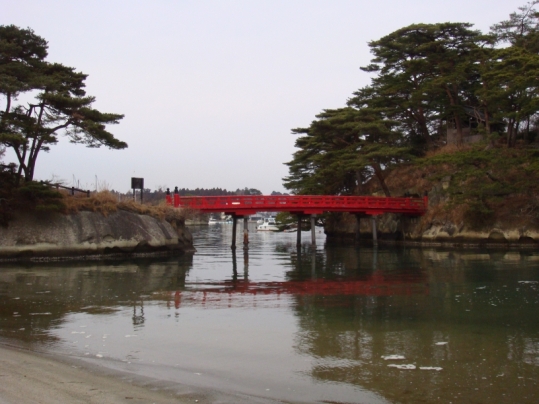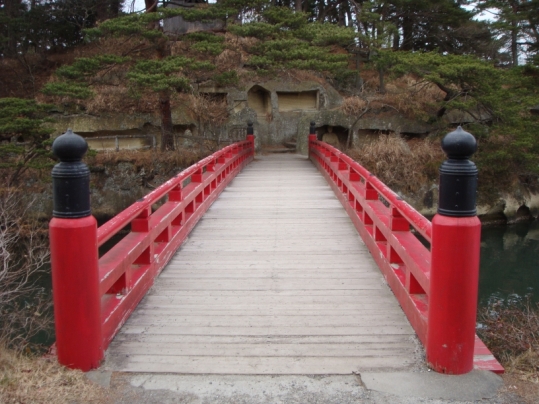 Matsushima is famous for its pine-tree covered islands. Three of these islands are accessible from the mainland, each being connected by one of these red bridges.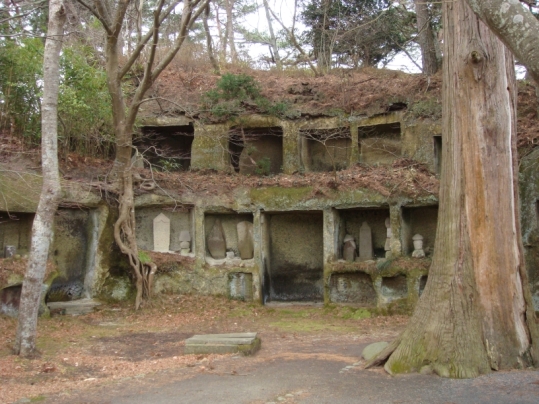 The southernmost island has a whole heap of these statues, some of which had coins strewn around their base as an offering.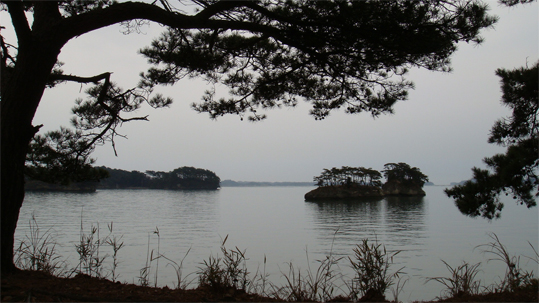 The views from all three islands are breathtaking.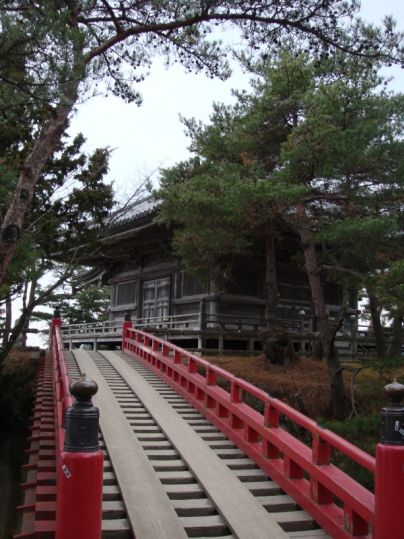 All three islands have shrines at which offerings can be left.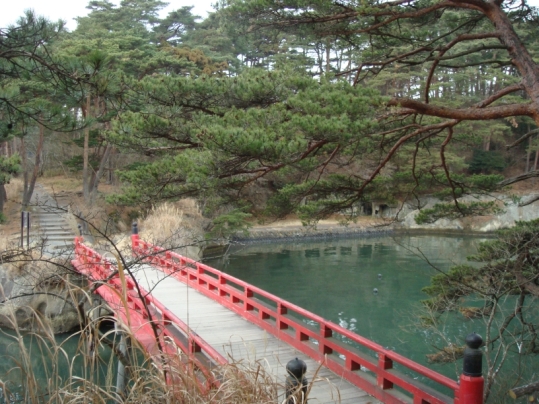 We actually crossed through the pines themselves to get between the south and middle islands, but after getting fairly scratched up, we found out that there was a perfectly good road that you can take.
I thought this was someone's house, but it's actually a hotel.
This last bridge to the north island is a toll bridge, but it's easy to see why – it's hundreds of metres long.
The north island is a good place to get a view of Matsushima bay.