Washinomiya Shrine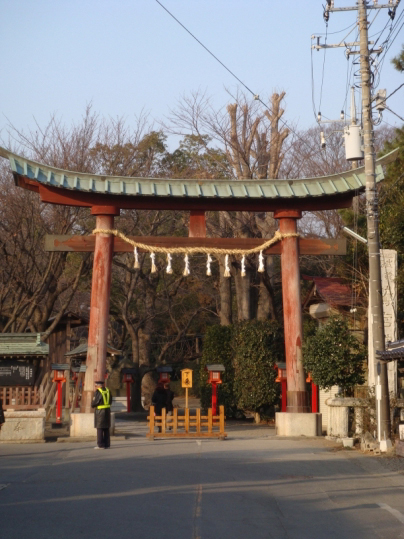 Washinomiya is a small town out in the country north of Tokyo and the home of the Washinomiya shrine. Apart from being one of the oldest shrines in eastern Japan, it's also famous…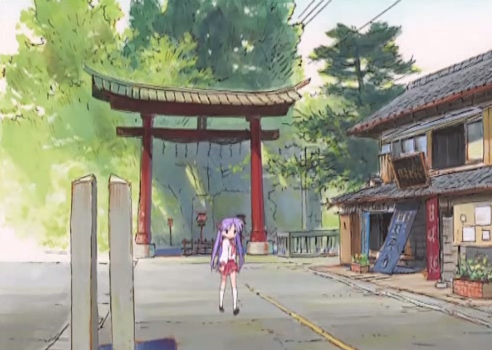 …for being the shrine at which Kagami works in Lucky Star.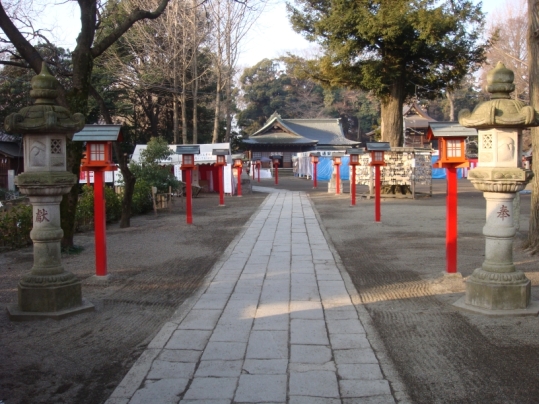 Past the gates, there's a short walkway up to the main buildings. I felt bad about walking on the gravel here, as there were at people everywhere raking it and making it look nice.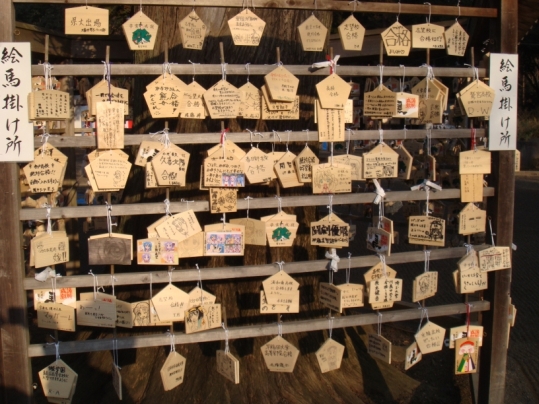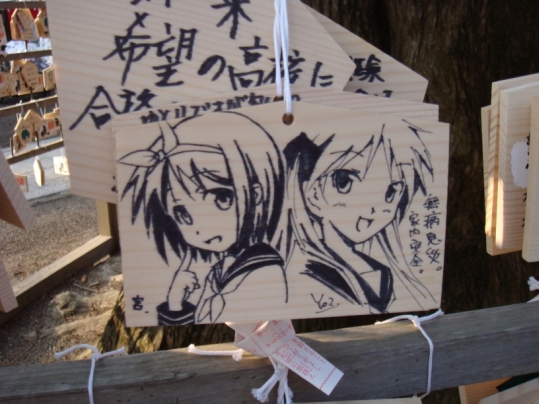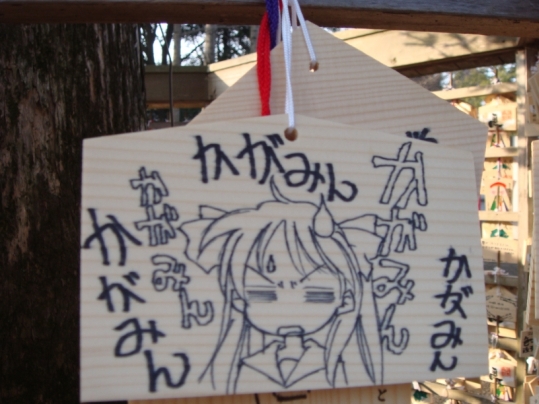 In the Shinto tradition, worshippers typically hang wooden plates (ema) with their wishes inscribed onto a rack at a shrine. Due to the popularity of Lucky Star, however, Washinomiya has of late become infamous for attracting plates with anime art. You can see more here.
Here's the one I added. Yes, I know, my writing is awful.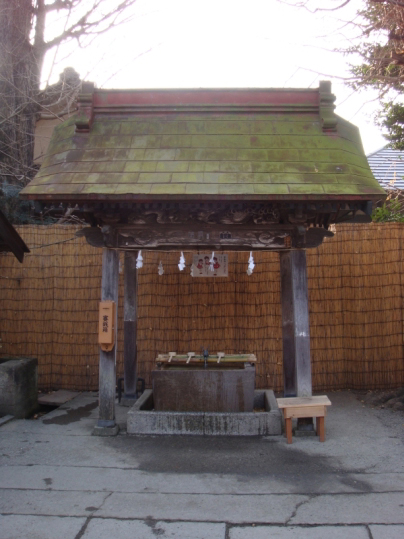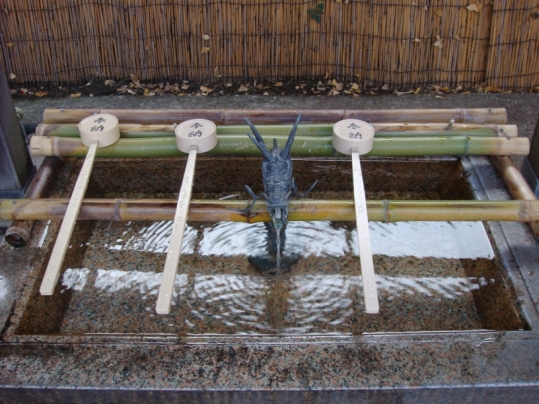 This is another Shinto tradition where you pour water over your hands and then drink it. We came here very early in the morning, so the water was absolutely freezing.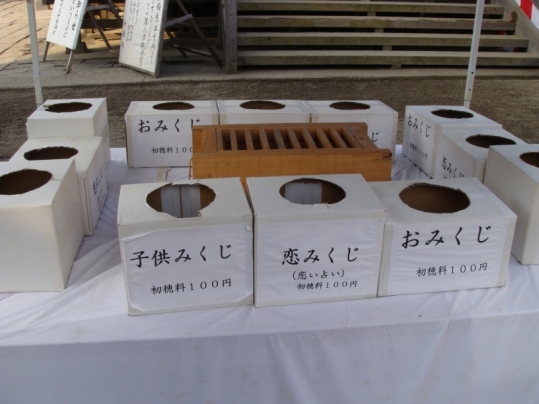 Most Shinto shrines provide a service whereby you can draw a paper slip with your fortune on it (omikuji). If the paper slip indicates bad luck, you can tie it to a tree within the shrine grounds to alleviate the effect.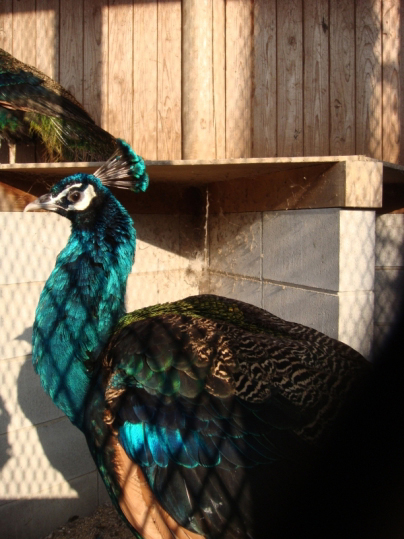 One of the peacocks kept in a gazebo on shrine grounds.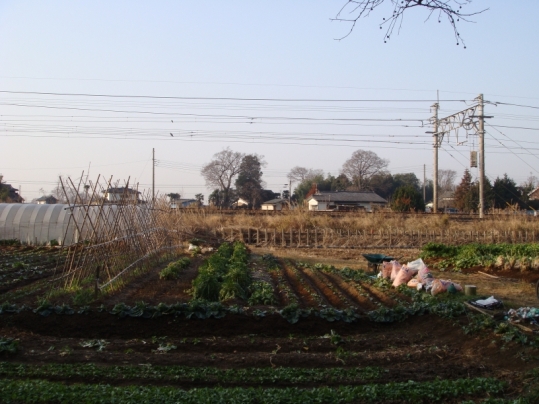 A vegetable patch behind the shrine where they grow their own food.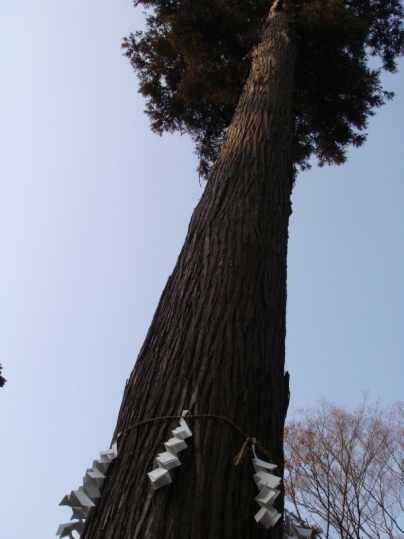 One of those sanctified trees you see so often in anime. It's supposed to be bad luck to cut one down.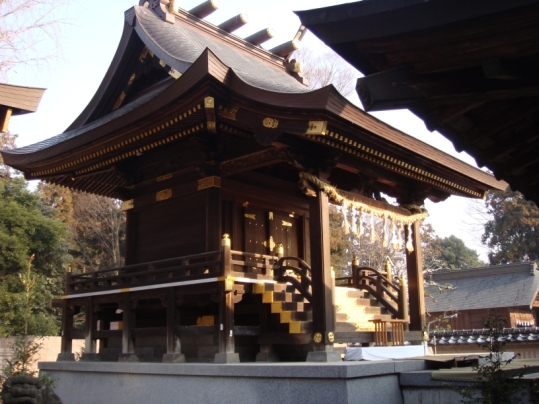 I won't incldue photos of all the shrine buildings we saw, but there were probably around a dozen all up. Here's one right next to the main building.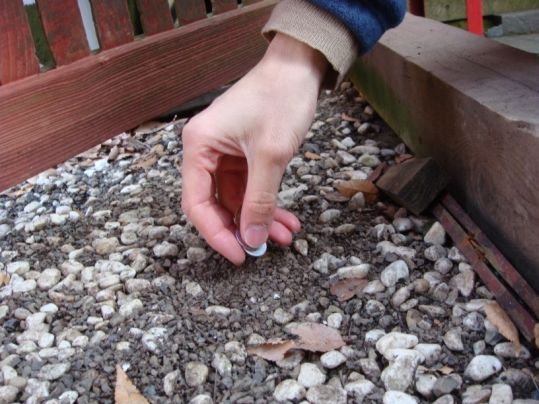 At the threshold of the gate to one of the inner shrines, we found a number of coins dropped as an offering. We left some too.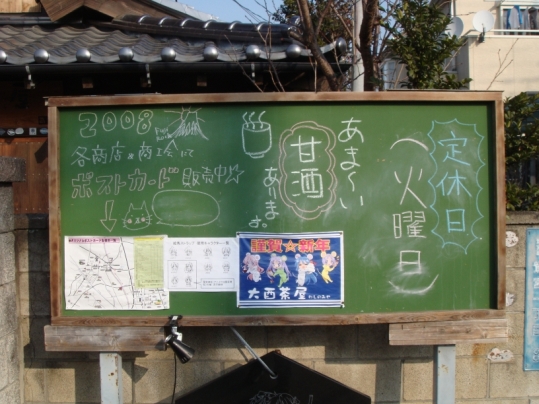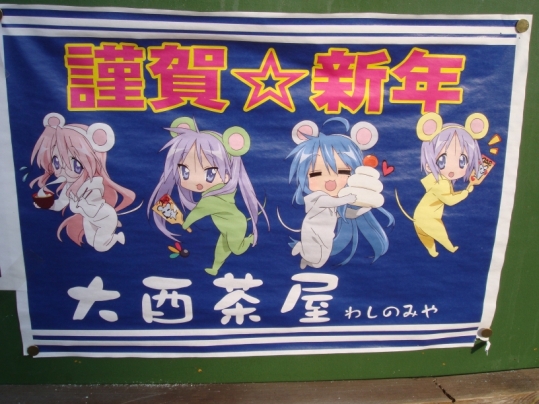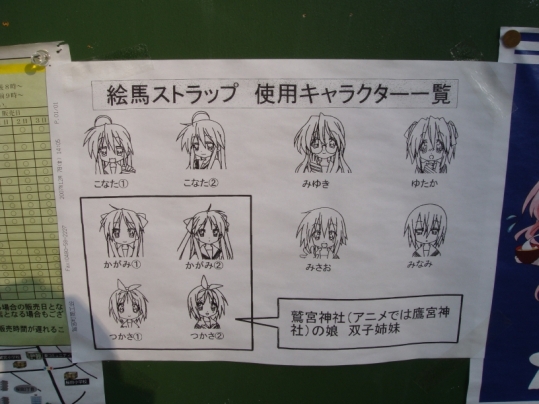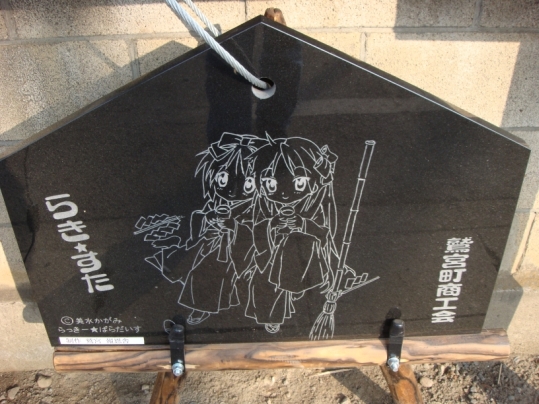 The pub immediately outside the shrine gates has a handy chart showing the chara designs for the Lucky Star characters, as well as a massive Ema with Kagami and Tsukasa,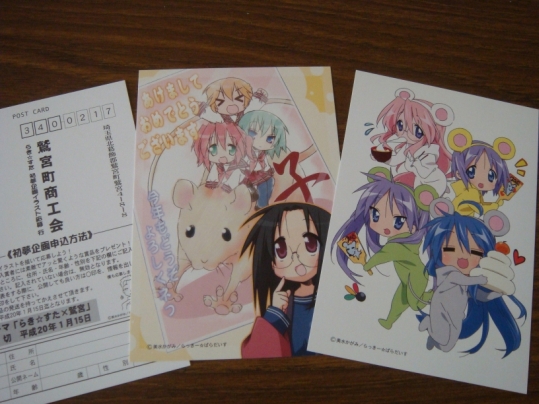 Not far from the pub, we managed to pick up some original Lucky Star postcards. It seems you can only get these in the local Washinomiya area.