Nagano
Here's a picture from the Shinkansen of the mountains surrounding Nagano. You can see that they're high enough to be brushing against the clouds.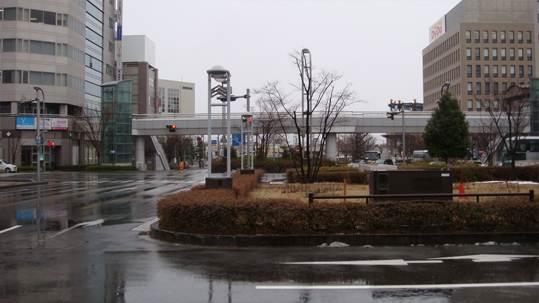 It was sleeting when we arrived at Nagano, so this was the best picture of the city I could get.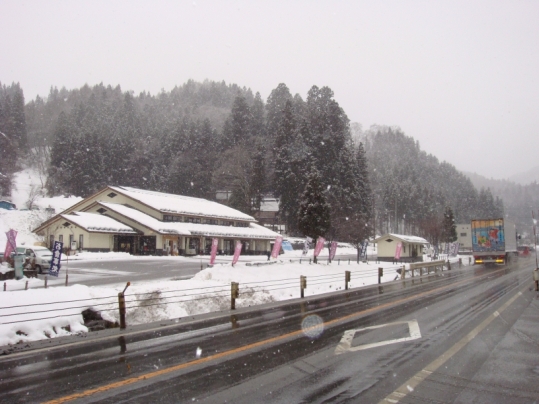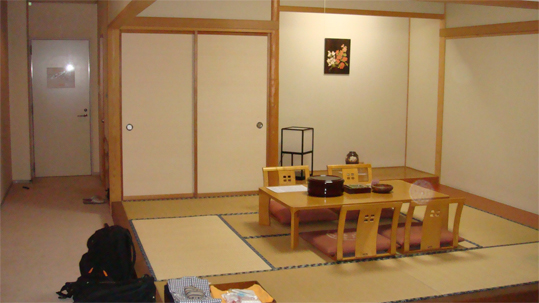 This is Miasa, a tiny town west of Nagano where we spent the night. The lodge itself is very nice, with its own outdoor hot springs bath and a traditional Japanese dinner in several courses.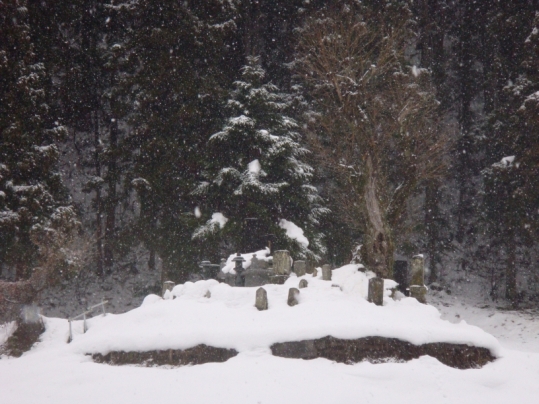 As we walked further west, we saw plenty of these graveyards.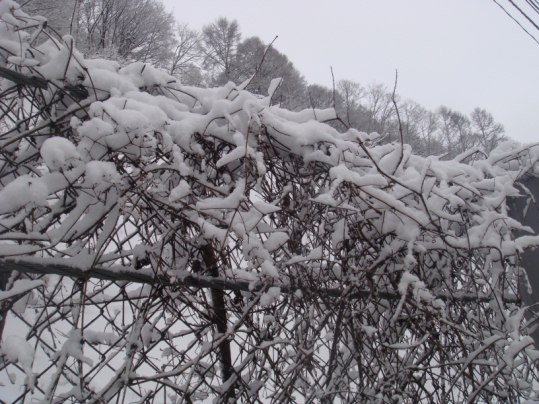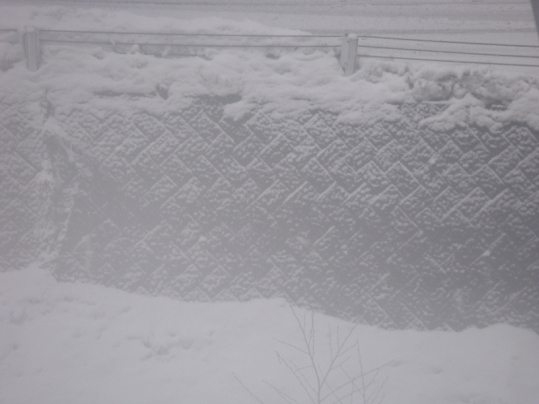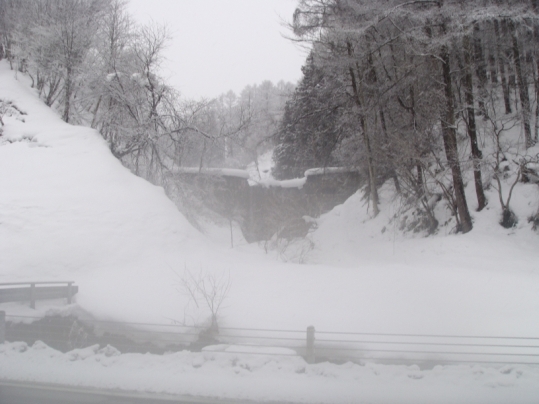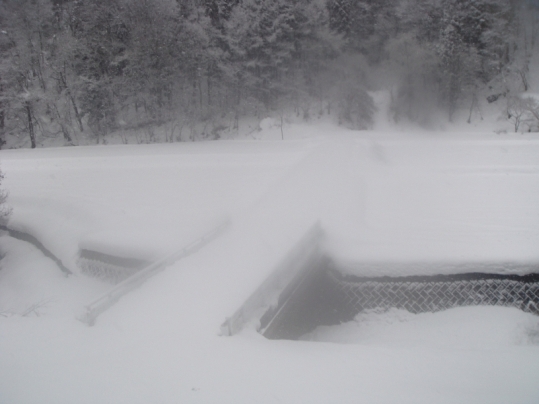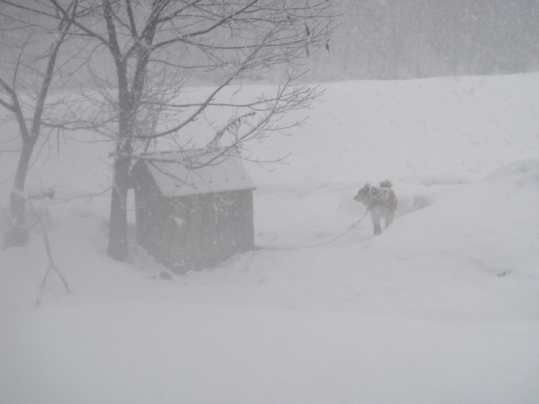 My apologies for the poor quality of the pictures. By this point, the snow was blanketing down and my camera lens was foggy from an unfortunate accident.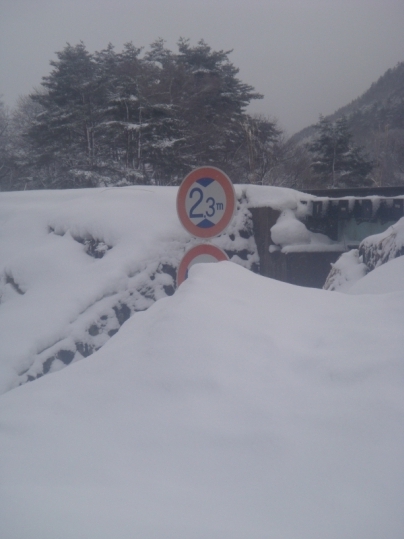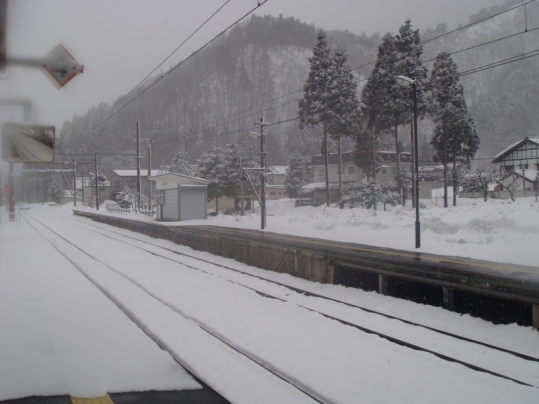 The snow was as deep as a person in some places, but that didn't stop the trains from running.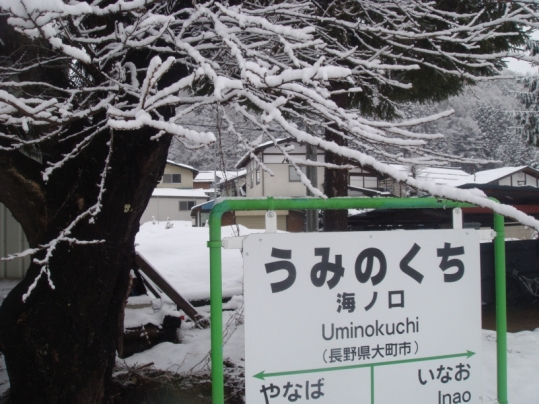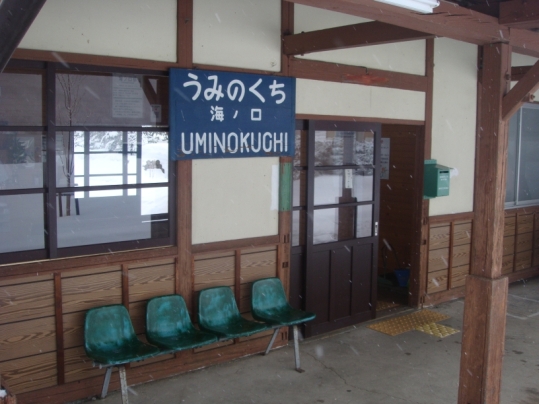 This is Uminokuchi station, located next to the lake…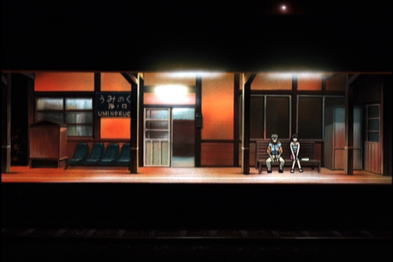 …where Onegai Teacher and Onegai Twins were set.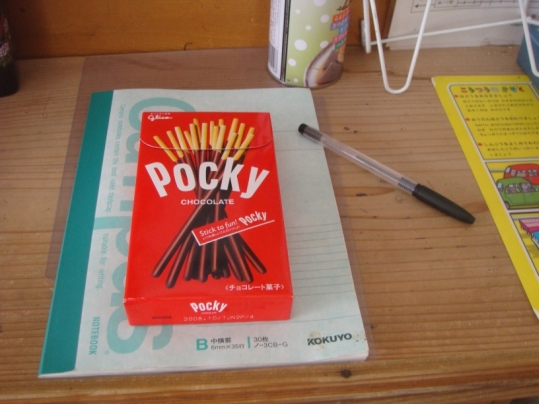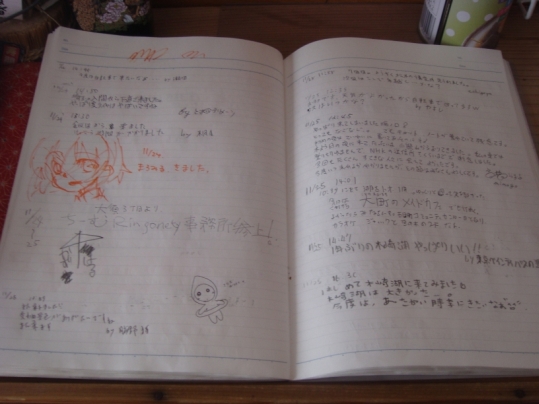 Inside the station is a notebook in which visitors can leave messages, mostly Onegai Teacher related. You can see our other photos of locations from Onegai Teacher and Onegai Twins here.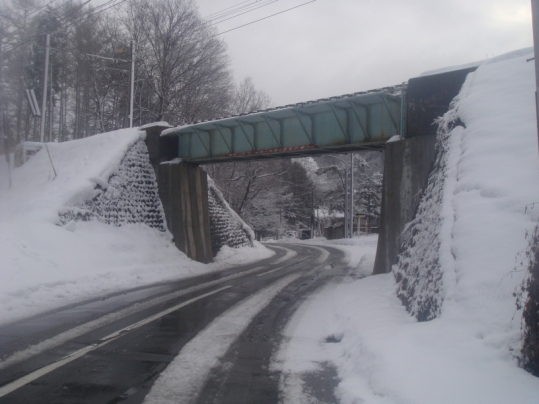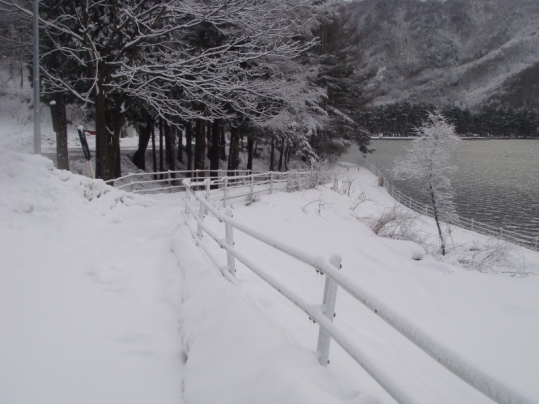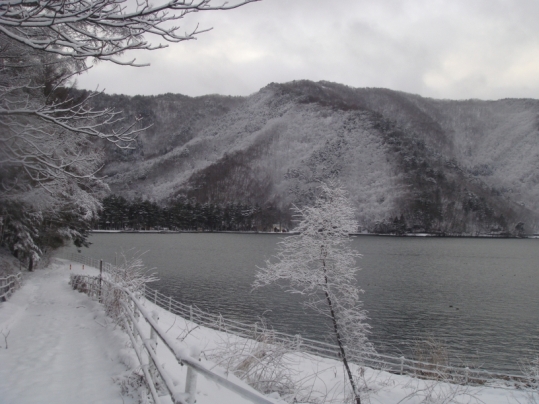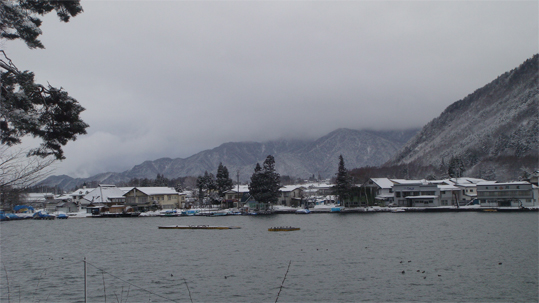 We went for a walk around the lake. There's a town on the south side which seems to contain nothing but hotels.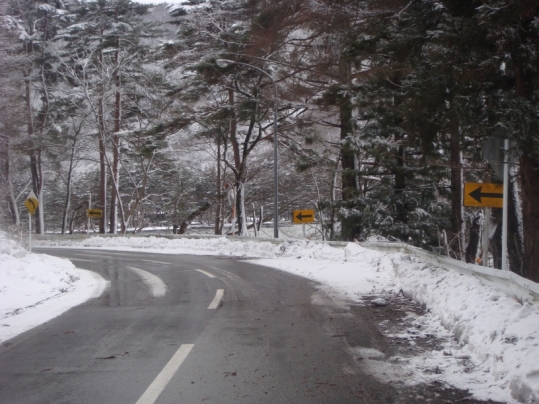 Sure, you may think they went overboard on the signs…
…but it's only because stuff like this happens.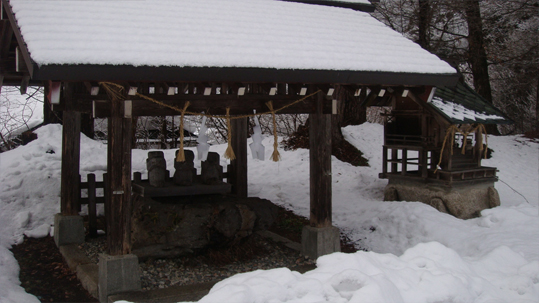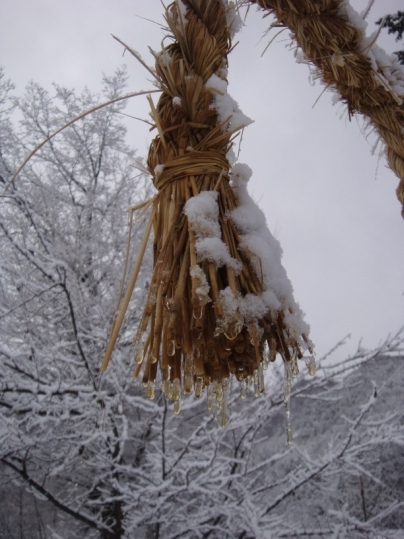 This local shrine looked incredible amidst all the snow.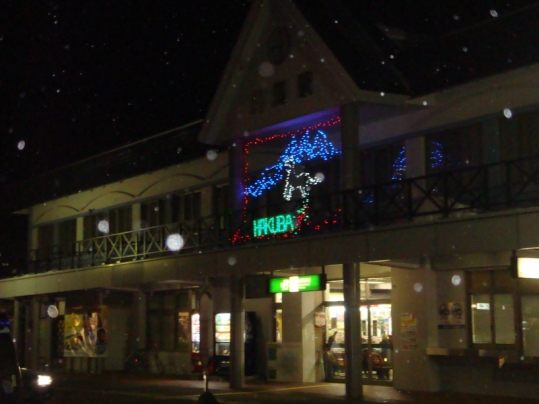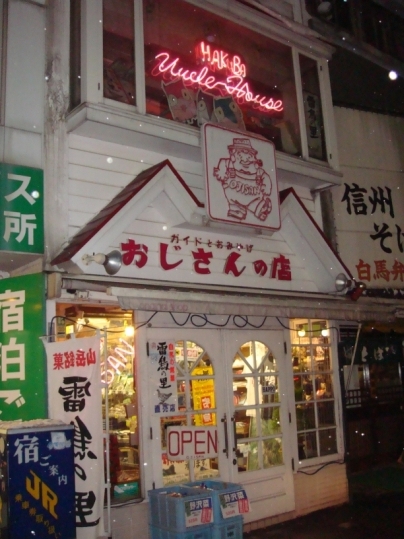 We caught the bus back to Miasa from Hakuba station, where there was an 'Uncle house'. Don't ask me what it sold.