Yoyogi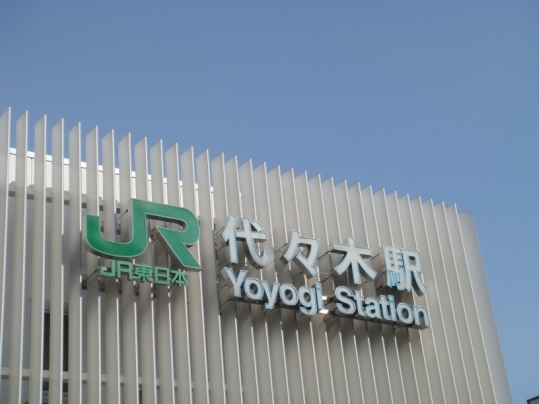 Yoyogi is a pretty quiet neighbourhood. There are a few schools here, along with some fairly low-key shops.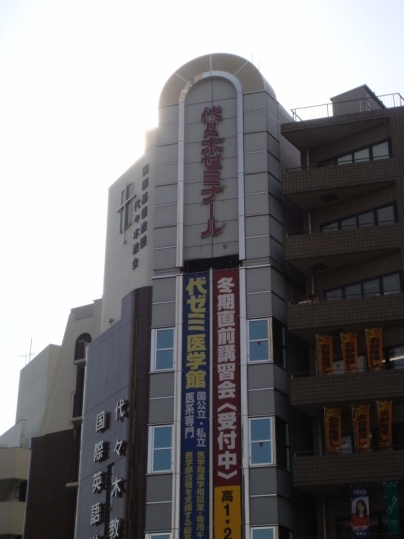 This is Yoyogi Seminar, the main campus for a nationwide chain of cram schools…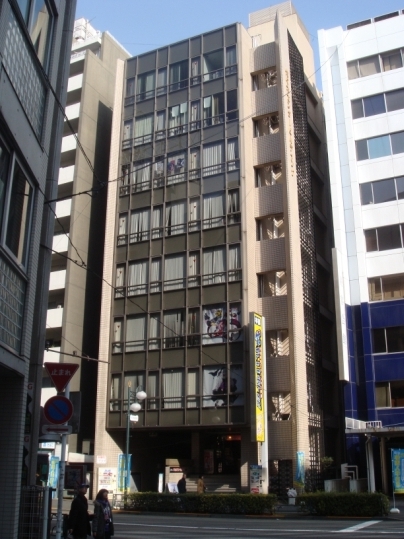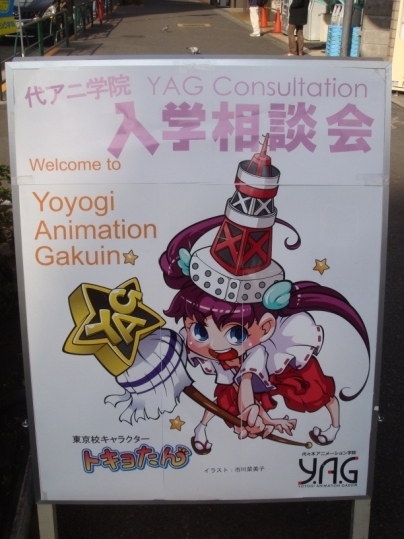 …and this is the building for the other famous franchise based in Yoyogi – the Yoyogi Animation Academy, If you look carefully, you can see illustrations on the second and third floor windows.
Harajuku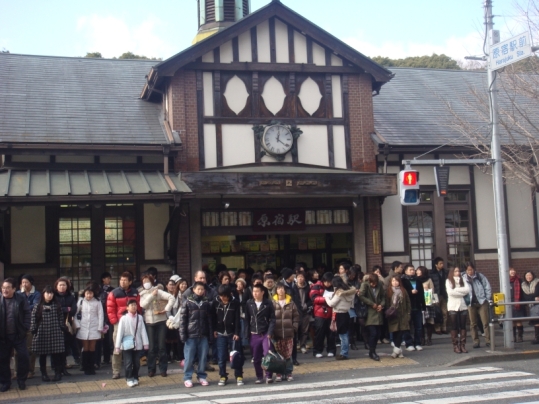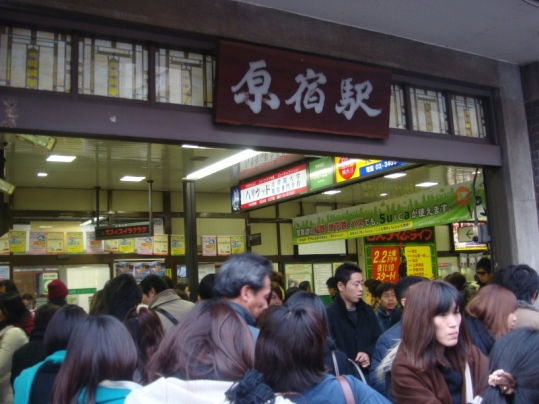 This is Harajuku station. There's always a big crowd out front.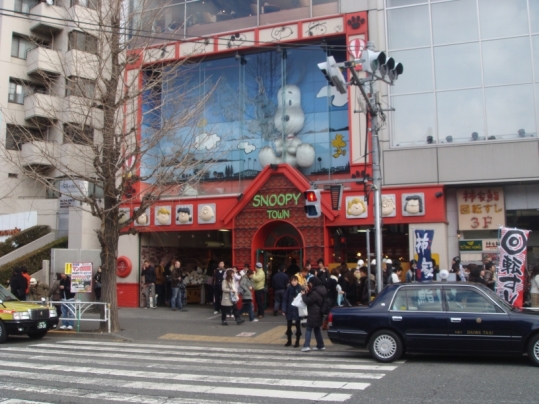 Snoopy Town is right across the street from Harajuku station. As you'd expect, it's got nothing but Peanuts merchandise.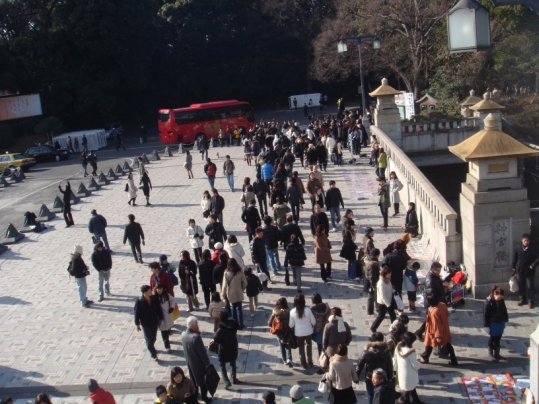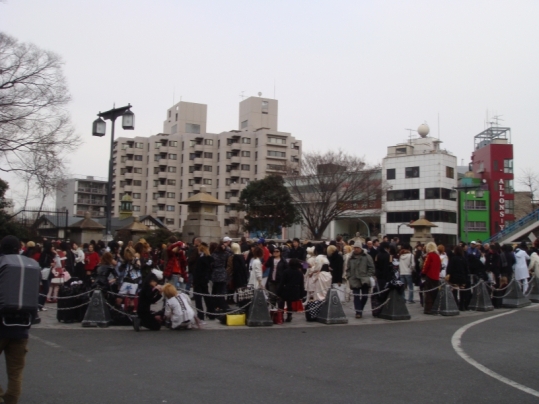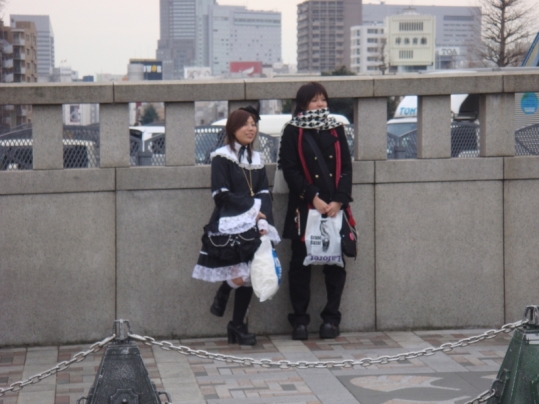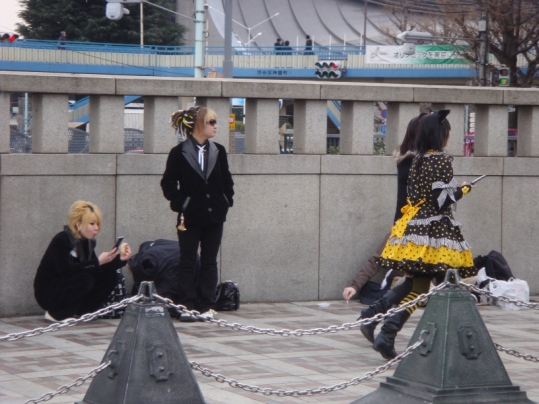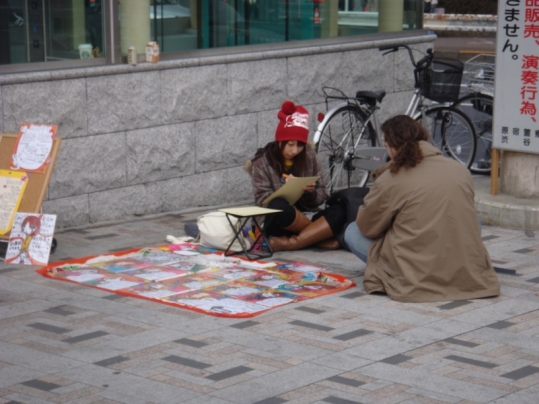 On the weekends, this bridge next to the station is a gathering place for goths, punks, hipsters and other fashionistas.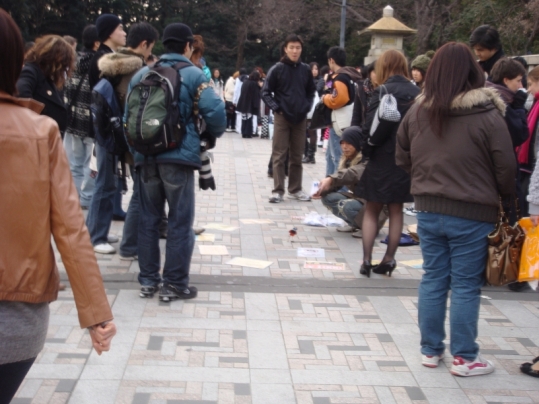 This guy here was putting on a show by moving this puppet without touching it. Where have I seen that before?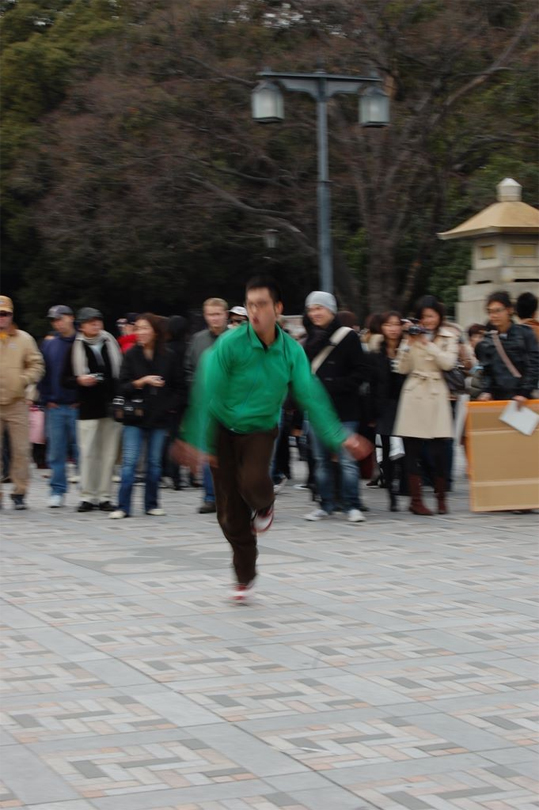 This guy was busting all sorts of crazy moves.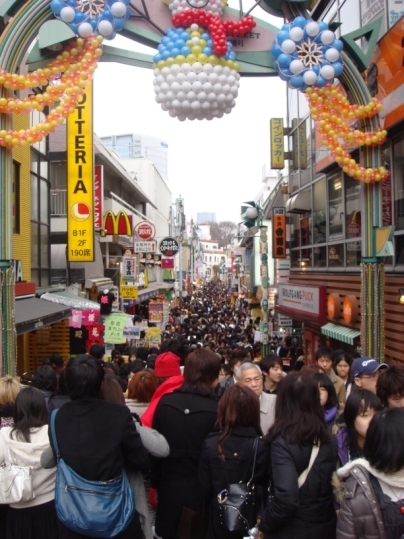 This street was simply too crowded to pass through.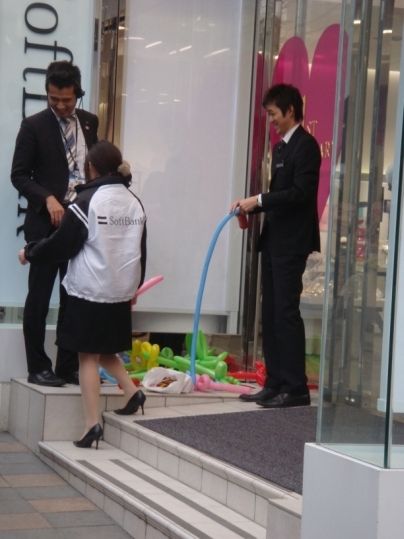 SoftBank (the mobile phone service provider) was running a promo here using balloon animals.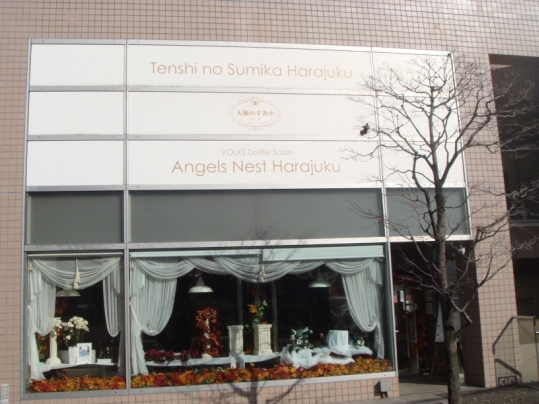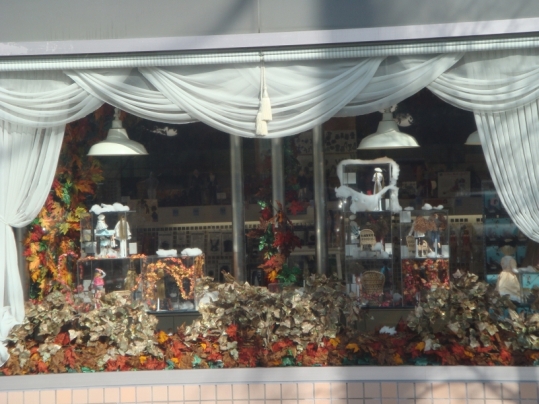 This is Tenshi no Sumika, a doll shop. They have some pretty amazing stuff inside, but we weren't allowed to take any photos.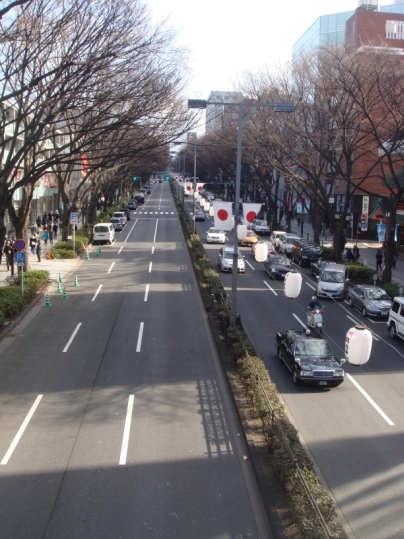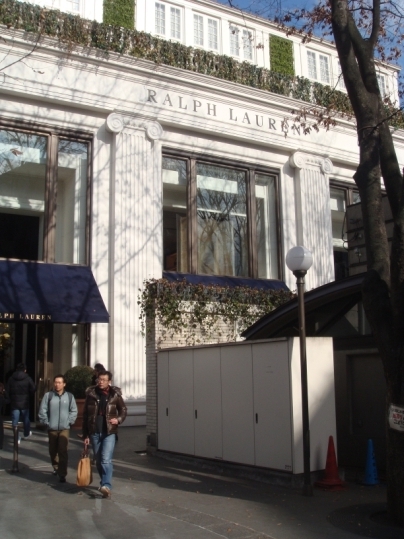 Omotesandou is the main drag in Harajuku. There are fashion shops on each side for hundreds of metres.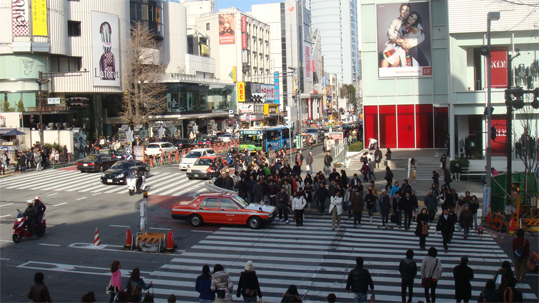 Most of the crossings here are huge to accomodate the large crowds.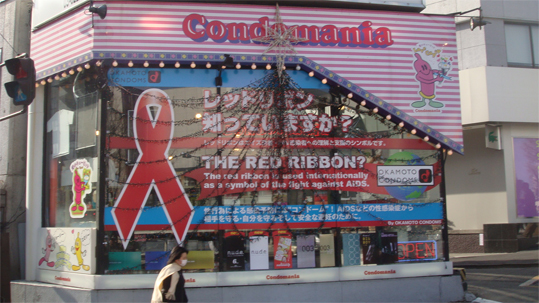 Condomania. Can you guess what they sell?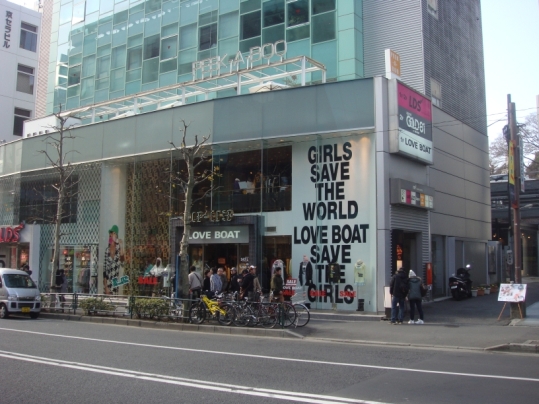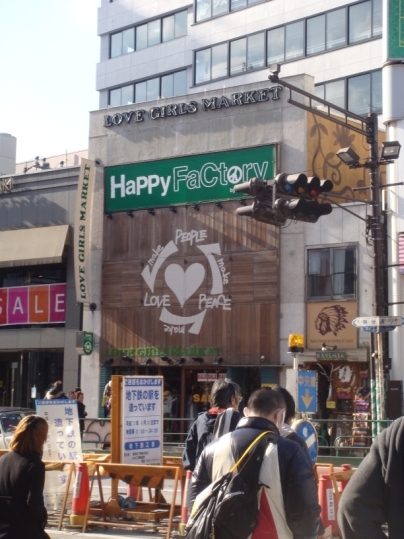 Funky English slogans are everywhere in Harajuku.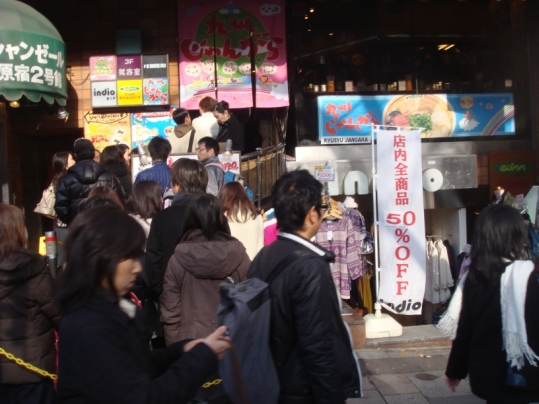 This shop managed to draw massive lines by cutting 50% off the price of everything in store.
Meiji Shrine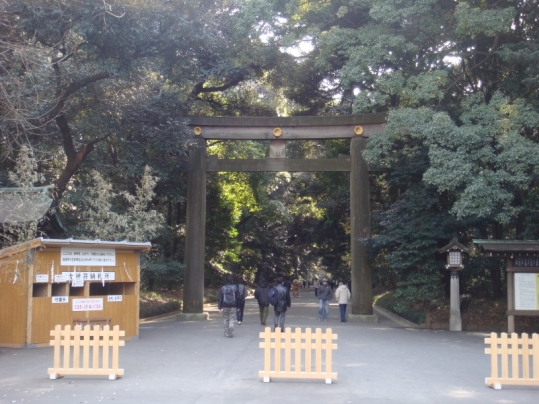 The park where the shrine is located. Easily the quietest place for miles around.
A building for sanctifying your car.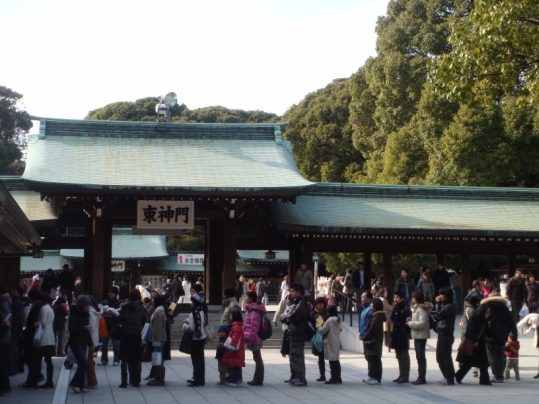 The shrine itself was packed with people keen to get their omikuji.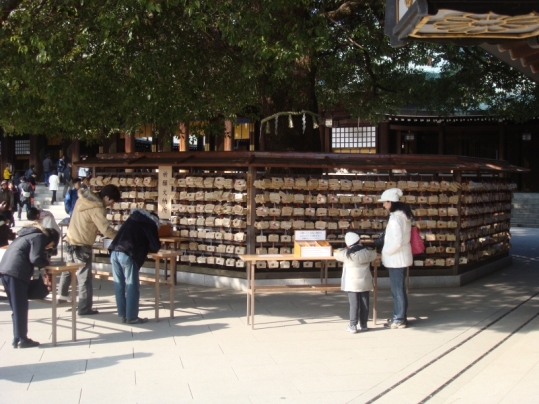 Here's where the ema are hung. No silliness at this particular shrine, though.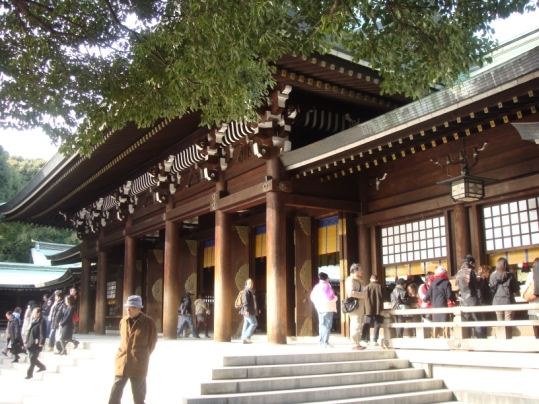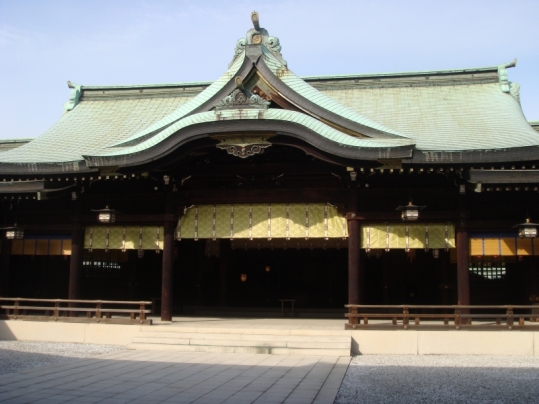 The main shrine building.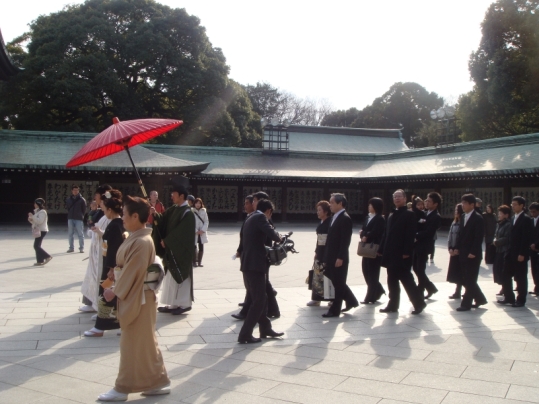 We were lucky enough to see what I'm guessing was a wedding.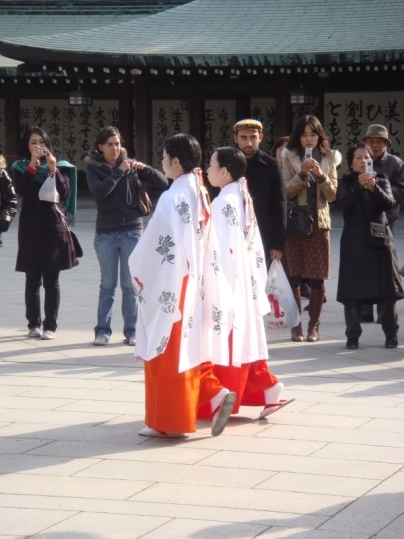 We visited countless shrines during our travels, but these were the only three dimensional miko that we encountered.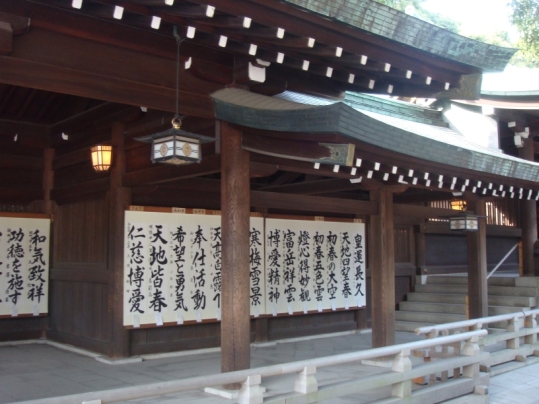 These pieces of calligraphy were done by junior high students from across the country.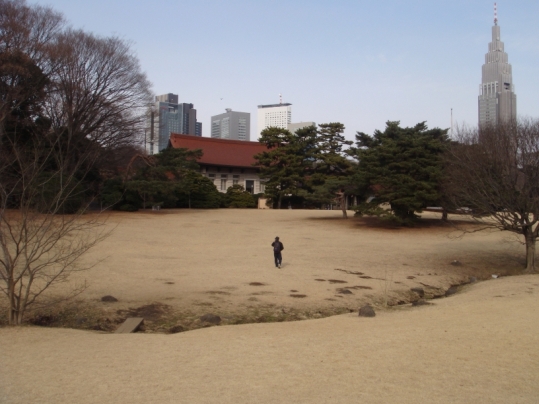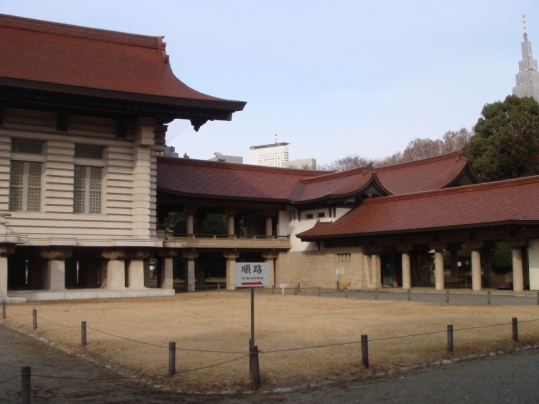 The Meiji shrine museum. It contains a portrait of each emperor up to the present day, as well as a number of items owned by emperor Meiji.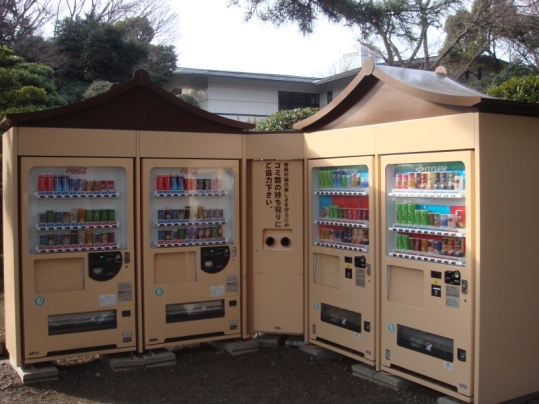 Even the vending machines here are stylised.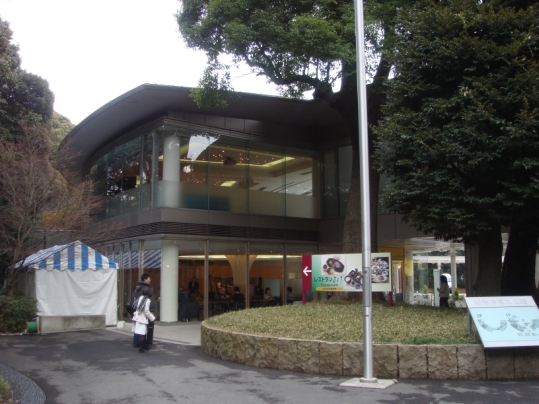 The museum annexure is in this more modern-looking building on the other side of the park. It contains the other half of the exhibition, as well as a restaurant.