Kagurazaka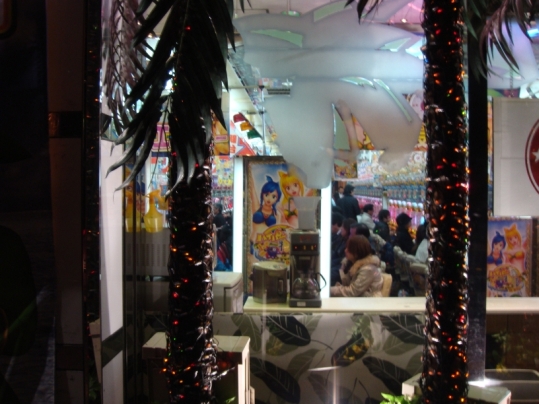 A pachinko parlour near our hostel. Unlike some of the other ones we saw in Kabukichou, this one didn't have a madman outside with a loudspeaker proclaiming the generosity of the machines within. Nonetheless, it was deafening just to walk past. I'd hate to think what spending the whole night in one of these places would do to your ears.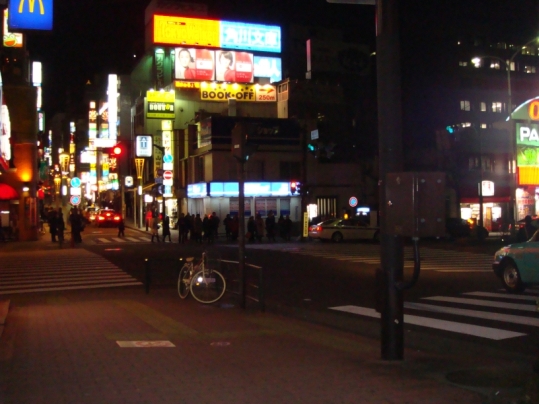 The street near Iidabashi station. They have a Book-Off on this street, and a big billboard every 500 metres (literally) along the road indicating its whereabouts. Maybe signage is cheap in this neighbourhood.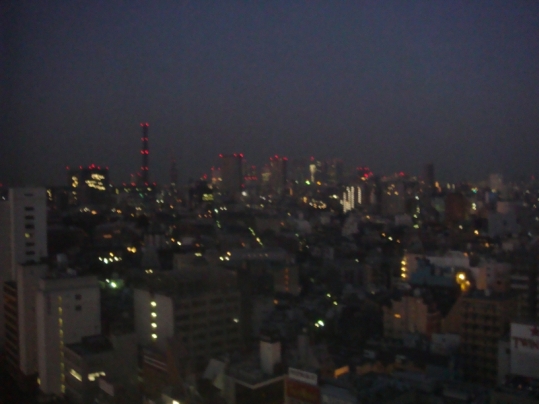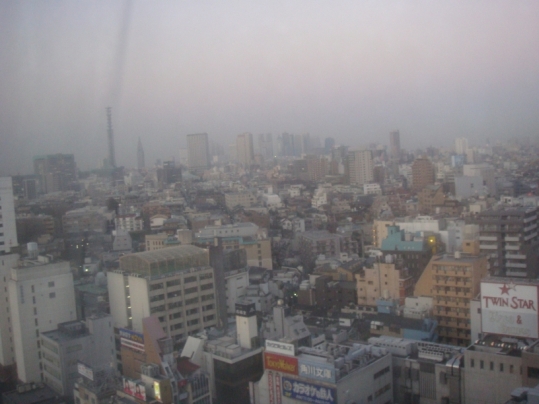 The view from our hostel room (18th floor) during the night and the day. If you squint, you can make out the twin-towered Tokyo Metropolitan Government Office Building in the distance.
Shinjuku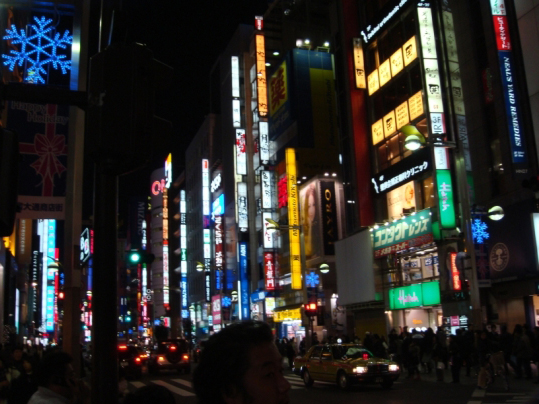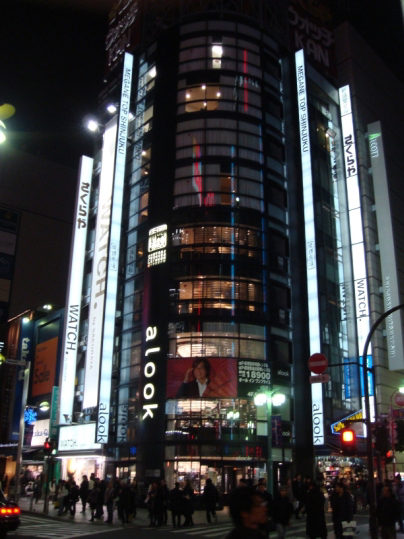 Shinjuku proper is a sea of people and neon at night, especially on the weekends.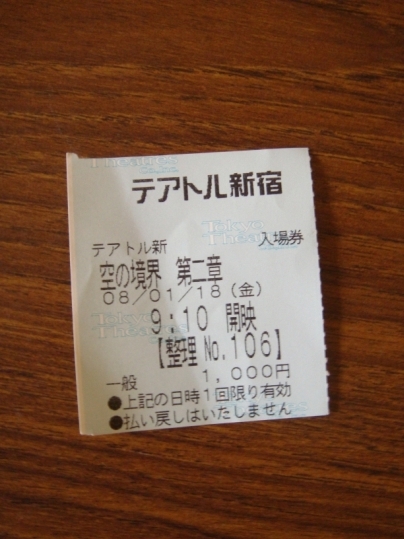 We managed to catch episode 2 of Type Moon's Kara no Kyokai at the Teatoru theatre in Shinjuku. I had my reservations when we went in, not being a big fan of Kinoko Nasu, but I really enjoyed it.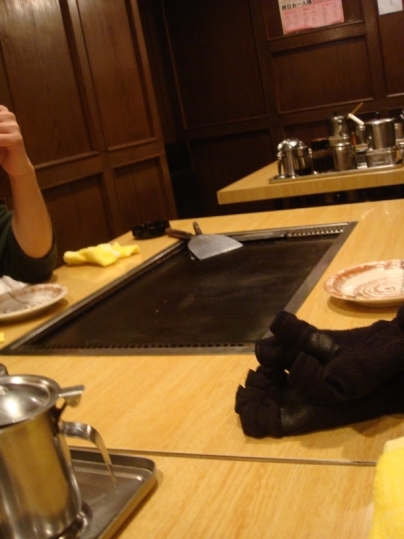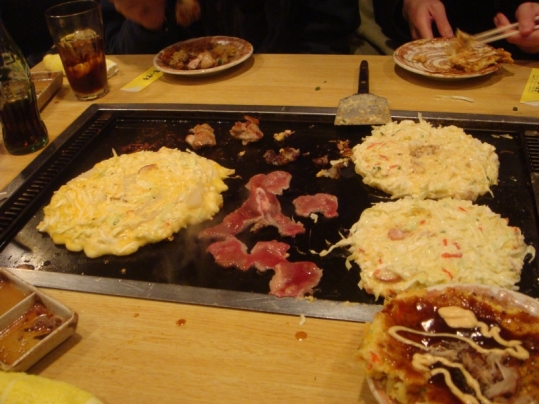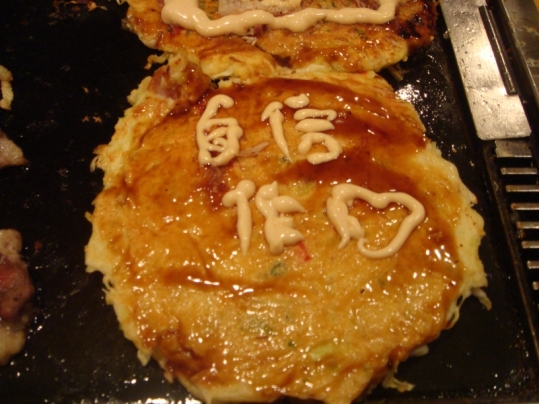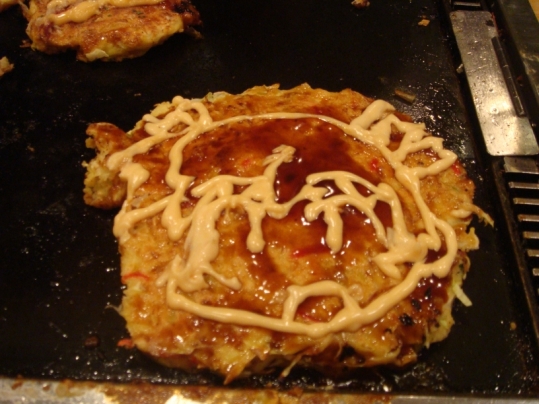 We found a place to have all-you-can-eat Okonomiyaki, which is sort of like a pancake with meat and vegetables in it. You fry it yourself on the grill and eat it together with sauces and seasonings sprinkled all over it.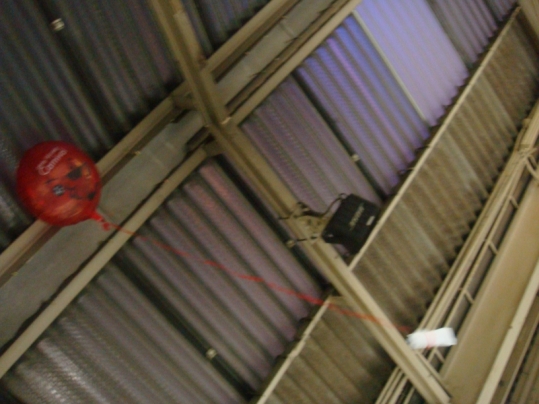 Someone left this balloon with a note attached at Shinjuku station. I caught it and looked inside, but it was blank.
Kabukichou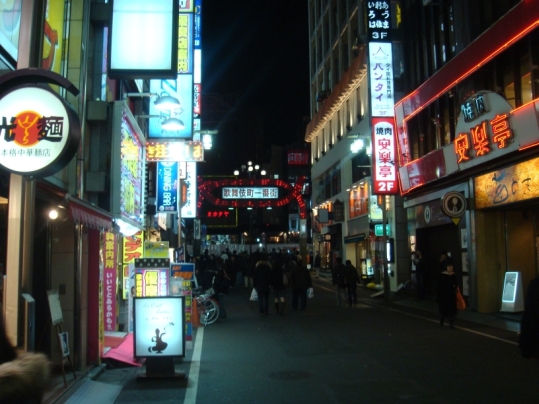 Kabukichou has a bit of a bad reputation because it's where the red light district and yakuza are, but it didn't seem all that bad to me. There were plenty of people passing through the streets and cops on every corner, so it felt pretty safe so long as you stuck to the main roads.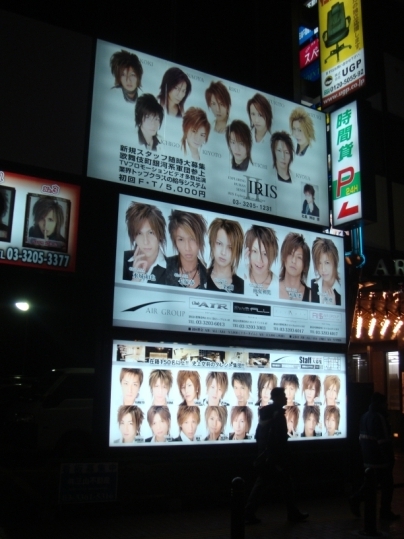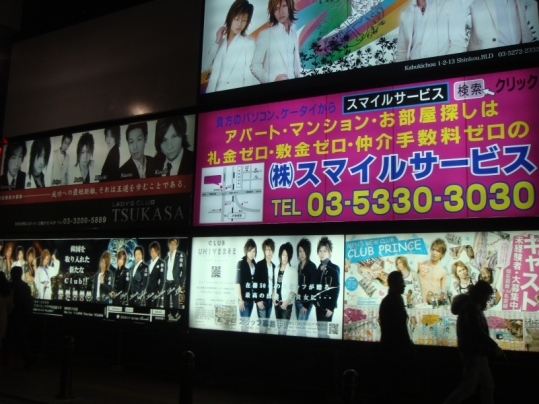 Signs for some of the many host clubs in the red light district. There's one a little further down from here with the wonderful name of the 'Hot mens box'.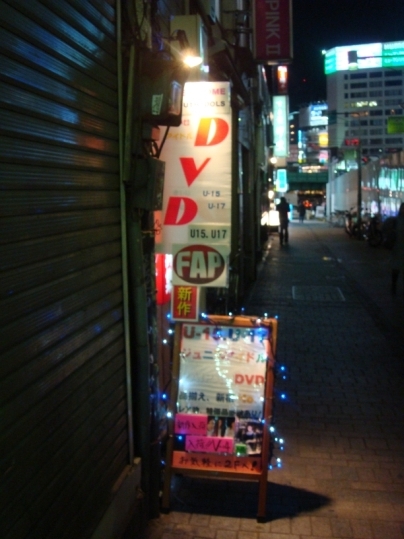 DVD FAP is, appropriately enough, an adult video store.