Ariake / Tokyo Bay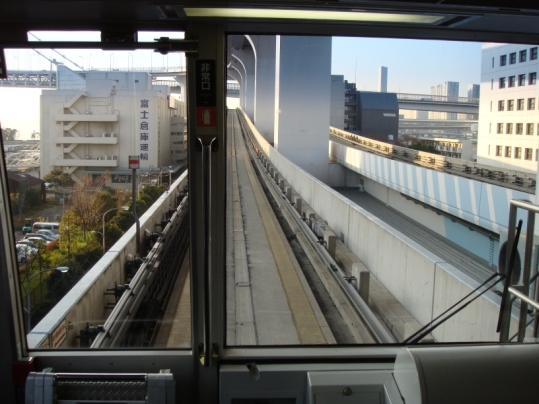 This is the view from a carriage on the Yurikamome line, which runs all the way along Tokyo bay to Ariake.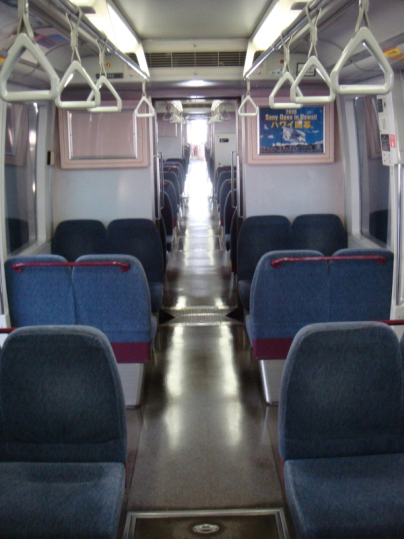 This is what the carriages look like on the inside. As you can see, it's pretty much deserted in the morning.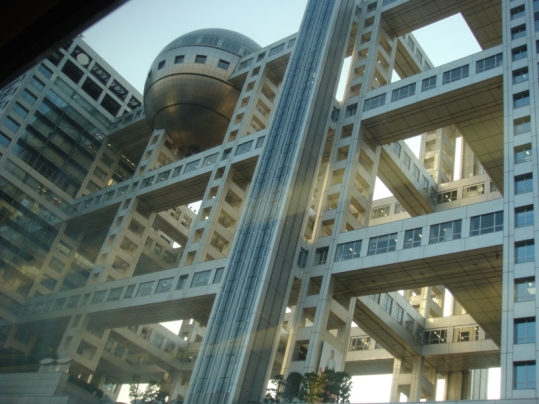 This is the Fuji building out on Tokyo bay. The whole area is filled with modern buildings like this one. The big metal ball is accessible to the public as a viewing platform.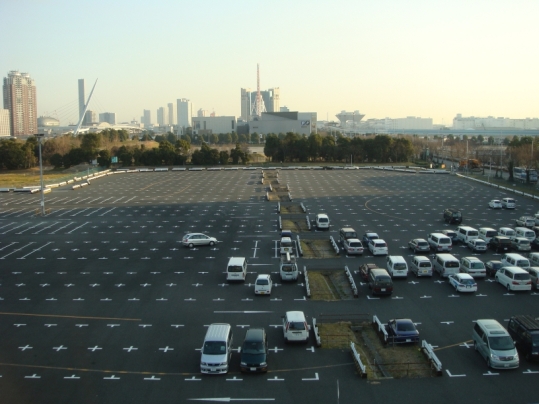 This particular shot was taken on a weekday. I guess no one could be bothered driving all the way out here.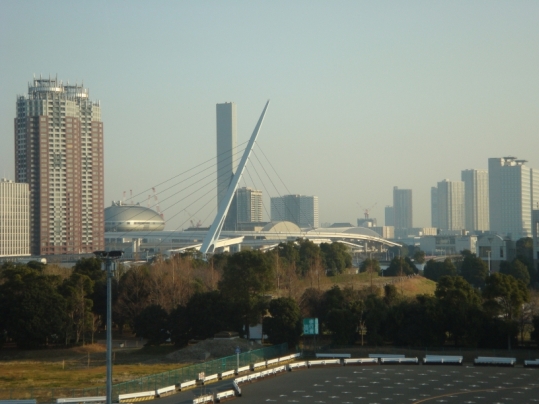 This giant needle stands ready to keep Tokyo safe from any giant balloons.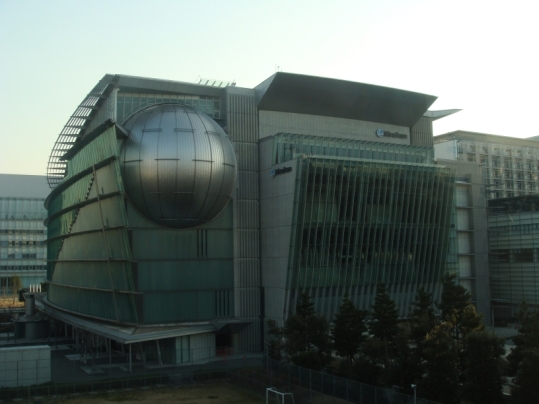 This is the Miraikan, literally 'Future hall'. I'll bet they added the big metal ball just to outdo the Fuji building.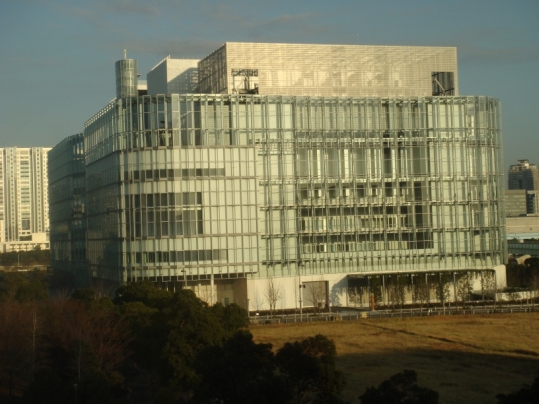 I forget what building this is. Some kind of shopping mall, perhaps?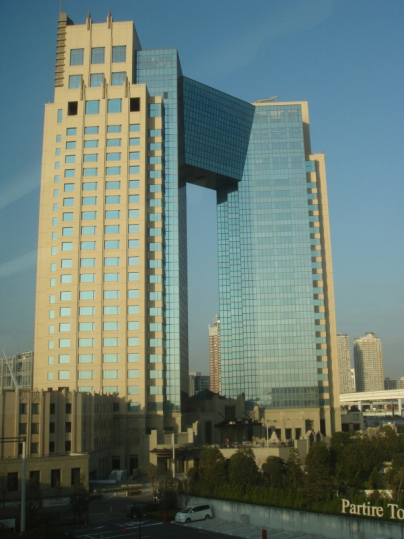 Yet another fancy building whose name I've forgotten.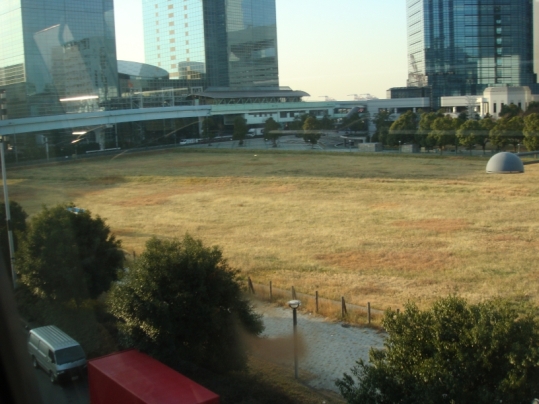 Yes, even in Tokyo, there are empty lots. The rail you can see in the background is a curve in the Yurikamome line.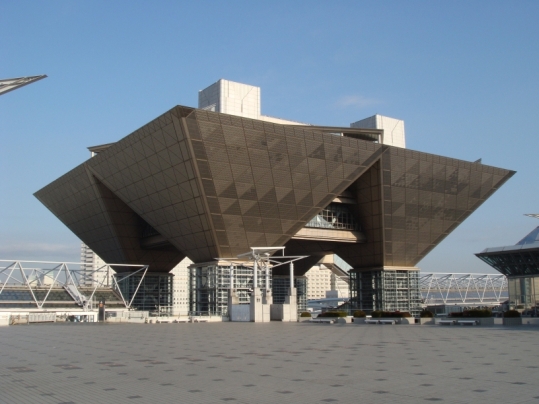 Tokyo Big Sight is a place of great significance to otaku, as it's where Comic Market (or Comiket) is held twice a year.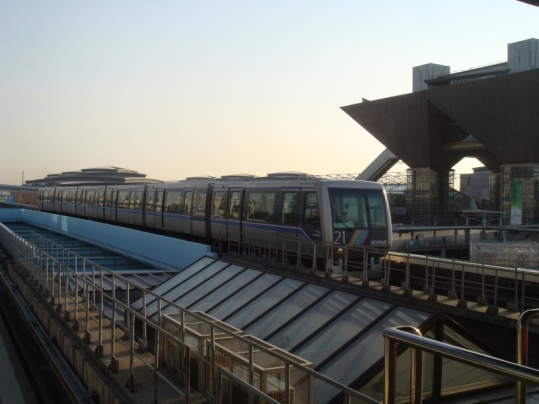 A shot of what the Yurikamome trains look like from the outside.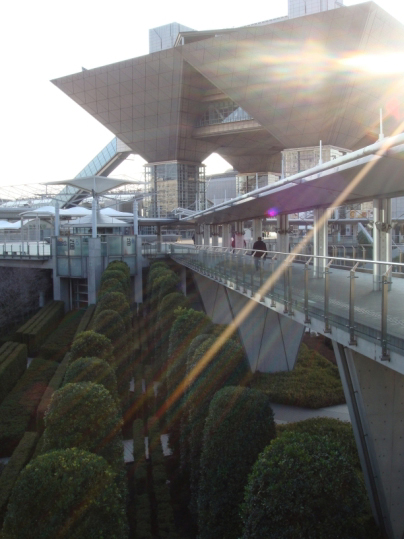 The walkway down from the station towards Big Sight.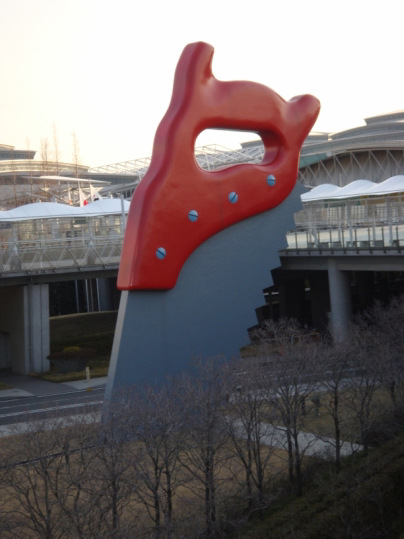 Only time constraints prevented me from getting a shot of myself being sawn in half by this giant modern art installation next to Big Sight.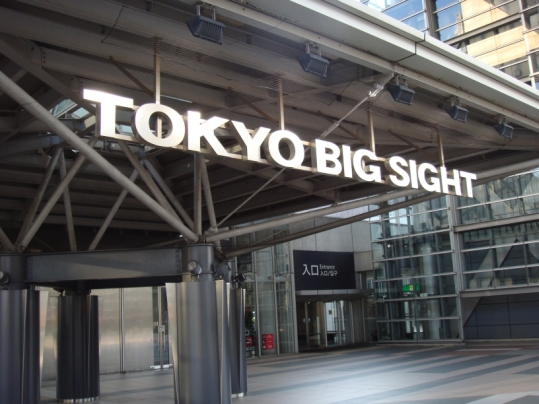 The entrance to the main hall. When Comiket is held each August and December, the halls to the east and west of here are used.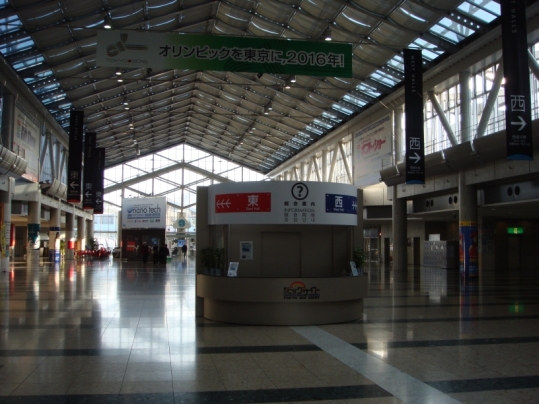 Inside the main hall. There weren't any exhibitions on the day I took this photo, but a whole bunch of people were scurrying about preparing for one that was coming up.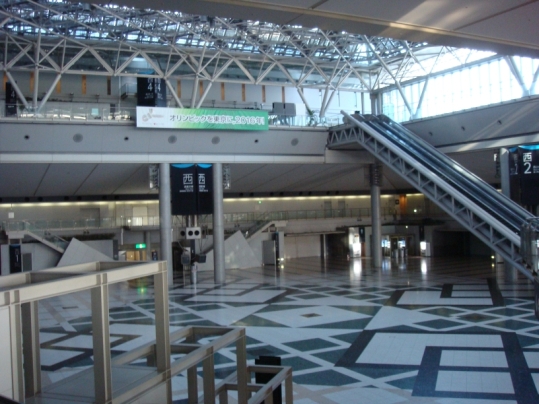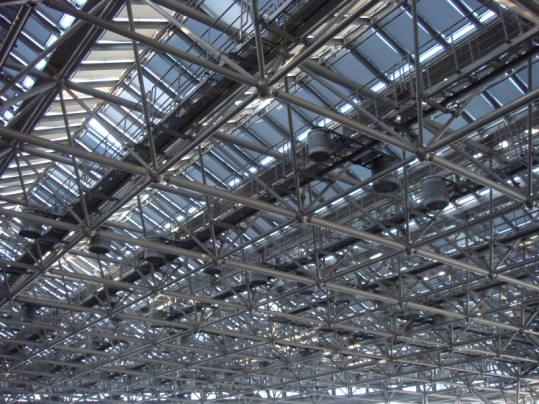 One of the west halls. Note the beautiful metal roof.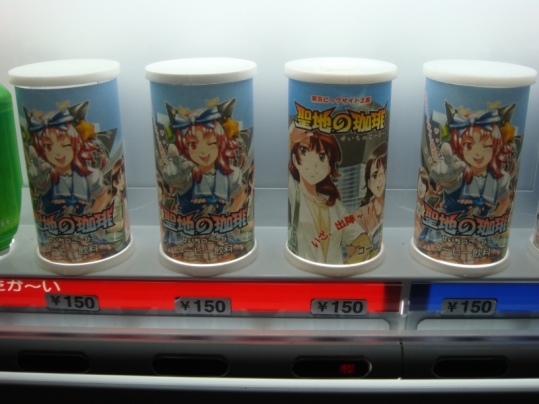 The vending machines here sell exclusive Seichi no Kohi ('holy land coffee'). I bought one of these to bring home, but I had to drink it at customs because of the stupid new law about keeping liquids off planes.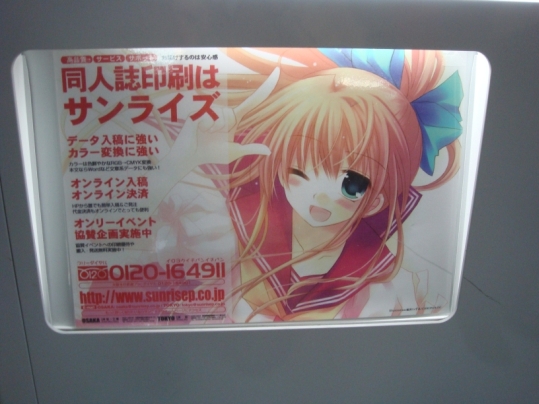 Even the ads on the vending machines here are otaku-targeted. This one is for a shop that prints doujinshi.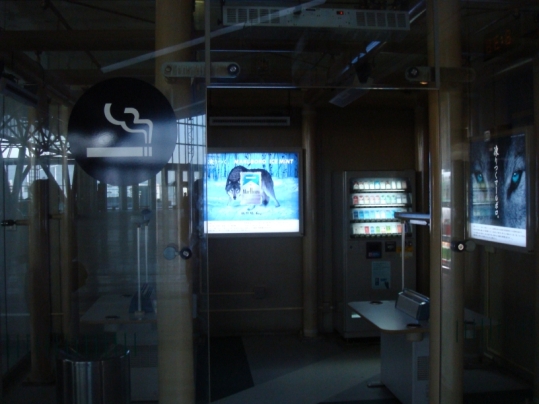 This grim-looking room is a glass-walled smoker's room. From a little further back, it kind of looks like a gas chamber – the sort a villain might use to try and kill James Bond.
This is the roof. You can get a good view of Tokyo bay from here.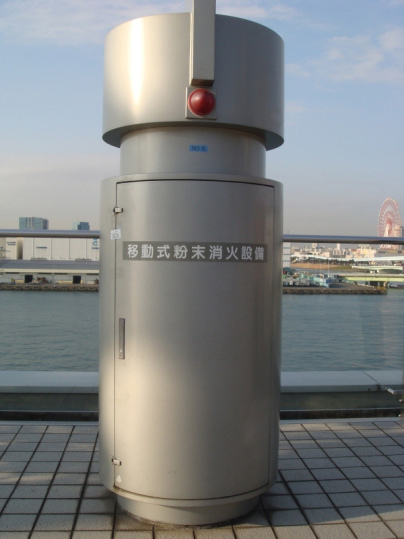 A Dalek-esque mobile fire extinguisher.